Water Valley is an old railroad town with just a few thousand people that sits nestled in the hills of northern Mississippi. It's also where University of Mississippi English professor Jaime Harker opened what is thought to be the only LGBTQ bookstore in the conservative state.
While Harker has received a significant amount of positive feedback, not everyone is pleased with Violet Valley Bookstore, which celebrated its grand opening on Friday. When the out lesbian began promoting a Kickstarter campaign for the "queer feminist bookstore" in October, she noticed rumors swirling on social media. One critic, she said, believed the store would promote the "gay lifestyle," while others suggested it would sell pornography.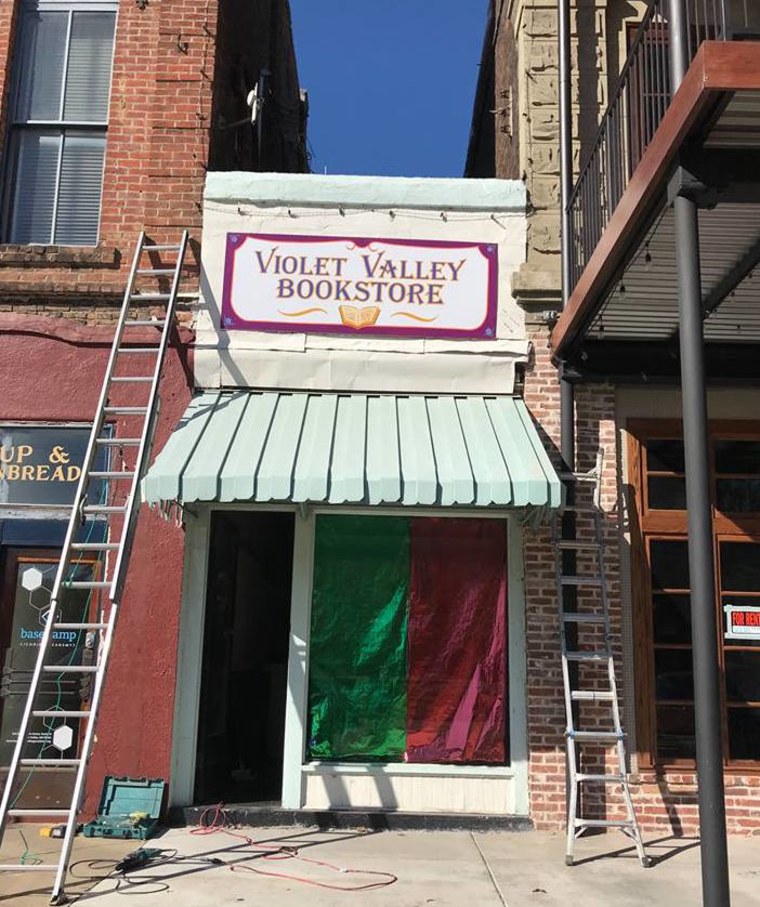 "My favorite rumor was 'There's a gang of lesbians from the neighboring town, and they're invading Water Valley and trying to transform it and corrupt it,'" Harker told NBC News.
But the Seattle native insists her tiny nonprofit, which is volunteer driven, is just a place LGBTQ locals can relax with a good book.
"We need to find a way to create inclusive spaces and let people feel like it's OK to be who they are and not be kind of hidden away," Harker said.
The 49-year-old recalled a "teeny tiny" feminist bookstore she frequented when she was a graduate student in the early '90s. A lesbian couple opened the shop in Orem, Utah, she said. It had a little cafe.
"As I was coming out, it was a space that I could go where I could feel safe, where I could find books by Jeanette Winterson, and I could see other gay people even though I didn't have the courage to talk to them," she recalled.
She said bookstores like hers once served as vital hubs of LGBTQ culture. But many have shuttered over the years thanks to retail giants like Barnes & Noble and Amazon.
"There used to be almost 200 feminist and gay bookstores across the country," Harker lamented. "We're down to under 10 now."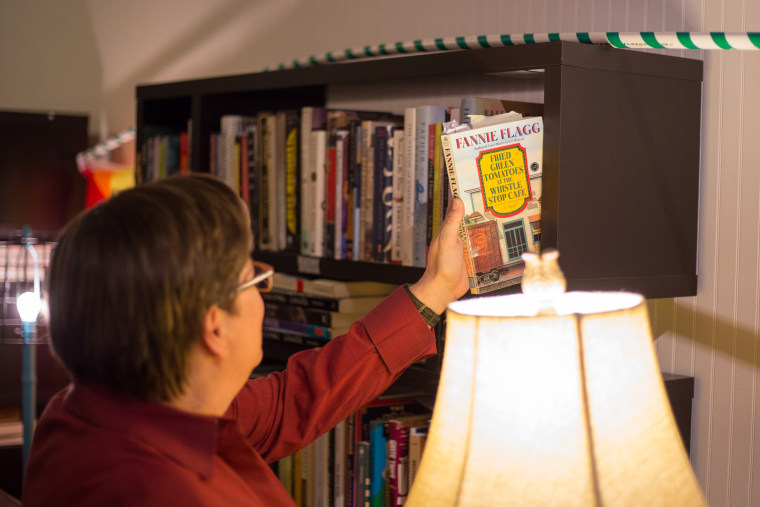 The professor said bookstores like hers are still important, especially in Mississippi, where there are few inclusive spaces. She said an exodus of young LGBTQ people, including many former students of hers, are leaving. The state's millennial population declined 3.9 percent between 2010 and 2016, according to the Sun Herald.
"They have to go to Atlanta or Dallas or New York or San Francisco or Seattle — someplace where they feel like there's acceptance for who they are, however they're different," said Harker.
"I've had someone say to me, 'I can't breathe there — I feel like I'm going to suffocate when I'm in that state,'" she said."We're exporting our best talent, and we have been for decades."
I want to create that space so that LGBTQ kids in the state feel like someone wants them and feel like they can be who they are and be here.
Jaime Harker
Harker, who is the director of women and gender studies at the University of Mississippi, hopes her bookstore encourages more young people to stay. She also sees it as a way to push back against anti-LGBTQ legislation passed in Mississippi and other states.
"What I can do is open a bookstore and create a space in that bookstore where kids can come and find books to read and have a place to sit and have a place to feel safe," she said.
She wants the shop to be a spot where lesbian, gay, bisexual and transgender Mississippians can discover books that help them imagine a future where they are happy. For Harker, that book was "Fried Green Tomatoes at the Whistle Stop Cafe." The novel, which she read when she was 23, is about a lesbian couple in the 1930s. It depicts a rural Alabama town where, remarkably, "everyone treats them like a married couple," she said.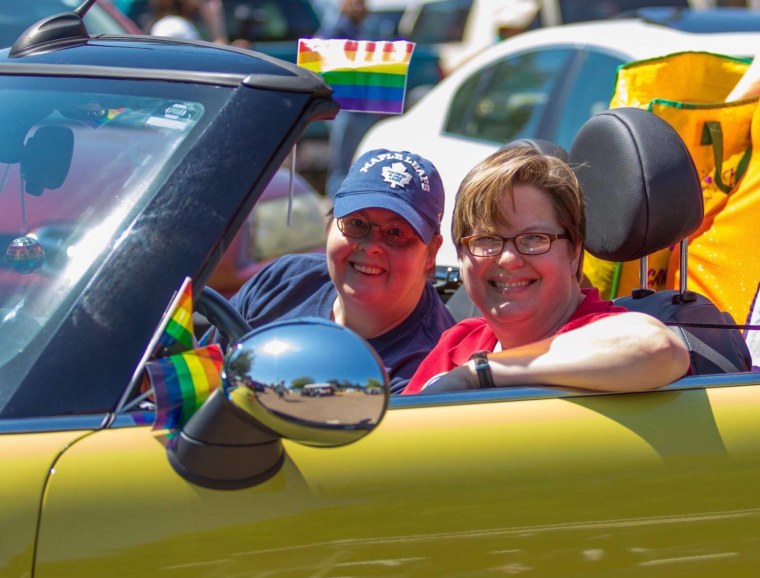 Harker's shop has already received thousands of books from donors: from the high-brow fiction of Truman Capote and W. Somerset Maugham, to a little biography about gay singer and songwriter Boy George. The professor made a special space in the store for the novels of bestselling authors Rita Mae Brown and Fannie Flagg. The women, she said, were lovers in the '80s.
A lifelong bookworm, Harker always dreamed of opening her own book shop. She said Violet Valley is the haven she wanted when she was a kid.
"The place that I would have loved to have found but didn't find until I was an adult," Harker said. "I want to create that space so that LGBTQ kids in the state feel like someone wants them and feel like they can be who they are and be here."
OutFront is a weekly NBC Out series profiling LGBTQ people and allies who are making a difference in the community.