One of the hardest battles of retired Army Major Evan Young's life was for his own identity.
The transgender veteran spent 14 years in the U.S. Army as a public affairs officer. For most of his life, Young thought he was a lesbian. But in 2011, he began to realize he was transgender. Young said he was "very scared" at the time, since the military had yet to lift its ban on trans service members.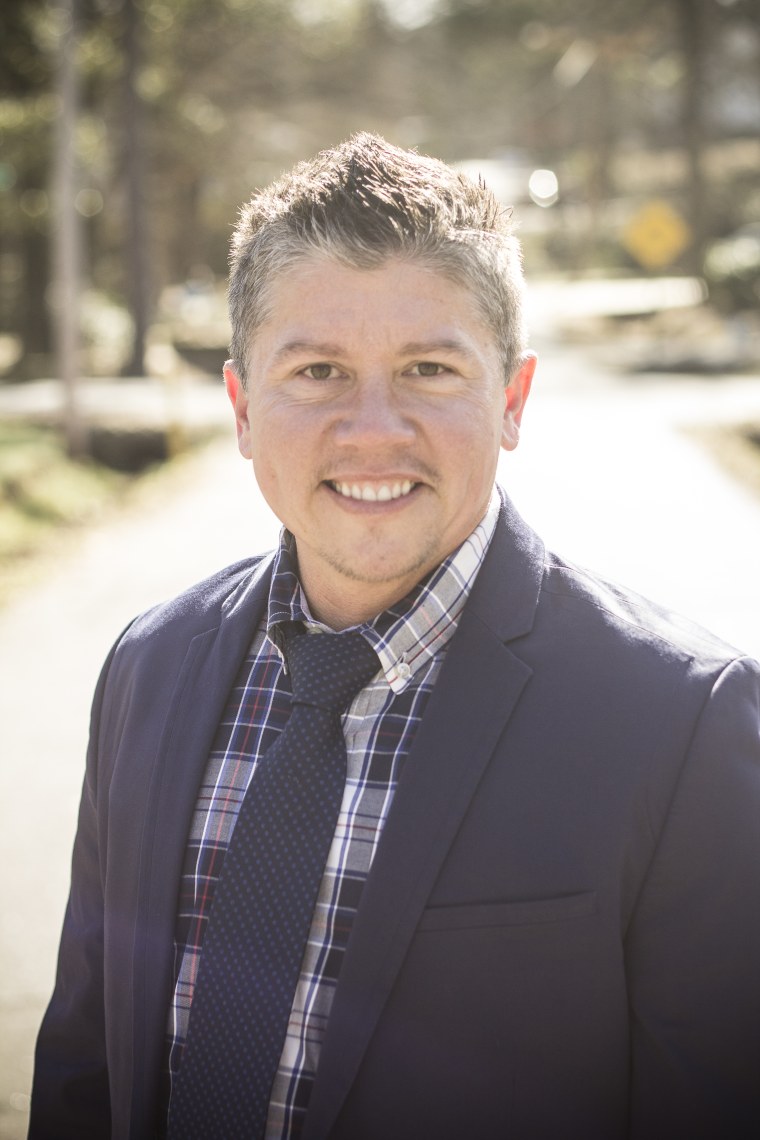 "I had put in so many years of the Army and just to be kicked out, no benefits [and] possibly a discharge that was other than honorable because I was transgender, that's really scary. I mean, you lose all your benefits. You can't get care at the VA [Veterans Affairs]," Young told NBC Out.
In 2012, Young began taking hormones after undergoing a hysterectomy for a medical issue unrelated to his gender identity. He found a trans-friendly civilian doctor who prescribed testosterone in addition to estrogen. The testosterone had a dramatic effect. With each day, he looked and sounded more and more masculine. New cadets called him "sir." It was becoming obvious to long-time colleagues that he was changing.
"I pretty much hid in my office," he said. "I didn't come out. I was a recluse, basically."
The retired major said he was afraid the military would realize he was transgender and remove him before he had a chance to retire.
"It was kind of a race to get out before I was outed, and it was really a tough time," he recalled.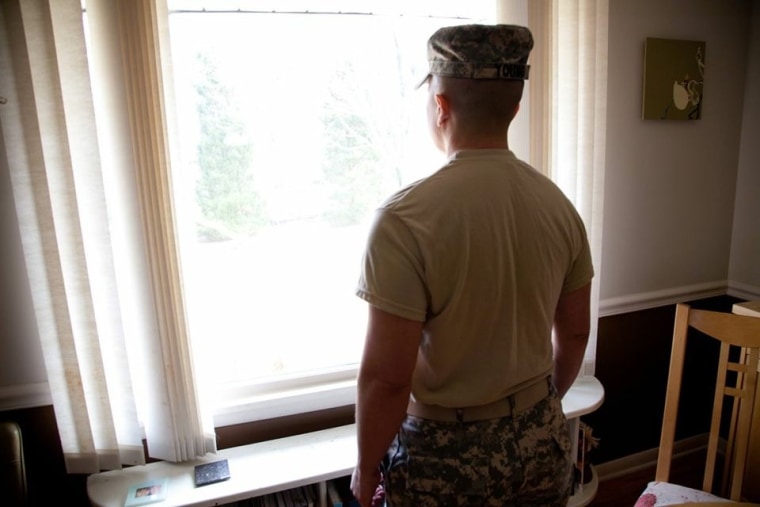 To Young's relief, he qualified for early medical retirement in 2013 due to issues unrelated to his gender, but he continued to face obstacles. His discharge papers, which veterans use to prove their military service when applying for jobs, did not reflect his new name. But in 2015, Young was one of three transgender veterans who the Army and Navy allowed to update their discharge papers in a landmark decision. A year later, the Pentagon lifted its ban on trans service members serving openly in the military.
Related: Transgender Service Members Discuss Military Life Post-Ban
Wanting to do more to help his fellow trans veterans, Young joined the Transgender American Veterans Association (TAVA) in 2013. The group assists trans veterans with getting appropriate health care, and educates the Department of Veterans Affairs and the Department of Defense on equal and fair treatment for trans people. Lambda Legal and the Transgender Law Center are currently petitioning on behalf of TAVA to change a rule that excludes transition-related surgery for veterans.
"When I first joined, I said I want to be president of this organization, and they kind of laughed at me," Young recalled. "I was gung-ho and out of the military, and I wanted to lead."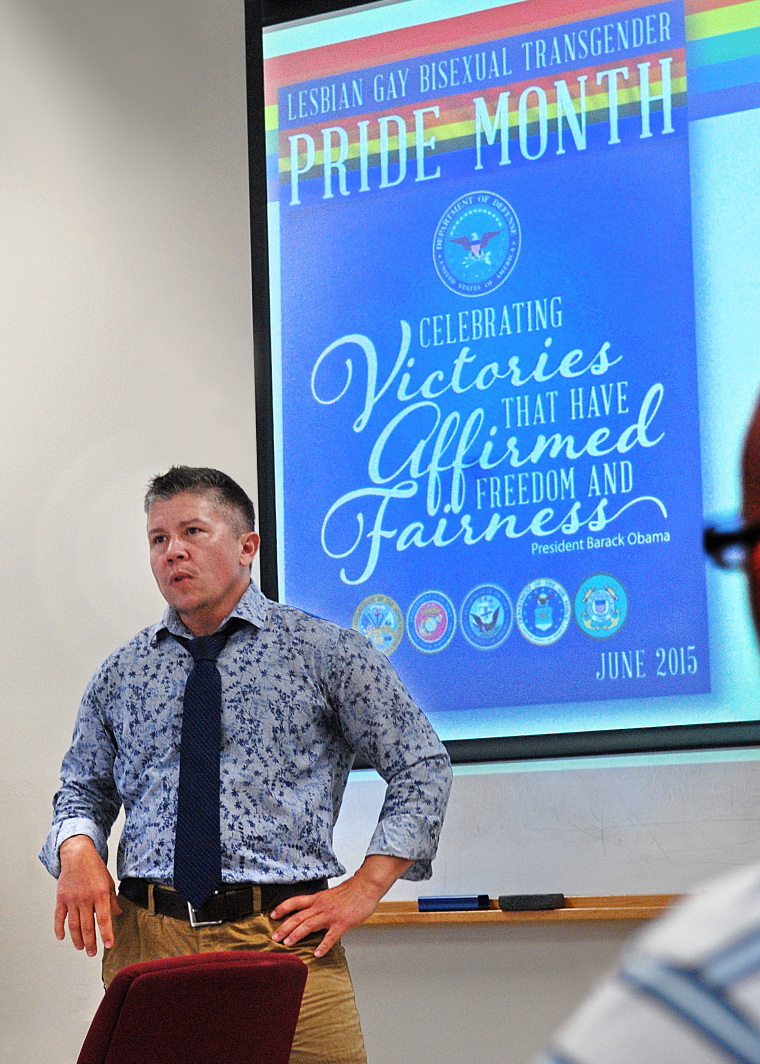 In 2015, Young was elected president. Under his leadership, TAVA provides guidance for trans veterans with getting their names and gender corrected within the Veterans Affairs system and on their discharge paperwork. It also connects active trans service members to groups that can help them.
"There was this one [soldier] — I believe it was in Wisconsin — that was in a guard unit and was isolated basically, didn't know anybody else that was transgender, had no support system whatsoever," he remembered.
Young referred the soldier to Sparta, a community for active trans service members.
"I mean this person just literally broke down in tears and was so happy that there were others like him," Young said. "It's heartfelt to just be able to help someone that much who's in so much distress [and] to be able to reach out and give them the care, the people they need and [help them] find communities."
A proud parent of twin daughters in Arkansas, Young runs his own full-time web developing business in addition to his work with TAVA. The veteran is also an international consultant who trains military and civilian organizations on transgender cultural competency.
"My goal is to reduce prejudice and discrimination, and to teach others how to work together despite their differences," he said.
Related: U.S. Military MDs Not Prepared to Care for Transgender Patients
The 46-year-old said his work with TAVA is about saving veterans like himself.
"There are people that are just at their last knot on the rope, and they're just barely hanging on, and when we connect them with others in our community, we help them get care with the VA. It really makes a difference in their lives," he concluded.
OutFront is a weekly NBC Out series profiling LGBTQ people who are making a positive difference in the community.