Transgender activist LaSaia Wade is not pleading for trans rights in Tennessee - she's demanding them.
"I went to a community center and asked to have a space for all trans folks. Not just white, but also for trans people of color," she told NBC OUT.
Wade, who is black and transgender, said she started the Tennessee Transgender Justice Project (TNTJ) in 2013 after realizing there were not enough resources for transgender people - especially transgender people of color - in Tennessee and other rural areas.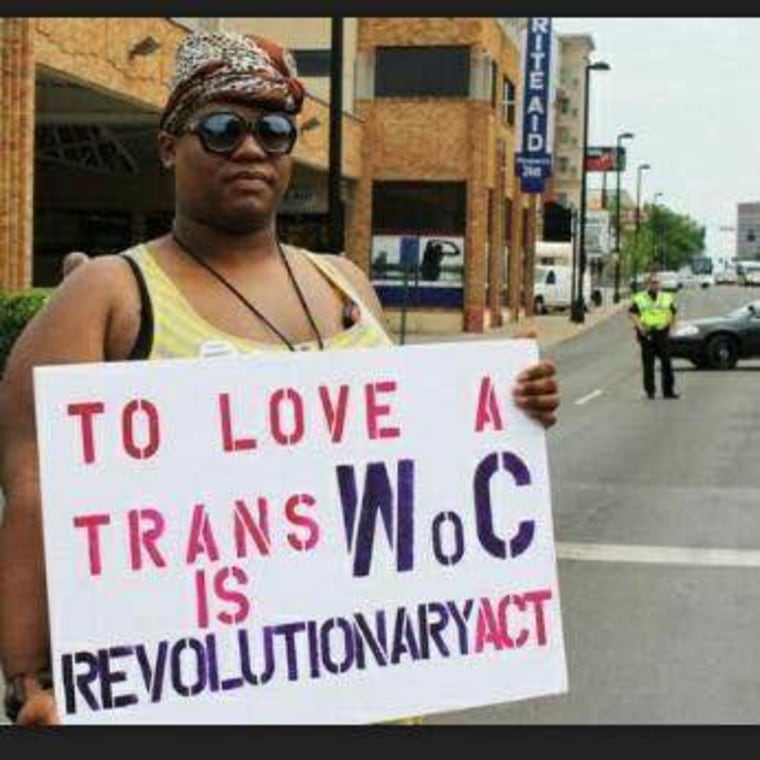 "[I said] 'You will give us space. You will allow us to have space. And we will not accept a no,'" she said.
Wade added that unlike many LGBTQ organizations, TNTJ is run by transgender and gender non-conforming people who the organization trains.
"A lot of [LGBTQ] organizations pull in grants to work around transgender people but have yet to have a trans person to do that work," she said. "[They're] funded from the 'T' but still have yet to have a 'T.' They're..also funded for the black community, but you have yet to see them welcome a combination of either."
Her organization helps transgender people in Tennessee and other rural areas find healthcare, jobs and housing. It's also a consulting group that hires transgender people to train organizations on how to be more inclusive.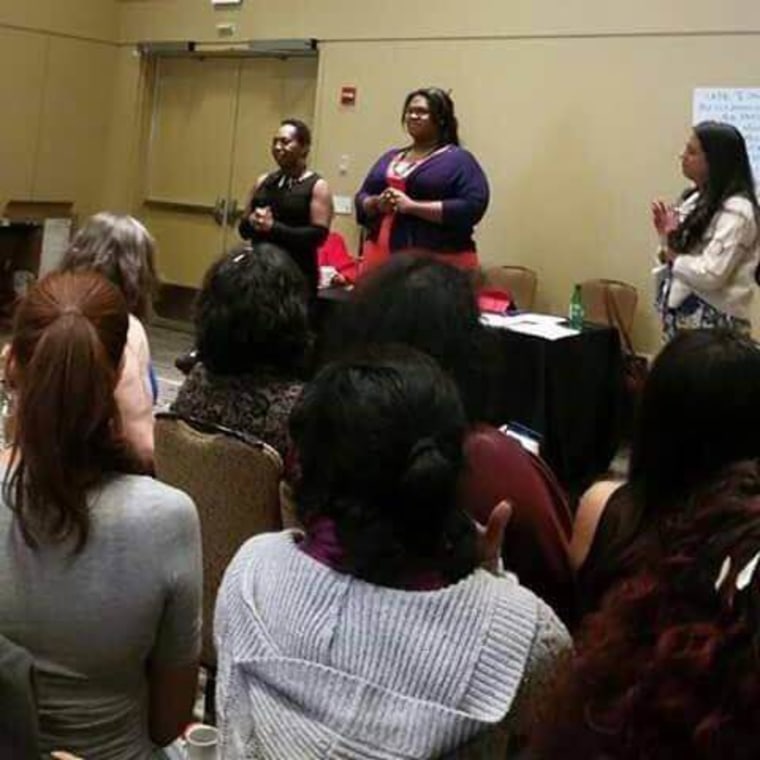 "It's opening doors and accessing things that the trans community has never had," Wade explained.
She said accessing employment and healthcare are the biggest challenges for transgender people, especially in Tennessee, which doesn't have legal protections for LGBTQ workers. As a result, some transgender people go into sex work to support themselves and to pay for the hormones and surgeries they need, she said. But Wade is working to change that through TNTJ.
"Every contract we get, we hire a new trans person to do that contract. We don't put more workload on another trans person. We try to produce more jobs for [transgender people], so they can have money to live."
Wade, 29, ran TNTJ on her own for the first year. Two years later, the organization has expanded to include more employees and partnerships with other organizations. It also grew from one to six chapters in cities and rural areas throughout Tennessee.
She said her motivation comes from the need for it to get done."If I don't do it, who will?" she added.
Wade said she knows firsthand the challenges transgender people often experience.
"I faced domestic violence. Physical violence. Racial violence. I have faced violence from people within the LGBT community," she said.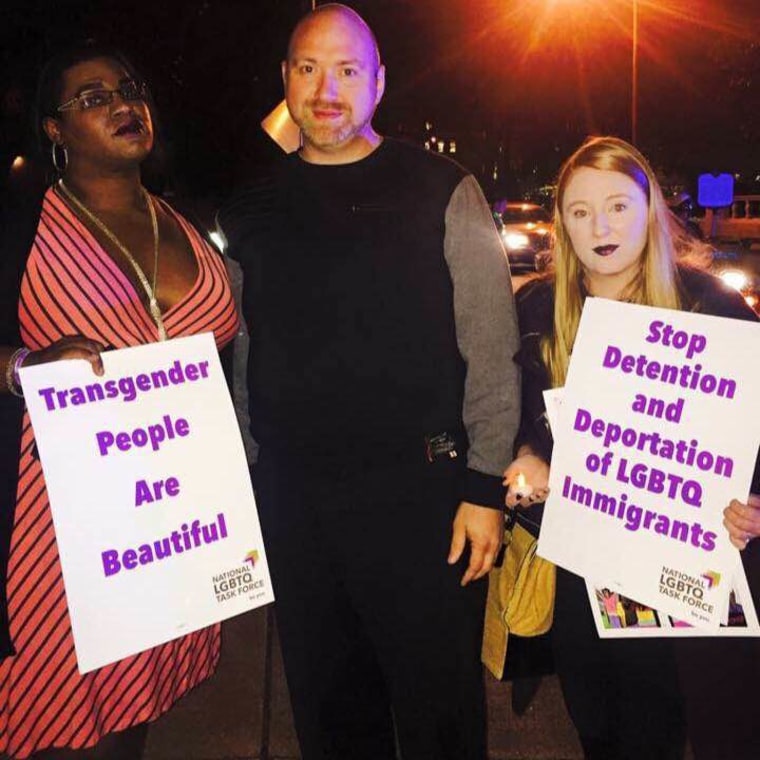 Wade was homeless twice in her life. The first time, when she was 16. Her parents kicked her out after she came out as transgender. She spent the next two years on her own until college. The second time she was homeless was in her mid-20s after a breakup with an ex boyfriend. She started TNTJ shortly after that.
"I promised myself that in TNTJ I would always have a connection or someone who I knew would help a trans person no matter what," she said.
Wade said that connection is what TNTJ is all about.
"Out of everything I have done, the people that I meet, the trans people and gender non-conforming people I have met are my family," she said. "I work beside them, not in front of them. They're leaders within their own right."
Wade said she's rebuilt her relationship with her parents and now lives with her boyfriend in Chicago. She's pursuing new business opportunities, including her own skin care line, but she has no plans to leave TNTJ any time soon.
"I'm too young. I refuse not to have my rights in my time. I refuse not to be safe in my time. That's just my motto. I need to be safe and I will be safe now, so give me my safe space," she concluded.