Nearly two years after their child was shot dead by a campus police officer at Georgia Tech, William and Lynne Schultz filed a wrongful death lawsuit Wednesday against the university, the officer and the state's Board of Regents.
"It was preventable. It should never have happened, and it was a tragedy," L. Chris Stewart, the family's attorney, said at a news conference Thursday.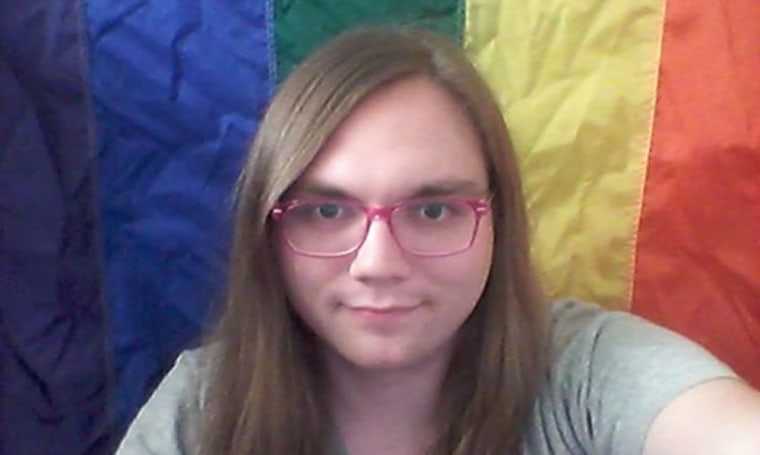 In September 2017, campus authorities responded to a 911 call from Scout Schultz, a 21-year-old engineering student, saying a suspicious-looking and armed person was on campus, according to investigators. Police said upon arrival, Schultz had a knife and dismissed the officers' repeated appeals for him to drop the weapon.
After Schultz failed to comply, one of the officers shot him.
At the time, an attorney for the Schultz family said that Schultz, who identified as nonbinary and intersex and preferred they/them pronouns, was experiencing a "mental breakdown" during the fatal encounter with police. In a witness video, Schultz can be seen in front of a campus parking garage and yelling "shoot me!" at officers who had their guns drawn.
Of the four officers who responded to Scout Schultz's call, one or more had specialized training in crisis intervention tactics, according to the lawsuit. Though several officers remained calm and tried to de-escalate the situation, one of them, Officer Tyler Beck, did not, the suit says.
"Immediately after Schultz was told not to move by one of his fellow officers, Beck shot Schultz — firing his weapon one time," according to the lawsuit.
The suit also maintains Beck lacked the necessary mental health training that would have allowed him to respond properly. At the time of the shooting, Beck had been an officer for 16 months, but records indicate that he had not received any crisis-intervention training.
Of Georgia Tech's police officers, only one-third had completed the crisis intervention training, according to school records at the time.
"Schultz's death was the result of Georgia Tech's and the State of Georgia's failure over time to properly train their personnel to act in such a way as to prevent the exclusion of persons such as Schultz from the safety to which all students were entitled on the campus of Georgia Tech," the lawsuit claims.
Following the shooting, three suicide notes were found in Scout Schultz's dorm room, the Georgia Bureau of Investigation said. Two years before the shooting, Schultz had received counseling following a suicide attempt, according to their father.
Schultz's actions "were consistent with a person who is experiencing a mental health crisis and were actions which a reasonable trained law enforcement officer would recognize as such," the suit states.