Figure skater Adam Rippon, who this month made history as the first openly gay athlete to win a spot on the U.S. Winter Olympics team, is no fan of Vice President Mike Pence, and he's not afraid to let the world know.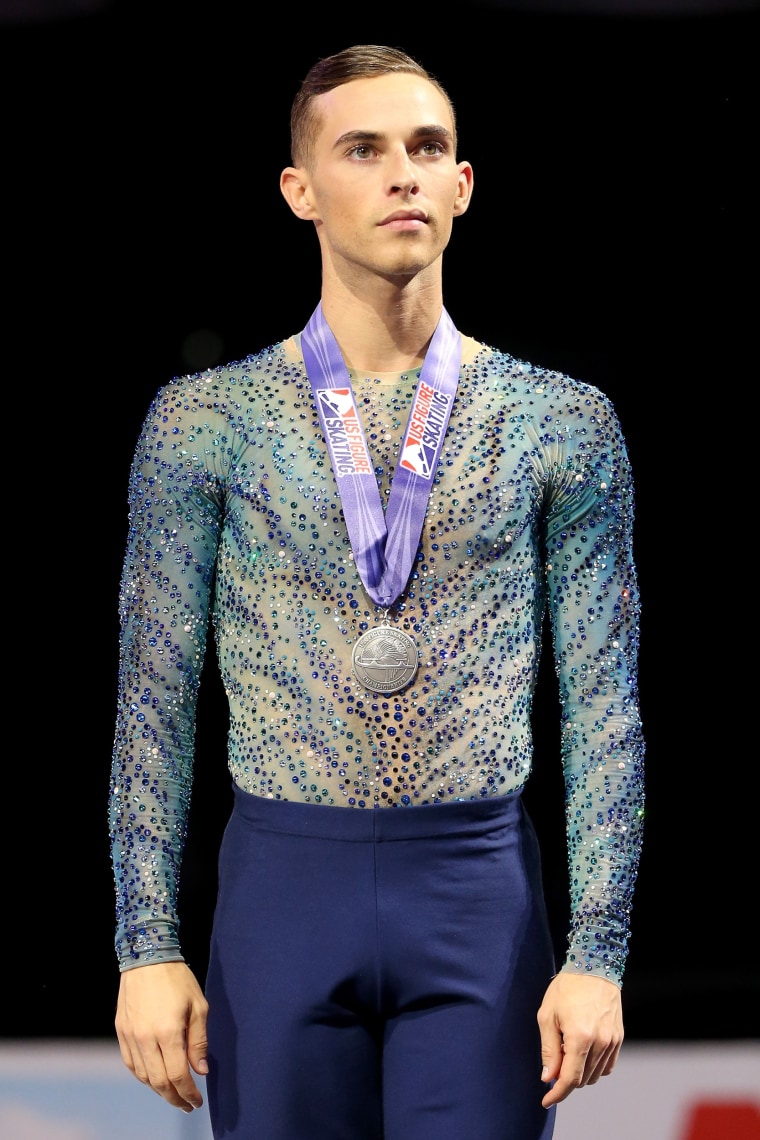 In an interview with USA Today this week, Rippon blasted the White House's selection of Pence to lead the 2018 U.S. Olympic delegation to Pyeongchang, South Korea, next month, objecting to Pence's record on LGBTQ rights.
"You mean Mike Pence, the same Mike Pence that funded gay conversion therapy?" Rippon said during the interview. "I'm not buying it."
So-called conversion therapy is a contentious practice condemned by the medical establishment that seeks to change a person's sexual orientation or gender identity.
Rippon, who came out publicly in October 2015, went on to say that he would decline to meet Pence in the traditional meet-and-greet between the delegation and the athletes ahead of the opening ceremony.
"I would absolutely not go out of my way to meet somebody who I felt has gone out of their way to not only show that they aren't a friend of a gay person but that they think that they're sick," Rippon told USA Today, though he did leave open the possibility of having a conversation with Pence after the figure skating competition.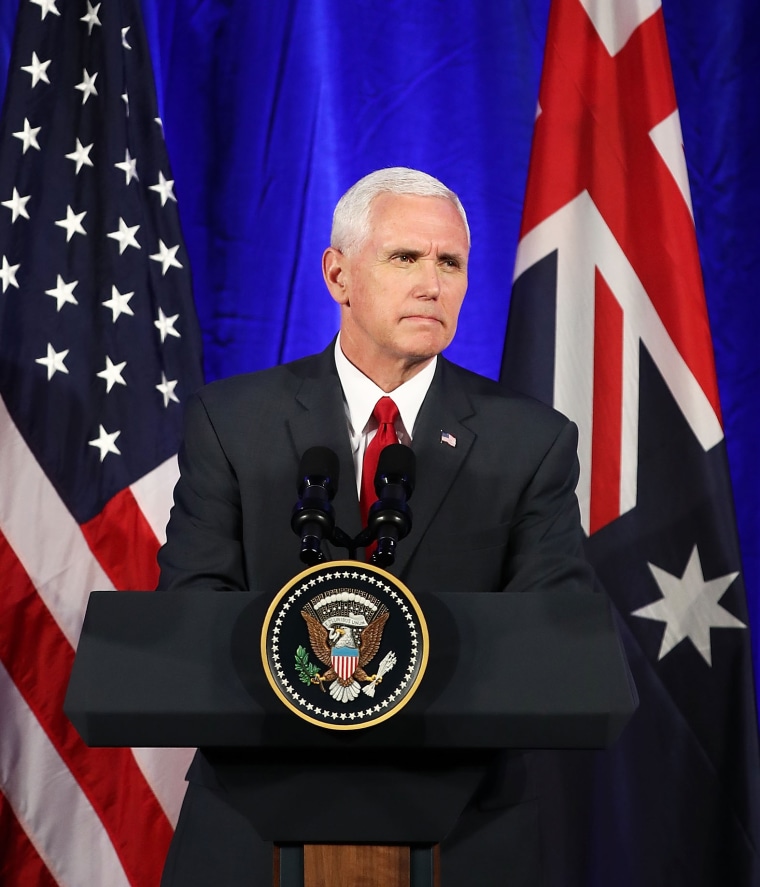 A spokesperson for Pence shot back at Rippon's conversion therapy claims in a statement sent to NBC News.
"The accusation is totally false with no basis in fact," Alyssa Farah, Pence's press secretary, stated. "But despite these misinformed claims, the Vice President will be enthusiastically supporting all the U.S. athletes competing next month in Pyeongchang."
Pence has been roundly criticized by LGBTQ advocates for his socially conservative views and his 2015 signing of the controversial Religious Freedom Restoration Act (RFRA) while governor of Indiana. His views on conversion therapy, however, are murky.
Though Pence has denied support for the practice, a statement on an archived version of his 2000 congressional campaign website has been widely interpreted as supportive of conversion therapy.
Under the headline "Strengthening the American Family" and just below his stated opposition to same-sex marriage and anti-discrimination laws protecting "homosexuals," Pence's platform advocates that resources "be directed toward those institutions which provide assistance to those seeking to change their sexual behavior."
The official Republican Platform, on which Donald Trump and Mike Pence ran in 2016, has also been interpreted by a number of LGBTQ organizations and news outlets as giving a nod to the practice of conversion therapy for minors.
"We support the ability of all organizations to provide, purchase, or enroll in healthcare coverage consistent with their religious, moral, or ethical convictions without discrimination or penalty," the GOP platform states. "We support the right of parents to determine the proper medical treatment and therapy for their minor children."
In a July 2016 interview with The Associated Press, Reince Priebus, then the chairman of the Republican Party, denied this passage was an expression of support for conversion therapy.
Nine states and the District of Columbia have banned conversion therapy for minors, and dozens of cities and counties across the U.S. have passed local legislation prohibiting the discredited practice.