The 2016 Rio Olympics were a reminder of the often striking differences in how male and female athletes dress. In sports like beach volleyball and tennis, for example, women wore scanty sports bikinis and skirts, and the men shirts and shorts.
"The Olympics represent a global standard. For men, for women, for athletics. It's not a village of athletes, it's a village of people still defined by their genitalia," androgynous fashion model and activist Rain Dove told NBC OUT.
Dove models for both men's and women's fashion. She wants to open up a dialogue around practicality vs. exploitation -- or what she views as "sexploitation" -- in athletic uniforms.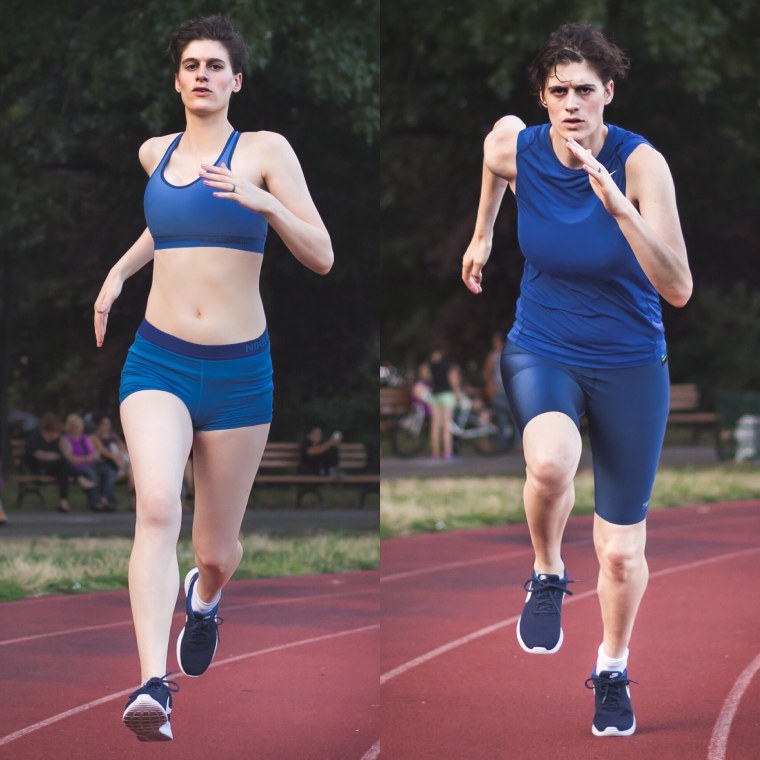 "I think some [uniforms] are designed for the actual sport and some are designed specifically to sell the sport," Dove said. "People want to watch women [athletes] not because of their skills but because of their bodies."
Athletic wear should aid an athlete's performance first and foremost, according to sportswear designer Donrad Duncan, who is Principal Designer at EFM Menswear.
"It has to do with how you dress the athlete, so it aids in terms of function and also [doesn't] exploit them from a sensual point of view," Duncan explained.
Women's beach volleyball players had no choice but to wear a bikini or one piece uniform until 2012. The International Volleyball Federation (FIVB) relaxed those rules after receiving criticism. The Australian Sports Commission accused it of introducing "uniforms intentionally to focus attention on the athletes' bodies," the BBC reported.
But are today's uniforms designed for practicality or show? That's something Dove set out to explore with a new photo series.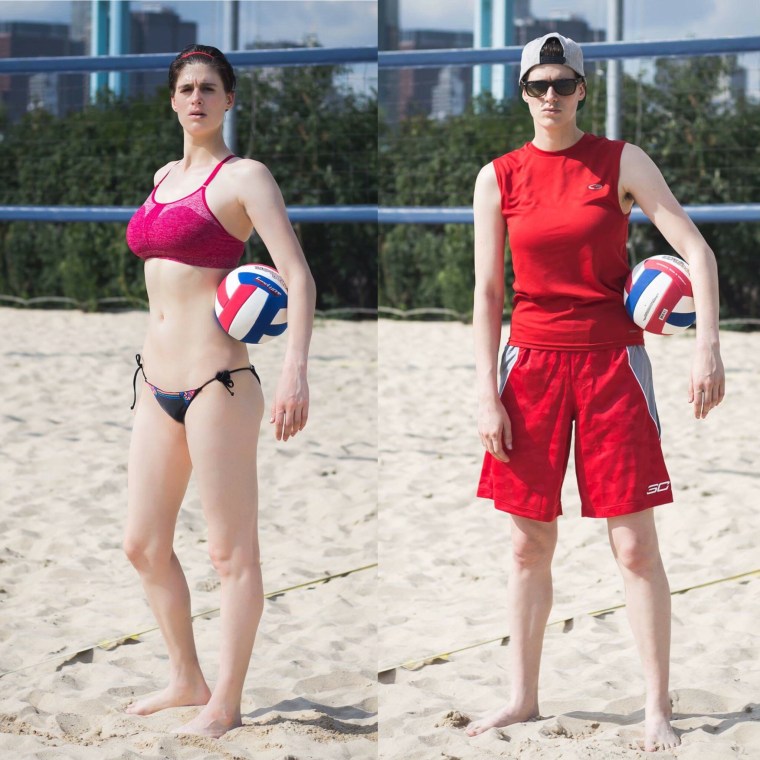 The model donned uniforms designed for each sex, similar to those worn in gymnastics, running, tennis, volleyball and swimming. Then she ran, swam and cartwheeled in them to see how they would either help or hinder her performance. Dove said the women's uniforms were scantier than the men's (the swimming uniforms were the only exception). While the women's uniforms helped her move more freely, she said they made her feel self-conscious.
"Women's athletic wear is usually tight-fitting [and] shows off those nice curves. It's a lot of skin exposure. But men's wear is a lot looser," Dove said.
Not everyone agrees that the more revealing uniforms are exploitive. Three-time Olympian beach volleyball player Holly McPeak said the sports bikini is "the most comfortable thing to move, run and dive in the sand."
"What do you wear when you go to the beach? You wear a bathing suit," McPeak said. "The ones we compete in are more supportive, more comfortable, [and] less revealing than a lot of the bathing suits you're going to see at the beach." The two piece bikini is easier to adjust and leaves no room for sand to get trapped against the stomach, she explained.
FIVB guidelines do not require women to wear the sports bikini. Other options include shorts, pants, and shirts with sleeves. The guidelines require men to wear tank tops. That's because referees and judges need to be able to "distinguish their name, the country code and their number," according to Corinne Calabro, communications director for USA Beach Volleyball.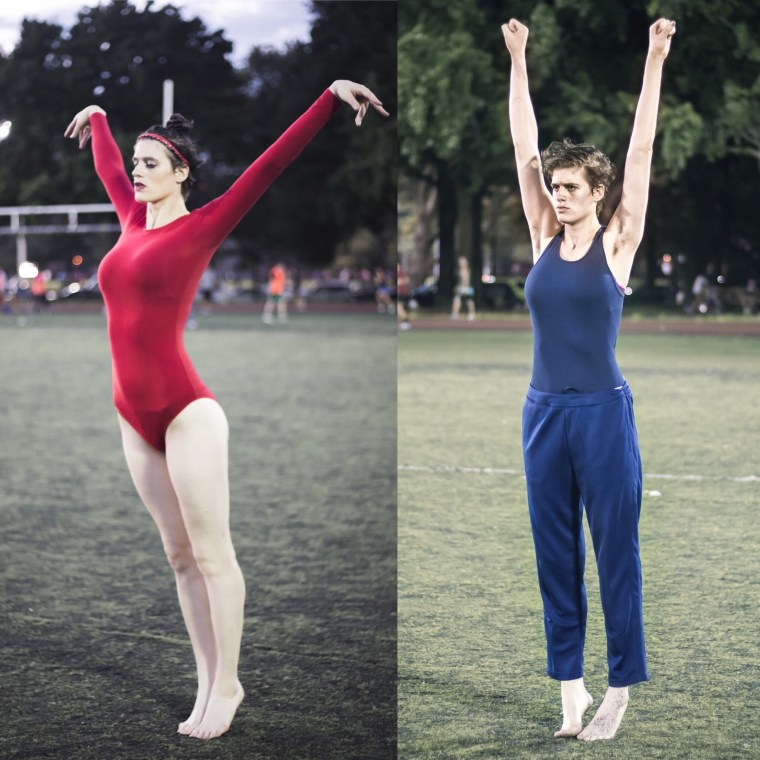 In Dove's view, what players feel compelled to wear comes down to what's marketable.
"The reason people wear the things that they wear and accept the standards that they accept is because most athletes make a good portion of their money in advertising and doing campaigns afterwards," Dove said.
McPeak disagreed.
"I think our sport is sexy because we are fit athletes," she said. "[Players] are not screaming for that kind of attention."
The differences between men's and women's uniforms can send a negative message, especially to female viewers, according to Dove.
"It tells people this is what you're good for. And this is the only way you'll be seen. And [I] hope that global beauty standard -- that global sexual standard -- is going to change. It has to," Dove said.