Alexis Arquette, the pioneering transgender actress and member of the prominent Hollywood family, died Sunday morning, her family said in a statement. She was 47.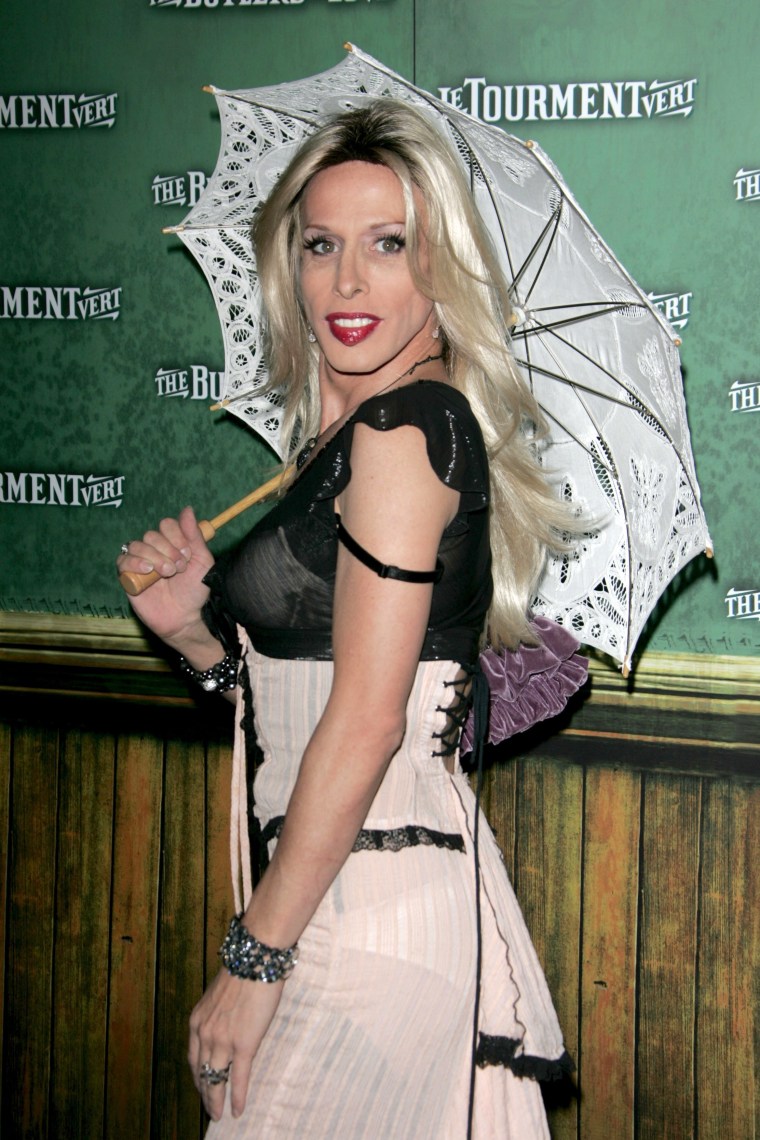 The cause of death was not provided, but the statement said "she passed away surrounded by love."
"We held her and sang her David Bowie's 'Starman' as she punched through the veil to the other side," the family said. "We washed her body in rose petals and surrounded her with flowers."
Arquette, who was born Robert, was the sister of Patricia, David, Rosanna and Richmond. The statement, which Richmond Arquette posted on Facebook, was confirmed to NBC News by his agent.
Earlier in Alexis Arquette's career she appeared in "Last Exit to Brooklyn," "Of Mice and Men," "Pulp Fiction" and "The Wedding Singer," among other films.
"Her career was cut short, not by her passing, but by her decision to live her truth and her life as a transgender woman," her family said. "Despite the fact that there are few parts for trans actors, she refused to play roles that were demeaning or stereotypical. She was a vanguard in the fight for understanding and acceptance for all trans people."
Arquette lived "fiercely" in a world unwilling to accept transgender people, her family said. They asked grieving fans to keep their flowers and instead make a donation to organizations that support the LGBTQ community.