Two of President Donald Trump's nominees for federal judge, including one who has made several disparaging comments toward the LGBTQ community, are not moving forward amid criticism from a leading Republican senator.
White House officials say the nomination of Brett Talley has been withdrawn, and a person familiar with the process says the administration hasn't submitted paperwork for the nomination of Jeff Mateer and does not intend to. The officials spoke on condition of anonymity to describe internal deliberations.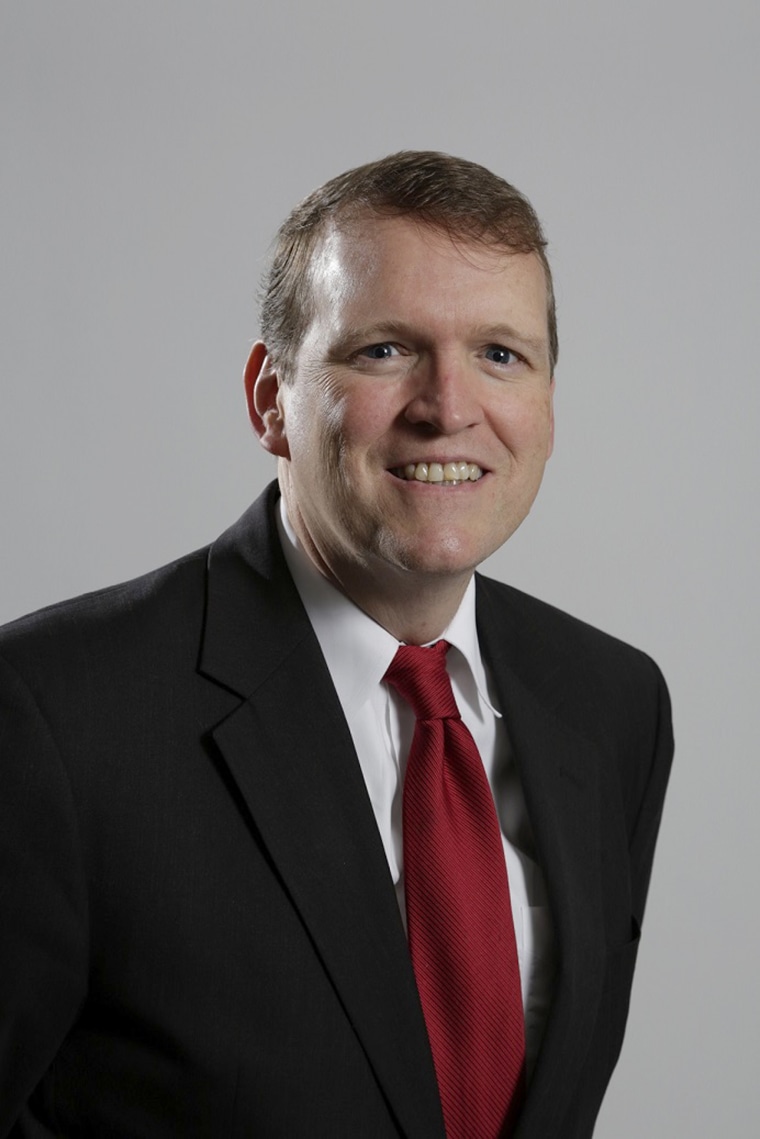 Republican Sen. Chuck Grassley of Iowa, the chairman of the Senate Judiciary Committee, has said the two nominees are going nowhere.
In speeches from 2015, Mateer described transgender children as evidence of "Satan's plan," expressed disappointment that some states were banning so-called conversion therapy and suggested that gay marriage could lead to polygamy and bestiality.
Several LGBTQ advocacy groups that had been calling on the Senate to reject Mateer — along with several other Trump nominees who have expressed an aversion to LGBTQ rights — applauded the news that Mateer's nomination will not move forward.
"Jeff Mateer's extreme rhetoric and hateful comments are disqualifying for any public official and should have prevented Donald Trump from nominating him to begin with," Chad Griffin, president of national LGBTQ organization Human Rights Campaign, said in a statement to NBC News. "We thank the senators who expressed concern about this dangerous nominee and the many supporters who joined us to #StopJeffMateer."
Sharon McGowan, director of strategy at the national LGBTQ legal organization Lambda Legal, shared a similar reaction.
"We recognized the threat posed by Jeff Mateer the minute he was nominated, and made sure that this message got out the rest of the country," McGowan said in a statement. "After months of advocacy, we are gratified to hear that his nomination will not move forward."
McGowan noted her organization also joined other civil rights groups in denouncing the nomination of Talley, who has never argued a case in court and was rated "unanimously unqualified" by the American Bar Association. She also cautioned that the work of her organization and other groups that support the rights of lesbian, gay, bisexual, transgender and queer Americans "is far from done."
"We will continue to put a spotlight on the records of Trump nominees who have been selected not merely in spite of, but rather because of their anti-LGBT and anti-civil rights pedigrees," she stated.
Mateer was tapped to be a federal judge in Texas, while Talley was picked for U.S. District Court in Alabama.