Police arrested a 25-year-old Queens man on Wednesday for allegedly beating two gay men in Brooklyn early Sunday morning. The suspect faces 10 charges, among them several hate crimes.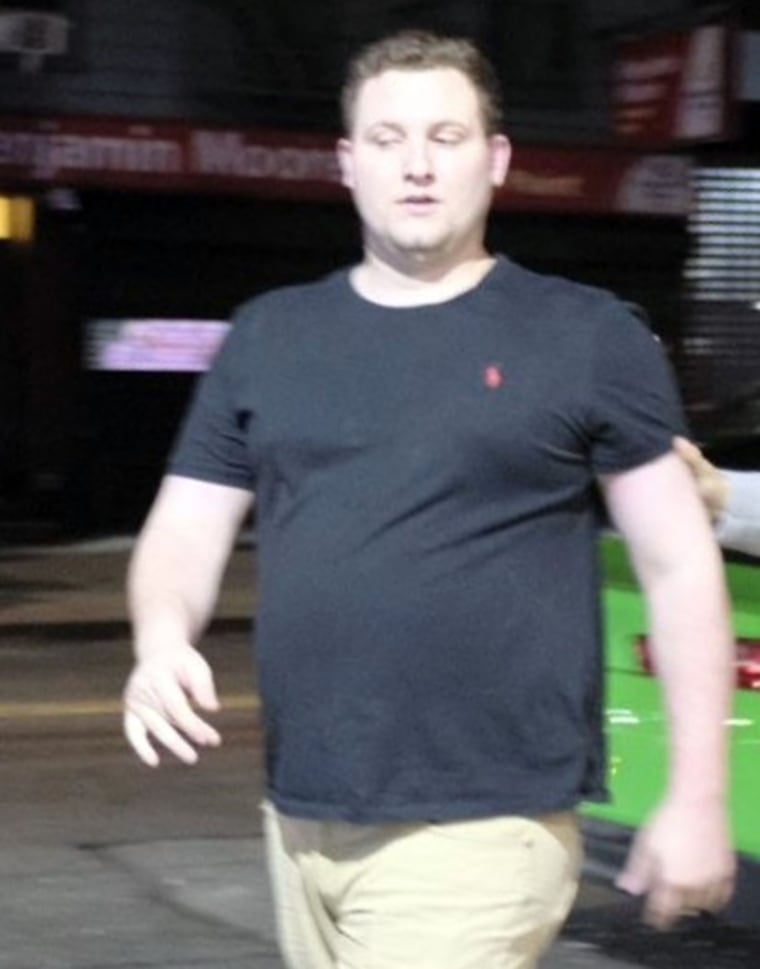 Prior to Wednesday's arrest, the New York Police Department released an image of the suspect — now identified as Brandon McNamara — and asked the public for help identifying him. NYPD Chief of Detectives Dermot F. Shea credited the department's "partnership with the community" with helping them find McNamara, who allegedly fled the scene of the crime.
"An arrest has been made in the 9-23-18 Hate Crime assault in Brooklyn in which a gay couple was brutally attacked," Shea wrote on Twitter. "Grateful to those who contacted @NYPDTIPS & assisted the Hate Crimes T.F. quickly apprehend Brandon McNamara. #YourCityYourCall"
McNamara was charged with 10 counts of assault and harassment for allegedly beating and hurling homophobic slurs at two men who had just left a popular gay bar, Metropolitan, in Brooklyn's Williamsburg neighborhood.
"The individual punched the 34-year-old in the face which caused him to lose consciousness," NYPD Sergeant Jessica McRorie told NBC News via email on Monday, prior to McNamara's arrest. "He then grabbed the 29-year-old and threw him against a tree; also rendering him unconscious."
McRorie said the younger victim was treated at a hospital for a broken finger, and the other was taken to a hospital with a fractured shoulder. The names of the two victims have not been released.
Reporter Henry Rosoff from local New York news station PIX11 posted a video to Twitter that reportedly shows McNamara's exit from the NYPD's 7th Precinct in Manhattan.
In the video, reporters can be heard yelling questions at McNamara, including asking him whether he hates gay people. McNamara did not respond.
According to the most recent FBI hate crimes data, 17 percent of hate crime victims in the U.S. in 2016 were targeted because of their sexual orientation, and most of those victims were gay men.
The Kings County District Attorney's office told NBC News McNamara has yet to appear in criminal court, and his attorney has not yet been named.
McNamara's employer, EY, where he is a senior consultant, according to his LinkedIn page, told NBC News he "has been suspended from the Firm pending the active investigation of this matter."
"The alleged conduct is abhorrent to all EY stands for including our culture of diversity and inclusion," John La Place, an EY spokesperson, said in an email sent to NBC News.