Police have released the gruesome details in the Christmas-week slaying of hairstylist Kevin Bacon, whose body was found on Dec. 28 at the Michigan home of suspect Mark Latunski. Latunski was charged with murder and mutilation last week in connection with Bacon's death.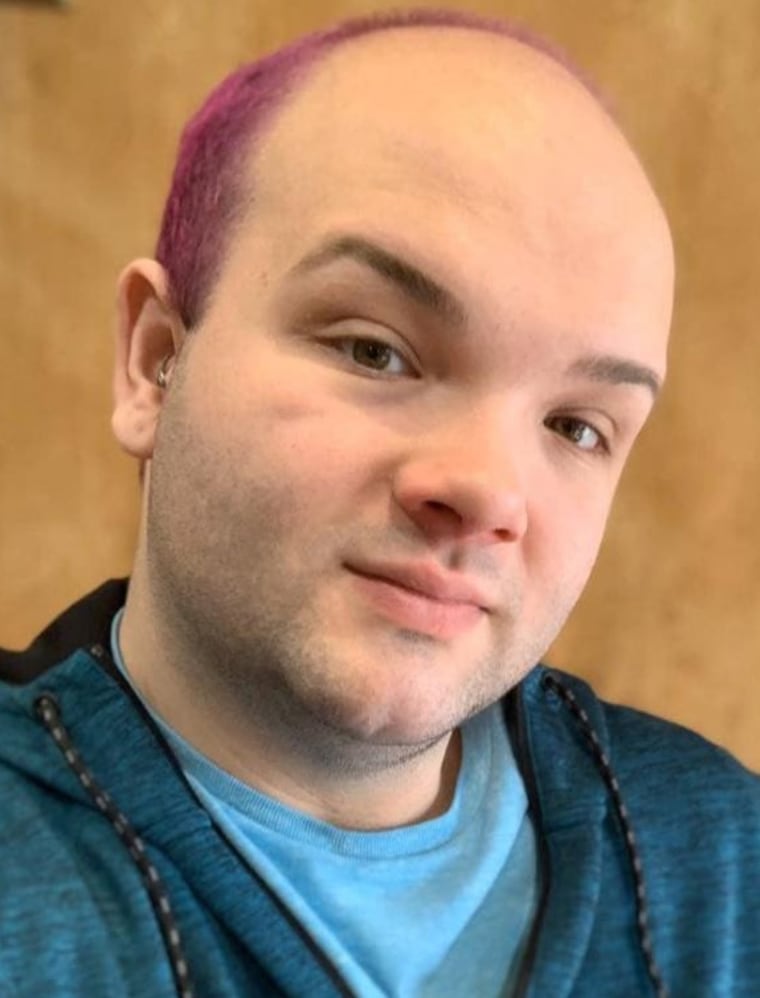 Bacon, 25, was last seen on Christmas Eve, when he told his roommate he was leaving to meet a man he had connected with on Grindr, the popular gay dating app. Later that night, the roommate received a text from Bacon saying he was having fun and might not make it home that night. When Bacon did not appear at his parents' house on Christmas Day, he was reported missing.
Court documents shared with NBC News on Monday revealed what police discovered when they arrived at Latunski's home in Morrice, Michigan, 23 miles from Bacon's home outside the city of Flint.
Upon their arrival, Michigan State Police were granted permission by Latunski to enter and search his home, according to police testimony. During the search, they found Bacon "hanging deceased and naked from the ceiling." After the grisly discovery, they placed Latunski into custody, and during an interview, Latunski "admitted to the murder of Mr. Bacon."
Download the NBC News app for breaking news and politics
"Mr. Latunski stated he used a knife, stabbed him in the back one time, then slit his throat," according to the testimony of Detective Sergeant James Moore. "Afterwards, Mr. Latunski stated he wrapped rope around the ankles of Mr. Bacon, and hung him from the rafters on the ceiling."
Moore also testified that Latunski admitted to mutilating and consuming part of Bacon's body.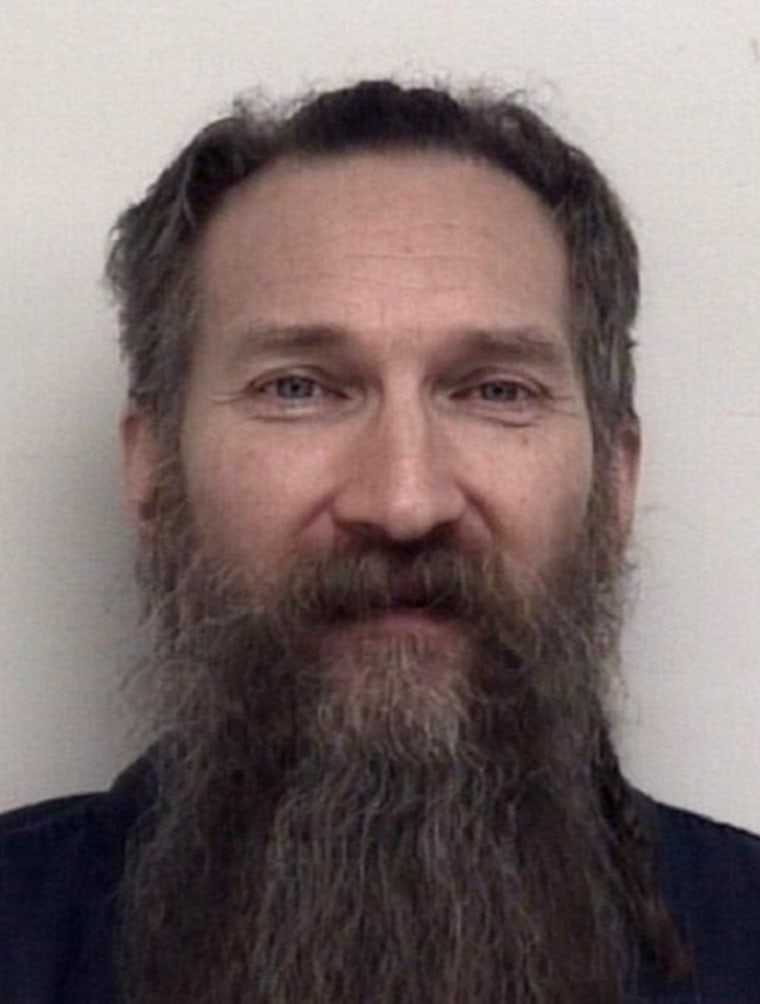 Latunski, 50, is not a stranger to authorities. According to local NBC affiliate WILX, police responded to a bizarre incident at his home just a month before Bacon's murder.
On Nov. 25, police reportedly went to Latunski's home when a 29-year-old man wearing only a leather kilt was seen running from the house with Latunski chasing him, according to WILX. A neighbor reportedly said the partially nude man had blood on his face and was screaming for help. The man, however, declined to press charges, and a police investigation determined no crime had been committed.
Latunski was also charged with kidnaping in 2013 for allegedly taking two of his four children from his ex-wife. Those charges were dismissed after several competency hearings, according to WILX.
Latunski, who is being held without bond, is expected to appear in court on Jan. 8.