Eugene H. Peterson, a retired Presbyterian minister and award-winning author, backtracked Thursday after his public affirmation of same-sex marriage generated a bitter backlash from some Christian supporters.
The 84-year old, recognized most for his contemporary translation of the Bible, "The Message: The Bible in Contemporary Language," clarified his comments regarding same-sex marriage, upholding a traditional Christian view on marriage.
"To clarify, I affirm a biblical view of marriage: one man to one woman," Peterson said in a lengthy statement to The Washington Post. "I affirm a biblical view of everything."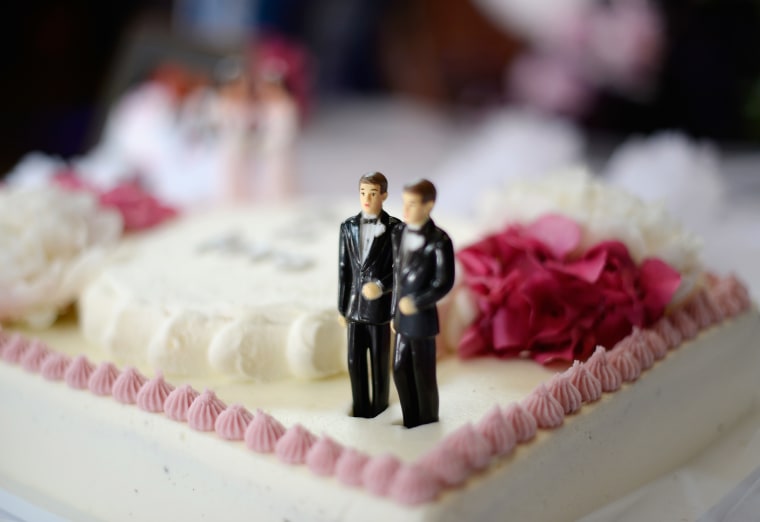 Peterson's retraction follows an interview with Religion News Service in which he was asked whether he would perform a same-sex wedding had he still been a pastor, which Peterson responded to with a terse, "Yes."
In his latest statement, Peterson laments his response, explaining that he was "put on the spot" by Jonathan Merritt, the interviewer.
"It's worth noting that in my 29-year career as a pastor, and in the years since then, I've never performed a same-sex wedding," Peterson said. "I've never been asked and, frankly, I hope I never am asked."
In an article, Merritt explained that he had been told by other prominent pastors, authors and theologians about Peterson's affirmation of same-sex relationships — prompting his question.
Peterson's retraction also comes one day after LifeWay Christian Resources, the publishing arm of the Southern Baptist Convention, said it would no longer sell Peterson's books if they confirmed he did, in fact, support same-sex marriage.
Justin Lee, a committed evangelical and author of "Torn: Rescuing the Gospel From the Gays-vs.-Christians Debate," who is also gay, appreciated Peterson's initial willingness to respond to Merritt's questions "with a pastor's heart."
"Unfortunately, the tension around these questions is so high that many Christian leaders I know are afraid to say what they're thinking for fear that they will find themselves in the center of controversy and all nuance will be lost, which seems to be what happened here," Lee told NBC News.
Other Christian leaders rejoiced in Peterson's retraction, likening it to the decision by World Vision USA, a prominent Christian relief agency, to disallow hiring gay individuals in same-sex marriages following swift criticism by evangelical leaders in 2014.
Denny Burk, professor of Biblical Studies at Boyce College, remains skeptical about Peterson's commitment to a traditional teaching of the Bible.
"How does he square this 'biblical view of marriage' with admitting practicing gay people into church membership?" Burk wrote on his personal blog. "How is his view of marriage consistent with bringing openly gay persons onto his ministerial staff? These are the pastoral practices of one who affirms homosexual relationships, not of one who opposes them."
Despite clarifying that he does not support same-sex marriage, Peterson did reaffirm his support of gay relationships in his retraction.
"[Performing a same-sex marriage is] not something I would do out of respect to the congregation, the larger church body, and the historic biblical Christian view and teaching on marriage," Peterson said. "That said, I would still love such a couple as their pastor. They'd be welcome at my table, along with everybody else."