After announcing the cancelation of "Sense8" in June, Netflix appeared to yield to fan pressure when it agreed to a two-hour finale special of the sci-fi drama. But now an unlikely suitor is offering to give the LGBTQ-inclusive series a new lease on life: porn website xHamster.
In an open letter addressed to the show's creators, Lana and Lilly Wachowski, xHamster Vice President Alex Hawkins argued the popular adult entertainment site would be the perfect new home for "Sense8," which has never shied away from steamy sex scenes.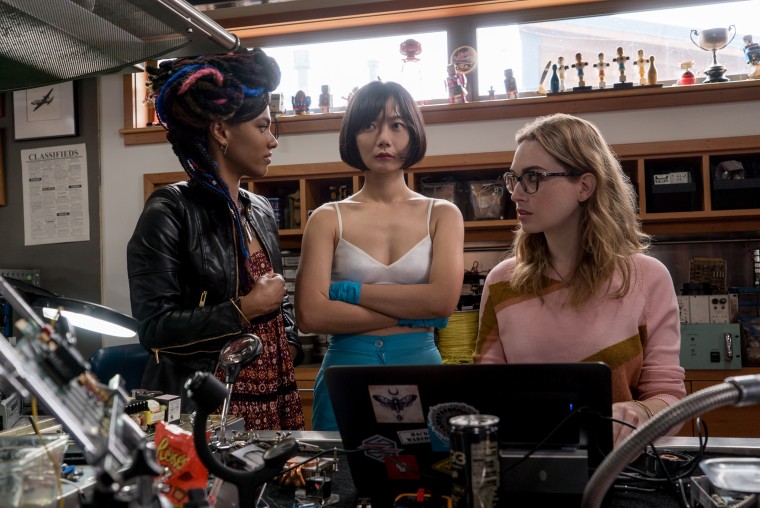 "xHamster is currently one of the most trafficked websites on the internet," Hawkins wrote. "We have the eyeballs, and the revenue. Unlike Netflix, you wouldn't be competing for part of our production budget — it would be yours."
"We know we're an unlikely home, but five years ago people laughed at the idea of Netflix producing original series. We think that our time, like yours, has come," Hawkins continued.
Supporters lauded the inclusivity of "Sense8," which included many non-white cast members, a transgender character and a prominent same-sex relationship. The show's creators, Lana and Lilly Wachowski, are also transgender.
Related: 'Matrix' Director Lana Wachowski on Trump and 'Power of a Crisis'
In his open letter, Hawkins gave a nod to LGBTQ inclusivity and its importance at his company.
"xHamster has a long history fighting for the rights of sexual speech, and non-normative sexuality," he wrote. "In addition to allowing billions of users to connect with individual articulations of gender and sexuality, we continue to use our audience to speak up against repressive anti-LGBTQ laws in the U.S. and abroad, and for sex ed in public schools, Planned Parenthood and the right of sex workers."
Many of those who commented on Hawkins' open letter shared positive responses to the porn company's proposal, but at least one person shared their reservations about xHamster.
"You label the Transgender section of your site as 'Shemale' still," the commenter wrote. "xHamster still has a long way to go for a company that apparently stands up for LGBT rights."
Netflix responded to a media request from NBC News by saying the company "will not be commenting" on this story.