As the first black student at Hunter High School, a public school for gifted girls, Audre Lorde sought to publish her poem "Spring" in the school's literary journal, but it was ultimately rejected for being inappropriate.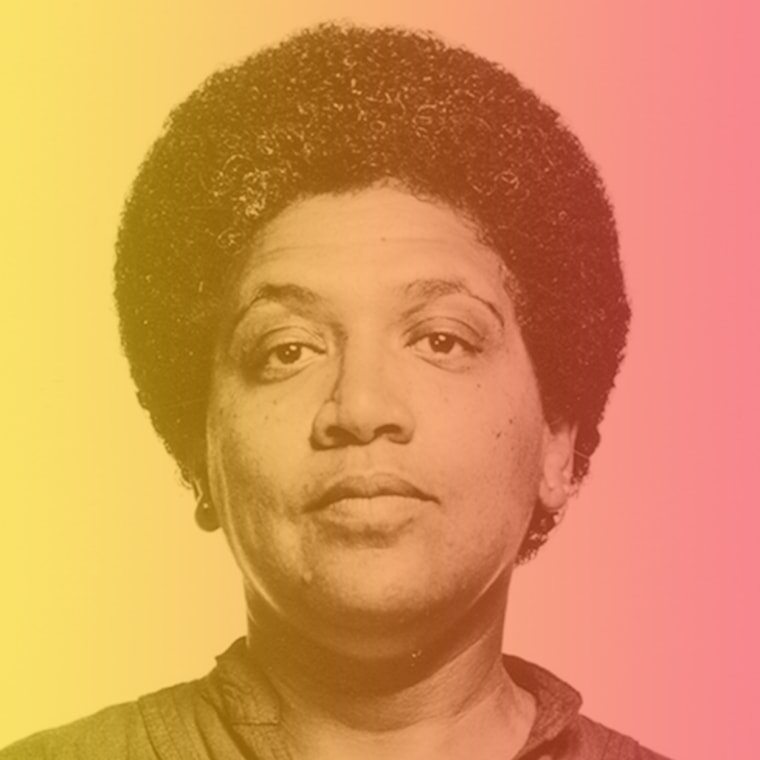 Instead, the self-described "black, lesbian, feminist, mother, poet, warrior" published the work in "Seventeen" magazine in 1951.
And so began Lorde's career as an activist-author, one who never shied away from difficult subjects, but instead, embraced them in all their complexity. Lorde was a critic of second-wave feminism, helmed by white, middle-class women, and wrote that gender oppression was not inseparable from other oppressive systems like racism, classism and homophobia. She has made lasting contributions in the fields of feminist theory, critical race studies and queer theory through her pedagogy and writing.
"I write for those women who do not speak, for those who do not have a voice because they were so terrified, because we are taught to respect fear more than ourselves. We've been taught that silence would save us, but it won't," Lorde once said.
Born in New York City to Caribbean immigrants, Lorde earned degrees at Hunter College and Columbia University and worked as a librarian in New York public schools throughout the 1960s. In 1962, she married attorney Edwin Rollins, a white gay man, and had two children, Elizabeth and Jonathan, with him. The pair divorced in 1970, and two years later, Lorde met her long-term partner, Frances Clayton.
Lorde and Clayton lived together on Staten Island and were together for 21 years. Some of Lorde's most notable works written during this time were "Coal" (1976), "The Black Unicorn" (1978), "The Cancer Journals" (1980) and "Zami: A New Spelling of My Name" (1982).
In "Zami," Lorde writes about frequenting Pony Stable Inn and the Bagatelle, two lesbian bars in Greenwich Village.
"It was hard enough to be Black, to be Black and female, to be Black, female, and gay. To be Black, female, gay, and out of the closet in a white environment, even to the extent of dancing in the Bagatelle, was considered by many Black lesbians to be simply suicidal," wrote Lorde in the collection of essays and poetry.
Lorde was also a professor of English at John Jay College and Hunter College, where she held the prestigious post of Thomas Hunter Chair of Literature. In 1980, Lorde, along with fellow writer Barbara Smith, founded Kitchen Table: Women of Color Press, which published work by and about women of color, including Lorde's book "I Am Your Sister: Black Women Organizing Across Sexualities" (1986).
Lorde was diagnosed with breast cancer in 1978 and promptly underwent a mastectomy and wrote "The Cancer Journals." In 1984, however, the poet was diagnosed with liver cancer.
From 1991 until her death, she was the New York State Poet Laureate.
Lorde died of liver cancer at the age of 58 in 1992, in St. Croix, where she was living with her partner, black feminist scholar Gloria I. Joseph. In an African naming ceremony before her death, she took the name Gamba Adisa, which means "Warrior: She Who Makes Her Meaning Known."
The Audre Lorde Project, founded in 1994, is a Brooklyn-based organization for LGBTQ people of color that focuses on community organizing and is a testament to Lorde's long-standing legacy.