"There isn't a single black gay writer of literary fiction or nonfiction that has not been influenced by James Baldwin on some level," Charles Stephens, executive director of the Counter Narrative Project, told NBC News.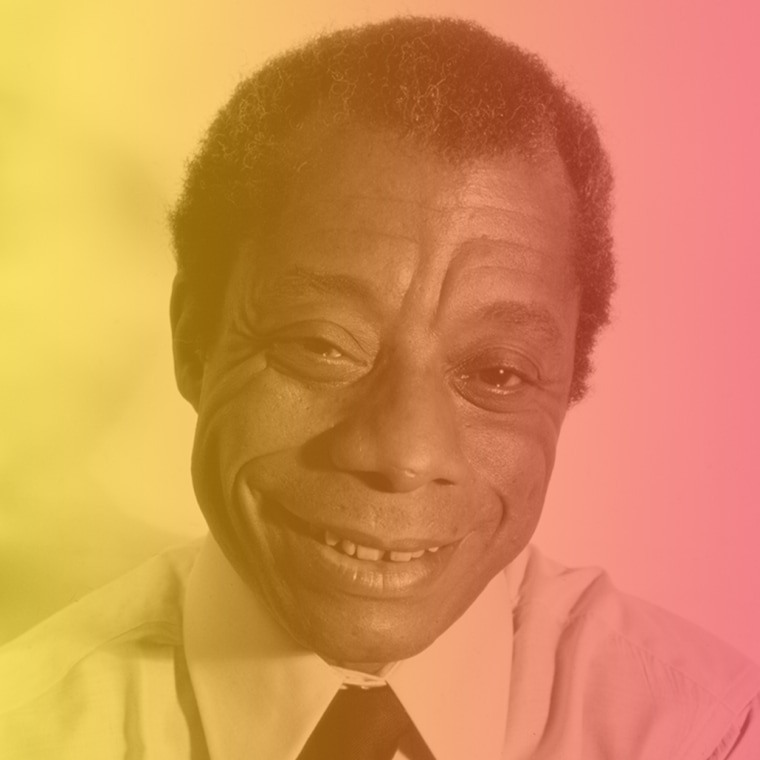 A writer and social critic, Baldwin is perhaps best known for his 1955 collection of essays, "Notes of a Native Son," and his groundbreaking 1956 novel, "Giovanni's Room," which depicts themes of homosexuality and bisexuality. The novel, which follows an American man who begins an affair with a Parisian he meets in a gay bar, caused great controversy upon publication for its explicit homoerotic themes. It is dedicated to the Swiss painter Lucien Happersberger, whom Baldwin once called "the great love of my life."
"Giovanni's Room" also stands out among literary critics because it features all white characters, unlike the civil rights activist's other novels which center the experiences of black people.
"I certainly could not possibly have — not at that point in my life — handled the other great weight, the 'Negro problem,'" Baldwin said in a 1980 interview. "The sexual-moral light was a hard thing to deal with. I could not handle both propositions in the same book. There was no room for it."
Yet creating awareness about the intersectionality of being both black and queer is what Baldwin spent a majority of his literary and activist career doing.
Baldwin took part in the 1963 March on Washington for Jobs and Freedom and the 1965 Selma-to-Montgomery voting rights march and and wrote about the work of Dr. Martin Luther King, Jr. and civil rights events taking place in the South. He also spoke about being gay and black in a notable lecture titled "Race, Racism, and the Gay Community" at a meeting of the New York chapter of Black and White Men Together (now known as Men of All Colors Together) in 1982.
Baldwin died from stomach cancer in Saint-Paul de Vence, France, in 1987, but his legacy lives on through numerous organizations, like the National James Baldwin Literary Society.