The Starz show "Vida" was always going to be about the "gentefication" — gentrification driven by young, upwardly mobile Latino individuals — but it was the series' showrunner, Tanya Saracho, who decided to place queer actors, crew members and writers at its forefront. The result? "Vida" has been praised by viewers and critics alike for moving beyond buzzwords, pushing past tokenism and caricaturization and revolutionizing queer representation in television.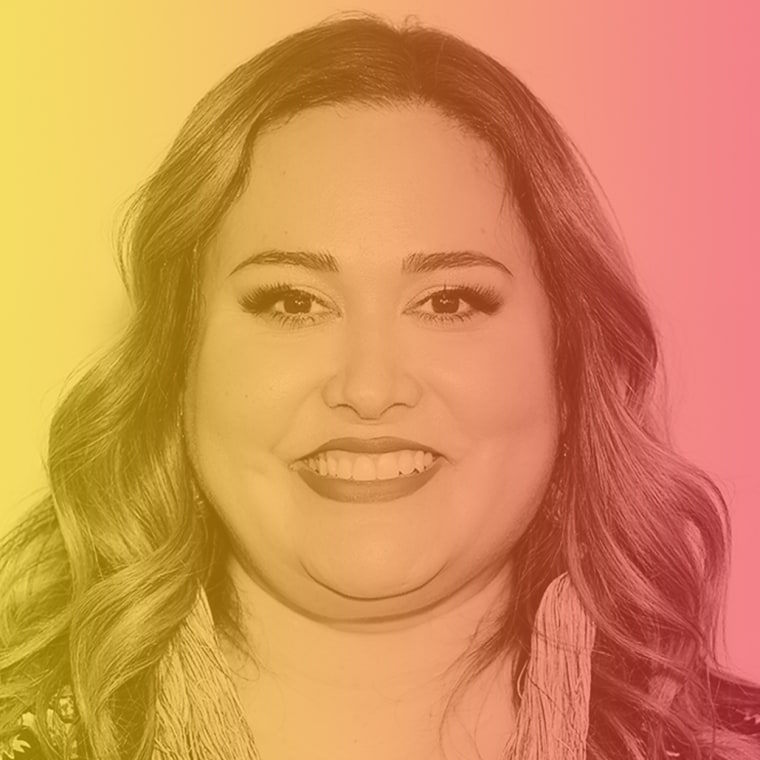 "I'm very interested in people knowing our intricacies, but also that we are similar to everybody else," Saracho, who identifies as queer, told NBC News. "This story distilled … it's about two sisters. It's about family and how you make your own family and that's universal. But I don't want to just normalize queerness … I want to complicate it in a positive way."
Born in Los Mochis, Sinaloa, Mexico, Saracho developed a passion for theater at a young age, eventually earning a Bachelor of Fine Arts degree at Boston University. But upon her graduation, Saracho was hesitant to move to Los Angeles to pursue an acting career, and opted instead to start out in Chicago, home of the famed Steppenwolf Theatre Company.
Soon, however, Saracho discovered that her opportunities as a Latina actress were limited to playing maids, sex workers and other stereotypical roles. To combat the dearth of acting opportunities, Saracho and her friend Coya Paz founded Teatro Luna, an all-Latina theater group, in 2000.
Through Teatro Luna, Saracho created and mounted numerous works. Ten years later, she left the group to focus on playwriting and co-founded the Alliance of Latinx Theater Artists (ALTA) of Chicago, an organization that sought to unify and represent Latino performers in the city.
In 2012, Saracho began writing for television and became a staff writer on Lifetime's "Devious Maids" the following year. She also wrote for "Girls," "Looking" and "How To Get Away With Murder," before becoming the showrunner of "Vida." "Vida" has an all-Latinx and majority-queer writers' room and is told from a "brown, queer gaze," according to Saracho.
The show, which is about two Mexican-American sisters who grapple with identity and loss after their mother dies, features a host of queer leads. In fact, "Vida" begins with Emma (Michel Prada), one of the sisters who was kicked out of her house after her late mother discovered she was queer, learning about her mom's secret wife, Eddy (played by non binary actor Ser Anzoategui).
"For so long, straight people have also been handling our narrative," Saracho told NBC News. "So showing brown, female queers or fem queers … we haven't had a lot of representations. Eddy is this salt of the earth, masculine, butch, brown character and that's a lead, so I hope people come for that."