Seth Owen, the gay valedictorian who made headlines last year when GoFundMe donors helped him achieve his dream of attending Georgetown University, has created a scholarship organization for other LGBTQ students with volatile home situations.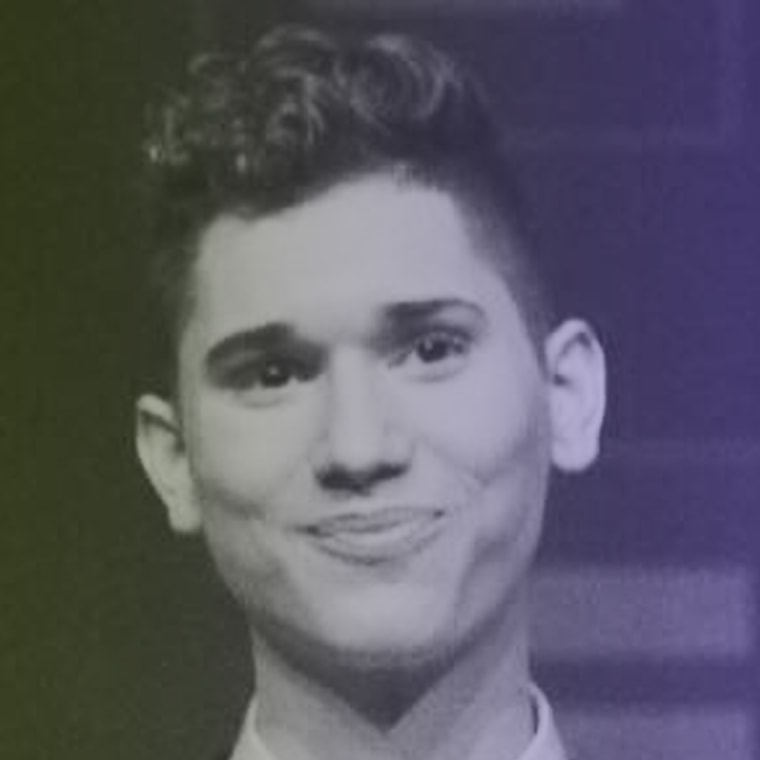 After Owen's father discovered a picture of Seth with a boyfriend on his son's phone, he questioned him "all night." Shortly thereafter, Owen's parents sent him to a Christian counselor for conversion therapy.
"In my junior year, I worked three jobs and did a lot of extracurricular activities, just so I could avoid going home," Owen told NBC News. "I remember one time I got off of work early and I was driving and burst into tears because I realized that I had to go back home and put on a mask."
Owen said he started experiencing symptoms of depression and suicidal ideation, but a turning point came in his senior year of high school when his parents started attending a church with an anti-LGBTQ pastor. He told his father he didn't want to attend the church, and his father responded "biblically, we have the right to stone you for what you're saying," according to Owen.
He moved out that night and began couch-surfing at friends' houses, the thought of going away for college buoying him. But when he received his financial aid package to the school, a package that was calculated based on expected parents' financial contributions, he realized he might not be able to attend school after all.
His biology teacher, Jane Martin, took up the cause and created a GoFundMe in the hopes that her talented student could afford the $20,000 he needed for his first year's tuition.
The result was astounding: the campaign raised more than $140,000. Wishing to pay it forward, Owen decided to use the extra funds and a monetary gift he received from Ellen DeGeneres to start Unbroken Horizons, a nonprofit created to help LGBTQ+ students access post-secondary education. In its inaugural year, the organization seeks to provide five students with $2,500 scholarships.
"I received so much support because I'm a white student, so while all students are welcome to apply, it's our goal to make a concentrated effort to remedy the racial disparities in society by providing scholarships to LGBTQ+ students of color," Owen said.
Owen also wanted to ensure the scholarship goes to students who are pursuing all types of post-secondary education — not just those attending four-year colleges and universities.
"Many homeless youth are LGBTQ+ identifying and the majority of them are homeless because of family rejection," Owen said. "Because of the trauma they've endured year after year, many of them aren't ready to go to traditional college or that's not a goal for them."
As a result, Unbroken Horizons is intent on offering scholarships to students pursuing secondary education at technical schools, cosmetology school, art schools and community colleges.
Now a freshman at Georgetown University, Owen is involved with GLMR, a queer organization on campus that provides resources and community to LGBTQ students. He is also interning for Rep. Stephanie Murphy, D-Fla., who was an original sponsor of the Equality Act, which passed in the House last month.
Owen hopes to one day run for public office, so he can further help empower others. He also has advice for those who don't feel empowered or are struggling with who they are: "Be your true authentic self."
"And remember what RuPaul said: 'It's none of our business what other people think of us,'" he concluded.