This month's gay pride celebrations coincide with two of the world's most high-profile sports tournaments: Copa America — hosted for the first time by the United States — and Euro 2016.
Yet while the NFL and NBA have passed the milestone of having openly gay athletes in their top professional leagues, not a single soccer player in either competition has come out as gay.
It leaves the "beautiful game" without any gay male role models even in an age when sponsors are unconcerned about players' sexuality.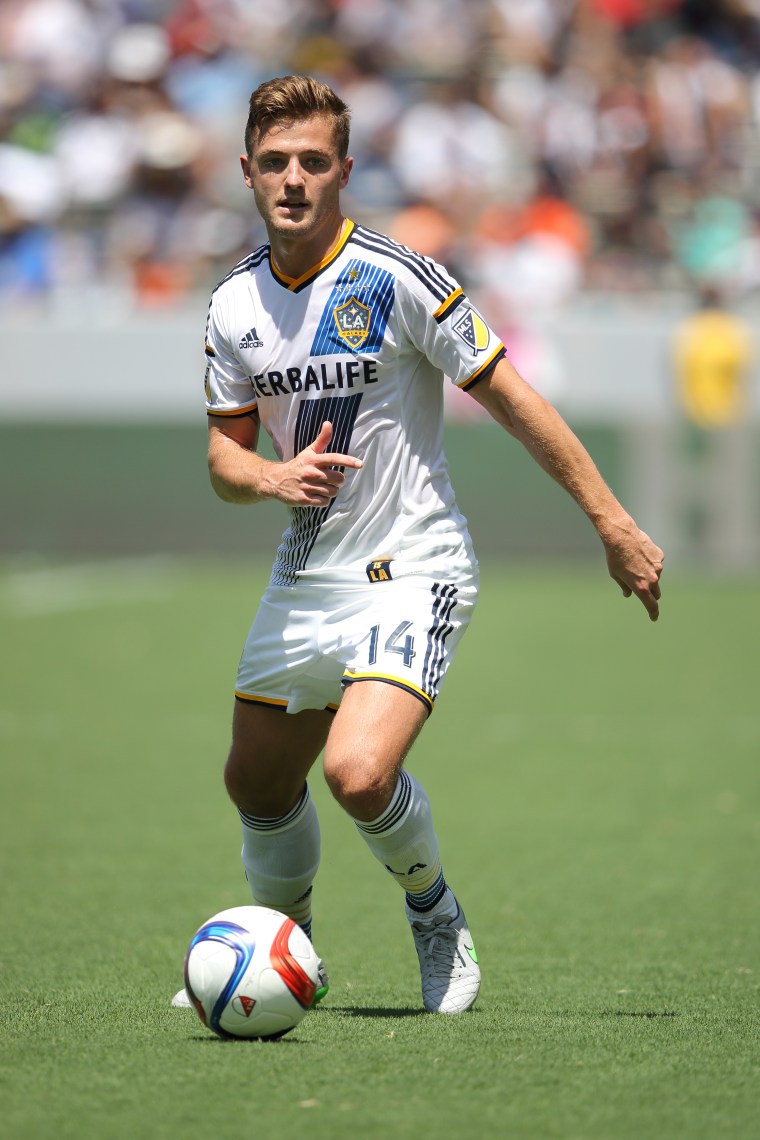 The U.S. is one of only two countries known to have fielded gay players in its senior men's team — Californian winger Robbie Rogers represented his country 18 times and scored two goals but, like Germany's midfielder Thomas Hitzlsperger, he came out after his international career was over.
"Once again we have top international tournaments featuring the best players in the world and supposedly none of them are gay," said Jeff Kaufman, a 26-year-old player and external sporting activities director for the world's first gay soccer club, the New York Ramblers. "There could be 100 if not 1,000 gay soccer players across the world at the higher levels of the game, yet no role models in these competitions."
Two years after Michael Sam was drafted to the NFL, and three years after the NBA's Jason Collins made history as the first openly gay player in the four major U.S. sports leagues, there seems little hope for the rainbow flag at this Copa America. At a game Sunday in Glendale, Ariz., Mexican fans chanted the gay slur "puto" — meaning "faggot" — despite a YouTube plea from the team for an end the practice.
"Does soccer have a problem with being gay? I think in general there's just a sort of macho mentality behind professional athletes in any sport," said Kaufman. "At a young age it's beaten into kids that gay and sports don't line up and that's a terrible stereotype that has transcended the generations."
It is not as if the sport has not made an effort to be inclusive. Stars including English Premier League players Per Mertesacker, Lukas Podolski and Olivier Giroud have worn rainbow-colored laces as part of a campaign by Stonewall, backed by England's Football Association and major corporate sponsors, against homophobia on the pitch and at stadiums.
More than 100 gay-inclusive teams representing over 30 countries are registered with the International Gay & Lesbian Football Association (IGLFA), whose world cup takes place this August in Portland, Ore. Many of those teams play in conventional leagues.
"We don't face any discrimination when we play and it is difficult to understand why it's a problem in the highest leagues but it clearly is," said Jamie Feldman, 29, a midfielder and trustee of the world's most successful gay soccer club, London-based Stonewall FC.
Yet last month a soccer referee in Spain gave up his job after repeatedly being the target of verbal abuse at games because of his sexual orientation. "I can't stand it anymore," Jesus Tomillero, 21, told The Associated Press.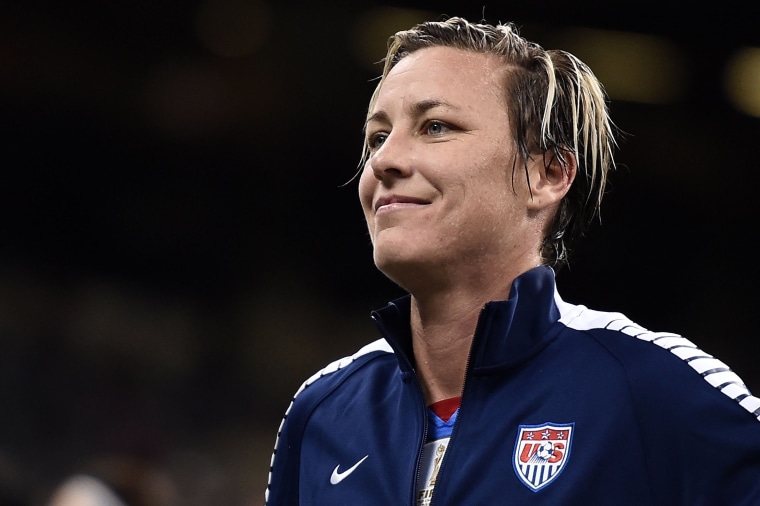 It is a stark contrast to women's soccer, where the U.S. has been represented by prominent out stars such as midfielder Megan Rapinoe and striker Abby Wambach.
The latter is not only the highest all-time U.S. scorer — chalking up 184 goals — but also holds the world international goal record for both female and male soccer players.
Last year's women's World Cup featured 16 LGBT soccer players, while the 2011 tournament saw American Samoa's Jaiyah Saelua become the first openly transgender player to take part in a qualifying game.
In the men's game, Rogers has come back from retirement to play for LA Galaxy but has not been selected by the U.S. national coaches for Copa America. His spokesman told NBC News he was unavailable for interview.
Why haven't more male players come out? Some observers have blamed the amount of money in soccer; in Europe, the England's Premier League is worth $4.2 billion a year in TV deals alone, while Major League Soccer is closing in on rival sports — the average value of MLS teams leapt 50 percent last year to $150 million, according to Forbes.
However, Adidas confirmed in February that its sponsorship contracts include a clause promising not to cancel deals if athletes reveal publicly that they are gay, while Nike announced Tuesday it was becoming a major corporate sponsor of the IGLFA's gay world cup.
At Euro 2016, which begins Friday in France, a commercial featuring a fictional gay soccer player and his boyfriend is being aired to promote German railways.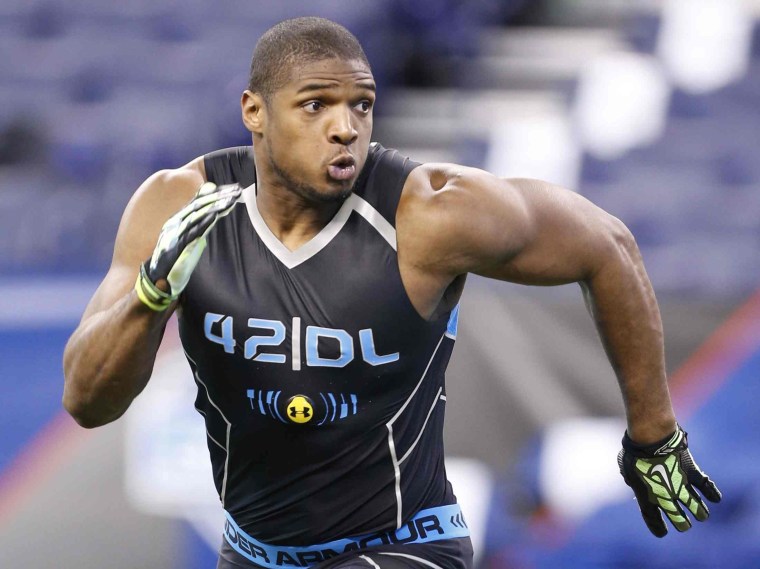 Others point to the potential pressure from being in the media and public spotlight, citing the example of Michael Sam who was drafted by the St. Louis Rams as the NFL's first gay player but was later cut and eventually decided to "step away" from football altogether to protect his own mental health.
Britain's first gay professional player, Justin Fashanu, endured a professional and family backlash after his coming out in 1990 and ended his own troubled life in 1998.
"Role models are under the biggest pressure to take the baton and run with it and live up to a sporting ideal," said Feldman. "Coming out is very hard even to friends and family let alone a locker room or the worldwide press — it could simply be too big of a thing for one player to do.
"It would be amazing if a player coming out wasn't headline news but it still is. There has almost been this feeling among players that you have to retire before you come out which isn't helpful."
Even gay players acknowledge that fears over team unity could be holding some professional players back from coming out, despite evidence to the contrary.
"If you're at that level then you have the competitive edge and you want to win," said Kaufman. "In a team sport, any professional athlete wants what's best for the team and they might think that anything drawing a lot of attention to one player for a non-sporting reason goes against the game.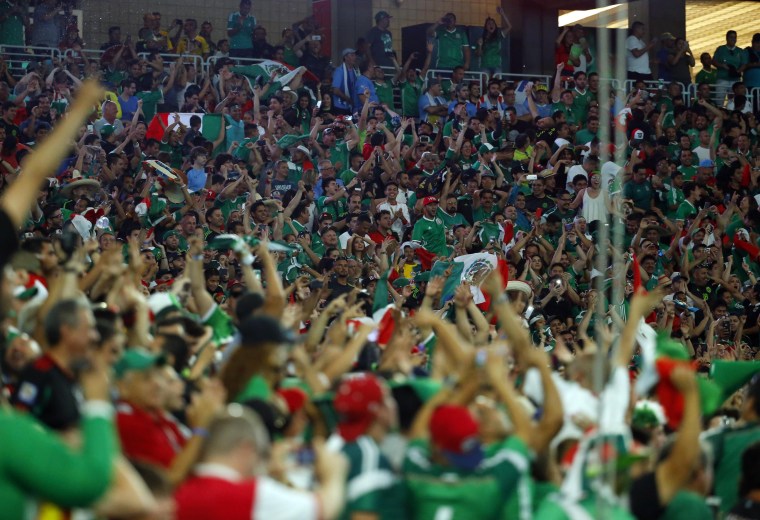 "I can easily imagine that bringing in a lot of outside scrutiny could hurt the chemistry of a locker room, but this has already been played out in NFL and NBA locker rooms and it really doesn't matter."
Some have concluded that soccer's status as a global game is the real reason why it has lagged behind more U.S-centric football and basketball.
"Soccer is one of the oldest and longest-established sports and also the most global, certainly compared to American football," said Ryan Adams, goalkeeper and president of Minneapolis-St. Paul, Minn.-based gay team, TC Jacks. "It has to transcend a lot more barriers, different ethnicities and regions, and change in soccer is going to take time in comparison to American sports that reflect American social values."
That was echoed by Kaufman, who pointed in particular to the "huge machismo" associated with soccer culture in Latin America. "Globally speaking, homosexuality isn't as accepted as it is here, and top players are world stars not just for their club."
Adams was optimistic that the next World Cup in 2018 would be the first tournament with a gay international soccer player. "It would be helpful for the game and for younger players," he said. "In today's society, acceptance is high and players can identify more as top flight footballers than anything else based on who they sleep with."
Meanwhile, as Euro 2016 and Copa America dominate this month's sports pages, gay teams and players continue to prepare for their own tournaments.
"It's strange for us," said Stonewall FC's Feldman, "because we'd just like a world where Stonewall FC wasn't needed and where everyone can just be [soccer] players."