Blake Dremann has several jobs. Job number one, he told NBC News, is as a Lieutenant Commander in the United States Navy. Job number two is as the president of SPART*A, a national LGBTQ military advocacy organization that focuses on maintaining transgender service. Job number three? He's also a dad to Lucas, a 7-year-old Chihuahua/dachshund mix, which Dremann called "12 pounds of attitude."
His life today undoubtedly looks much different than he thought it would when he was growing up in St. Louis, before he realized he was trans, and before he discovered a calling in activism.
"Originally, my goal in joining the armed services was I wanted to become a chaplain," he said. "I worked in the ministry for several years before joining the military. I wanted to use my GI Bill to go back to school and get my masters in divinity."
But things got complicated when Dremann discovered he enjoyed being a flight corps officer, and when he was deployed in Afghanistan. Dremann was deployed for the first eight years of his military career, and he said during the long stretches of solitude the job entailed, he had an epiphany.
"When I joined the military, I was a conservative white girl," he said. "Deployments have a tendency to make you examine and self-assess who you are. I started to explore my identity."
Dremann was 30 when he decided it was time to transition, which presented a challenge with his religious family. They could accept the idea of Dremann being gay, he said, but they struggled with his transgender identity.
"We just concentrate on my military career they are happy and proud to brag on," he said. "Talking about my gender identity or my nonexistent dating life isn't a point of discussion."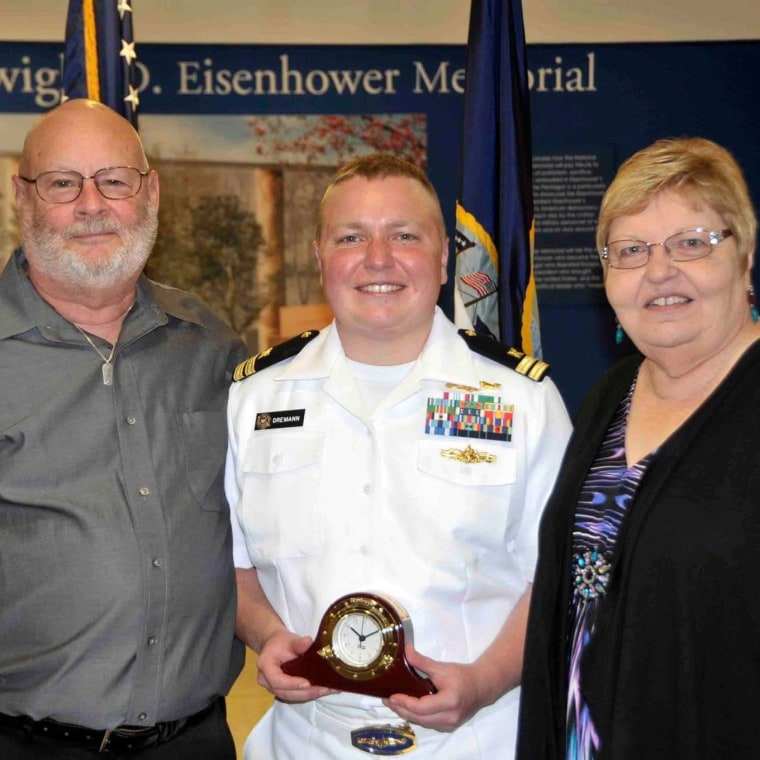 His friends, especially the ones from Bible school, also struggled, he said, adding that he has lost a few of them over the years.
When it comes to Dremann's military career, there is plenty to brag about. In 2016, he made history by becoming the first openly transgender service member to be promoted in the armed services, a major milestone for a community that has come under fire in recent times.
It is this fraught political climate that makes Dremann's work more important than ever. Today, he is a fierce advocate and mentor for LGBTQ troops as president of SPART*A, where he mentors and guides LGBTQ service members around the world and provides them with resources.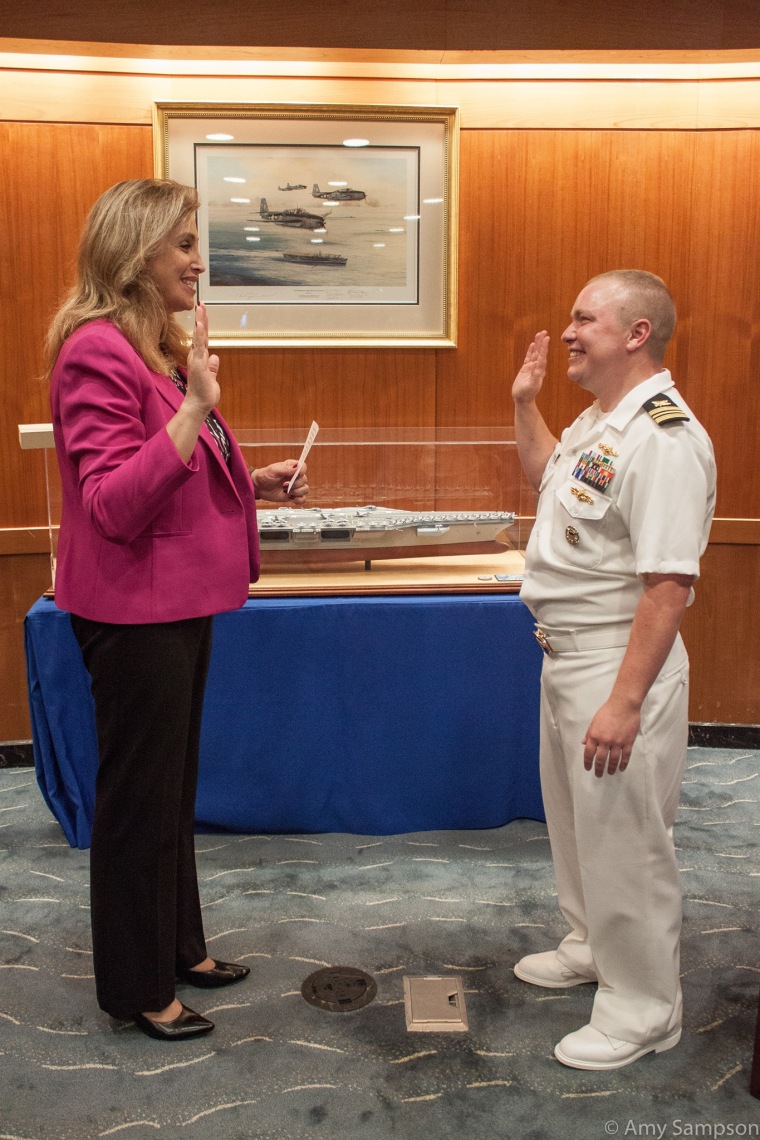 The renewed attack on trans troops has meant Dremann has had to step into a crucial leadership role for his community. He recounted the day he found out President Trump had proposed a ban on transgender service members.
"My first reaction was to hyperventilate for about five minutes just because I knew as president of SPART*A, I needed to come out and calm my own troops," he said. "It took me a long time to really calm myself down for that."
But he said he has hope for the future. "I also knew we have allies and friends who are ready to stand by and stand shoulder-to-shoulder with us in the fight," he said. "We didn't repeal [the previous ban on transgender troops] on our own, and we certainly weren't going to lose it on our own. That helped a lot."
Dremann knows how important it is for LGBTQ people to have role models and leaders to look up to. He recalled as a kid in St. Louis how few and far between such figures were. He said he found them in women trailblazers.
"I really looked up to people like astronaut Sally Ride, and the first [female] Supreme Court judge, Sandra Day O'Connor," he said. "Those were big milestones that came about when I was growing up." Before he realized he was trans, he said he had ambitions of becoming the first female baseball player. "I'm still not very good at baseball," he added.
While Dremann's aspirations have changed as he's learned more about himself, there is something that ties them all together. He said his goal to become a chaplain was motivated by the same thing that drew him to the military. "I really enjoy making miracles happen," he explained.
View the full NBC Out #Pride30 list & follow NBC Out on Twitter/Facebook/Instagram