In 2011, Amit Paley began volunteering at the Trevor Project while working global consulting firm McKinsey & Company. He answered thousands of calls from young people reaching out for help over the years and eventually joined the nonprofit's board of directors. Now, Paley is the CEO and executive director of the organization.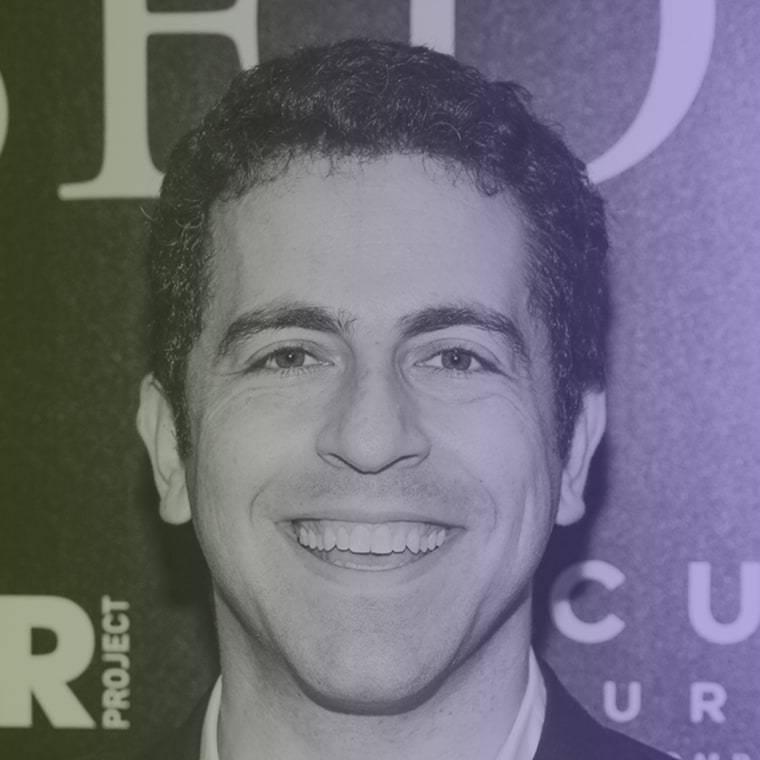 Paley has been running The Trevor Project since 2017. The nonprofit, which was founded in 1998, is the leading national organization providing crisis intervention and suicide prevention services to LGBTQ youth.
"This organization has been doing incredible, lifesaving work every day of its existence for the past 21 years," Paley said. "So that's why I got started as a volunteer, that's why I got more involved and why I love this organization."
During his tenure, Paley has consistently built on the organization's existing tools to further increase its ability to help LGBTQ youth in crisis.
"Our research team has done the analysis and there are more than 1.5 million LGBTQ youth just in the United States who need our services," he said, "And we started to look and say how can we take what we're doing and scale it, so we can make sure that we are serving every single LGBTQ young person who needs our help."
Creating a new tech platform to allow the nonprofit's digital crisis services to be available 24/7 for the first time and adjusting the counselor training model so volunteers can help from across the United States outside of the organization's facilities are some of the changes that have recently been made.
"My experience volunteering informs a lot of how I think about the work that we're doing because to me these are not just abstract numbers," Paley explained. "I had for eight years been talking directly to LGBTQ people in crisis, and I continue to volunteer and take those calls. I just had a shift on Mother's Day."
Not only does the nonprofit provide assistance, but it creates safe spaces for LGBTQ youth to interact. Paley saw the overhaul of their TrevorSpace tool, which now functions as a social media networking site for LGBTQ youth.
"When we have young people who come out on TrevorSpace, other young people join in and say, 'You're amazing, I'm so proud of you. I'm also trans. I'm also bi. Let me tell you what my experience is like,'" he explained, "We make sure that TrevorSpace is a moderated space that is affirming of LGBTQ young people."
TrevorSpace is currently the organization's only international program.
"We see young people from across the world, every continent except for Antarctica, who are joining TrevorSpace and who are getting a really special type of support and community that sometimes they can't get in the places where they live," Paley added.
The Trevor Project's expansion also includes hiring a psychiatrist who serves as its first medical director, a journalist to create content for those who aren't prepared to call The Trevor Project and a director of technology.
"The public health crisis of LGBTQ youth suicide is so complex we need to bring in people from very different backgrounds and disciplines that can bring different perspectives and types of expertise, so that we can really make sure we are meeting our obligation to LGBTQ youth," he said.
Paley began his time at The Trevor Project because he believed in the work and the organization's impact, which continues to be the goal.
"We've been building on that incredible legacy to further accelerate the work to save the lives of even more LGBTQ youth, he explained. "And there is still so much more that we need to do."