Bayard Rustin was an LGBTQ and civil rights activist best known for being a key adviser to Reverend Martin Luther King Jr. Rustin promoted nonviolent resistance and organized the 1963 March on Washington.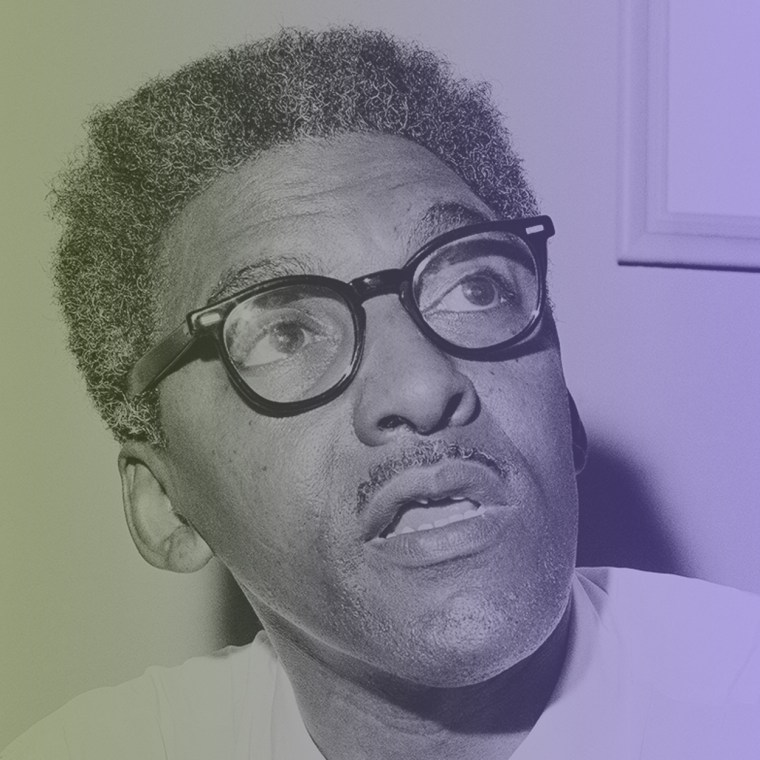 "Martin Luther King would not have been the person that he was without the aid, the tutorage of Bayard Rustin," civil rights leader Ralph Abernathy told NBC News in 1987 following Rustin's death at the age of 77.
In 2013, Rustin was posthumously awarded the Presidential Medal of Freedom, the nation's highest civilian honor, for his tireless work promoting equal rights.
"For decades, this great leader, often at Dr. King's side, was denied his rightful place in history, because he was openly gay," former President Barack Obama said during the medal ceremony. "No medal can change that, but today we honor Bayard Rustin's memory by taking our place in his march toward true equality, no matter who we are or who we love.