Growing up, Bowen Yang was a bit of a "Saturday Night Live" fanatic.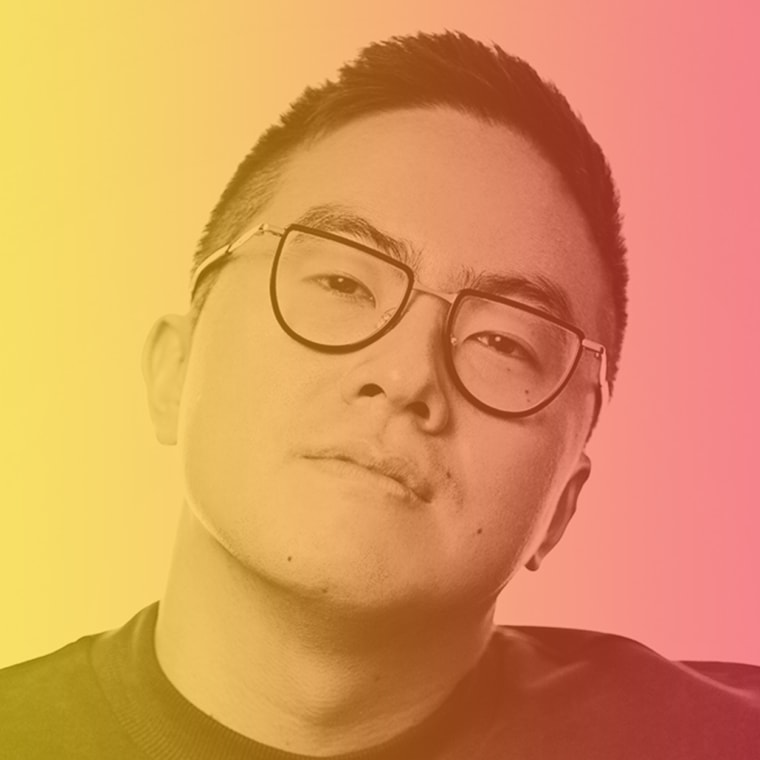 "I was the kid who at 12 years old went to NBC studio tours, and I would just answer all these trivia questions on the tour that the pages would ask about 'SNL'. I was that kid," he told NBC News. "The show was just this incredible fixture in my life that I had to know everything about."
Since then, Yang has spent a lot of time making people laugh. He does hilarious lip-sync videos on Twitter, co-hosts the podcast Las Culturistas and entertains on comedy club stages. But in 2018, Yang returned to the halls of 30 Rock as one of the new writers on NBC's "Saturday Night Live."
The new gig was a huge step in Bowen's career and added a queer person of color to the show's writing staff. Bowen said he always loved "SNL," but he initially had trouble seeing himself on the staff, because he hadn't previously seen many people who looked like him associated with the show. Once he started, however, that perception changed.
"I saw that there were people behind the scenes and working these very, very vital jobs in that system that were Asian," he explained.
During his first season, Yang had a few standout moments. He was in front of the camera playing North Korean leader Kim Jong-un in a sketch with guest host Sandra Oh, and he co-write the now-viral gay porn parody sketch that featured guest host Emma Stone.
"I thought going in that I had to have this very broad, very palatable sensibility that works for everybody," he said, "but then the stuff that I'm the most proud of, and probably even got the most success from, was outwardly an expression of queerness or gayness. That's been a nice surprise."
Prior to "SNL," Yang was probably best known for his podcast, Las Culturistas. With hilarious points of view and a strong bond, Yang and co-host Matt Rogers take listeners on an entertaining journey through pop culture's biggest moments. Through the weekly episodes, live events and social media engagement, the duo has developed a thriving community.
Yang was also one of the writers of the 76th annual Golden Globes in 2019 and has appeared on popular shows including "High Maintenance" and "Broad City." He will soon be seen alongside Awkwafina on a Comedy Central series inspired by the actress' upbringing.
"I'm absolutely looking at my career differently," he explained, "but it's still really important to some sense of connection to where I came from, which is this DIY, queer work ethic and sensibility."