Gilbert Baker is the seamster responsible for creating the most enduring symbol of the LGBTQ rights movement: the rainbow flag.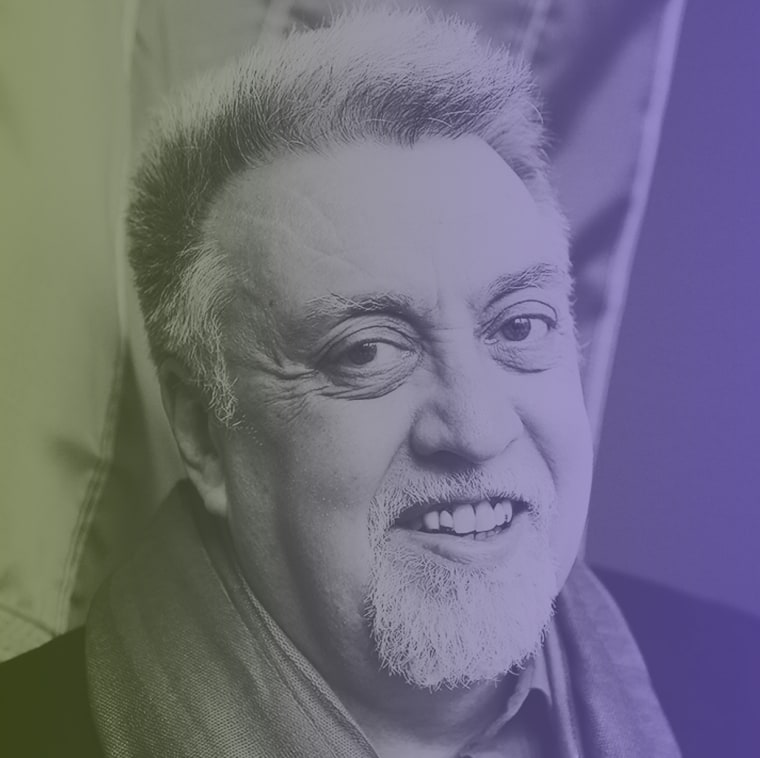 National flags have long represented the extension of government power over a physical area. Baker's LGBTQ pride flag reclaimed that powerful symbol for a social movement that needed to reclaim space.
In the four decades since he first stitched it together, the rainbow flag has come to represent the openness of a place for LGBTQ people. Today, Baker's symbol is everything from a unicode emoji to a sticker seen in the windows of gay-friendly businesses around the globe.
When he died in 2017, Baker's personal website said he made the flags and banners for gay rights and anti-war protests, often at the request of Harvey Milk, who rode under one of Baker's rainbow banners on San Francisco Gay Freedom Day Parade in June 1978 — the same year Gilbert created the flag.