Growing up as a transgender person in South Carolina, Ivy Gibson-Hill, 32, didn't know anyone else who was trans, or have a place to go to meet other trans people.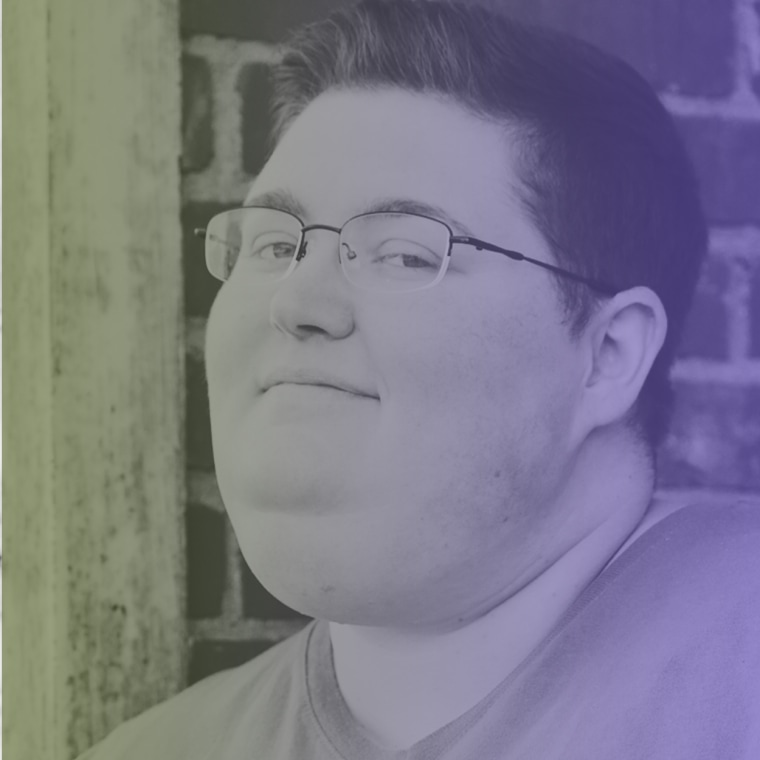 In 2011, Gibson-Hill, who is nonbinary and uses they/them pronouns, founded the South Carolina-based nonprofit Gender Benders, an advocacy organization for trans people in the Southeastern U.S.
In 2013, the organization launched its first summer camp program for trans people of all ages to meet, connect and make friends.
The camp, which began with 20 people in the cramped basement of Gibson-Hill's parents' house with a few borrowed air mattresses, has grown to an annual, four-day gathering at a campground in Georgia that serves hundreds trans people of all ages across the Southeast.
"I'm the most grateful for the magic that they bring to the space," Gibson-Hill said, adding that the space is empowering for trans people, who are used to having to deal with a world that isn't catered to them.
"We get to take you away from all that, and bring you into this little bubble that is built by trans people, for trans people, for four days, and what happens when people feel safe to be vulnerable in that space is just magic," Gibson-Hill explained.
Gibson-Hill is also the community health program director of the LGBTQ advocacy group Campaign for Southern Equality, where they've spent over a decade fighting for trans health care in the South.
Their advice to southern LGBTQ youth who want to make change in their communities is to "keep showing up."
"I had to do this work for free for 10 or 15 years," said Gibson-Hill, "but if this is where your heart is, you continue to show up, say 'yes' to the opportunities that come your way, bring your whole heart to the table, give it everything you got, and things will fall into place."
What is "pride" to you?
"When I think about pride, I think about Stonewall, I think about our collective liberation, I think about how none of us will be free until all of us are free."
This year, we're celebrating Stonewall 50 — the 50th anniversary of the 1969 Stonewall Rebellion. Where would you like to see the LGBTQ community when we're celebrating Stonewall 75?
"I would like to see us have a community that celebrates and looks up to people of all gender identities and expressions living in a movement and community that centers and celebrates people of color, particularly. My dream is that we see a South where every trans person and every gender nonconforming person has access to at least one medical provider who will treat them with dignity and respect in their town. A lot of the people we work with are driving hours to find a doctor who will treat them, taken a whole day off work, these are folks who don't have access to reliable transportation. This is a huge barrier for something as basic as healthcare. So I would love to see that not be a part of the conversation when we talk about this in 25 years."