Like the South, Joshua Burford's knowledge of queer Southern history runs deep.
Burford, 44, is the co-founder of the Invisible Histories Project, a historical archive that has collected a trove of history from LGBTQ Southerners.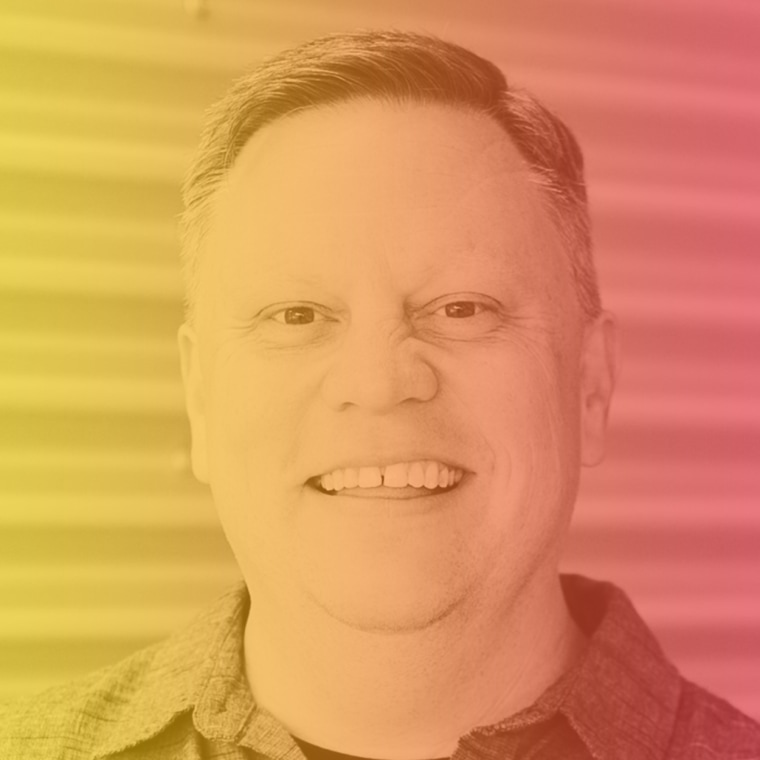 "We want to give Southern queer history back to the queer South, and so we want to be collecting in as many Southern states as we can, we want to preserve as much history as we can, and we want the younger generation that's coming behind us to understand they are part of something much larger than they've ever imagined," Burford told NBC News.
The archive's collections include artifacts from Alabama's first pride march held in 1989, poetry written by a gay Alabaman in the early 1900s, queer bar guides from across the Southeast, and artifacts from the University of Alabama Gay Student Union.
A graduate of the University of Alabama, Burford has traveled to 23 states over the last two years, giving lectures at colleges and universities on the importance of preserving queer history.
Before he began the Invisible Histories Project, Burford spent six years building an LGBTQ archive in Charlotte, North Carolina. The experience inspired him to start the Invisible Histories Project in Birmingham, Alabama.
Burford said the hardest part of his job is convincing LGBTQ Southerners that their history needs to be preserved.
"I think the biggest challenge for me is convincing donors that their materials are important enough to collect. If I had a dollar for every time somebody said, 'Why would anybody want to look at my old letters?' we could fund the project for 100 years," he said.
But many are enthusiastically donating to the collection. Bob Burns, 67, a long-time LGBTQ and AIDS activist who lives in Birmingham, has contributed hundreds of interviews he conducted with Southerners who lived through the HIV epidemic and decades of homophobic-based discrimination.
"The very first person I saw with AIDS was behind a dumpster next to my office," said Burns, an architect. "I realized afterwards most of the people I knew were probably infected, which turned out to be true. We lost about 200 friends."
Burford said the Invisible Histories Project is collecting donations from LGBTQ Southerners in Mississippi and Georgia. He is determined to dispel the myth that the roots of queer history stem only from big coastal cities like New York and San Francisco.
"I'm part of a long, long history of people who resisted, who built local communities, and I'm super proud of that, and I know it's because I'm from the South," Burford said.
What does Pride mean to you?
"To me, pride is the exact opposite of what is the common queer experience for people, that we're supposed to be hidden and sad and broken, and pride is the opposite of that. Pride is the ability to live openly and the way that you choose, so other people can see how proud you are of your identity and your life and the choices you've made. And so for me, pride is the anecdote for what's wrong with our cultural climate at the moment of invisibility. it's important for people to see you living out as queer by your own terms."
This year, we're celebrating Stonewall 50 — the 50th anniversary of the 1969 Stonewall rebellion. Where would you like to see the LGBTQ community when we're celebrating Stonewall 75?
"Twenty-five years from now, what I would like to see is the queer community having an honest conversation about itself within the community. Talking about how transphobia and racism and biphobia are still a problem for queer people, that I would love to see us stop trying to get along with and please people outside of the community so we seem laudable. I would love for us to let that go, and just be actually queer people on our own terms at Stonewall 75."