Kay Tobin Lahusen, 89, has long known that representation matters. In the 1960s, she worked to make lesbian women visible, bringing them out of the shadows — literally.
Lahusen took photos and wrote for the first nationally circulated lesbian publication, The Ladder.
"It was very hard to get people at first to pose for The Ladder, Lahusen told NBC News. " People did not want to be known as gay then."
Most women only wanted their silhouette or a shadow pictured on the publication's cover. But Lahusen, along with her late partner Barbara Gittings, the editor of the magazine, changed that. The two worked to prominently feature lesbian women and make their images seen, providing much needed representation to people around the country. After a couple years, Lahusen had a waiting list of people who wanted their face on the cover.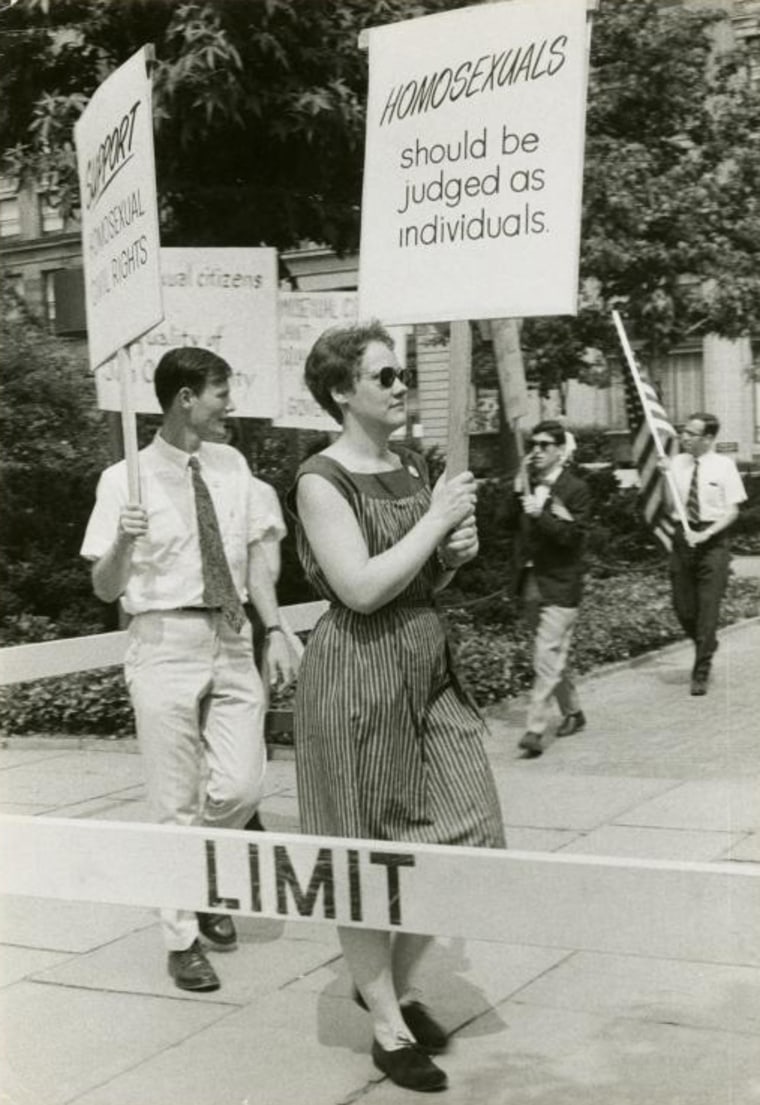 And the same time, Lahusen was an activist in the Daughters of Bilitis, an early 1960s lesbian civil rights organization, fighting for LGBTQ rights a decade before the iconic 1969 Stonewall uprising. Six months after Stonewall, she helped found the Gay Activists Alliance, continuing her work there.
A chronicler of gay life and champion of visibility, her legacy is now memorialized in the archives of the New York Public Library. In addition to living on the library's website, many of her seminal and groundbreaking pictures can be seen in the library's "Love & Resistance: Stonewall 50" exhibit, which will be on display until July 13.