Born in Tulsa, Oklahoma, Phyllis Lyon, together with her long-time partner and wife, Del Martin, helped found one of the first lesbian organizations in the U.S.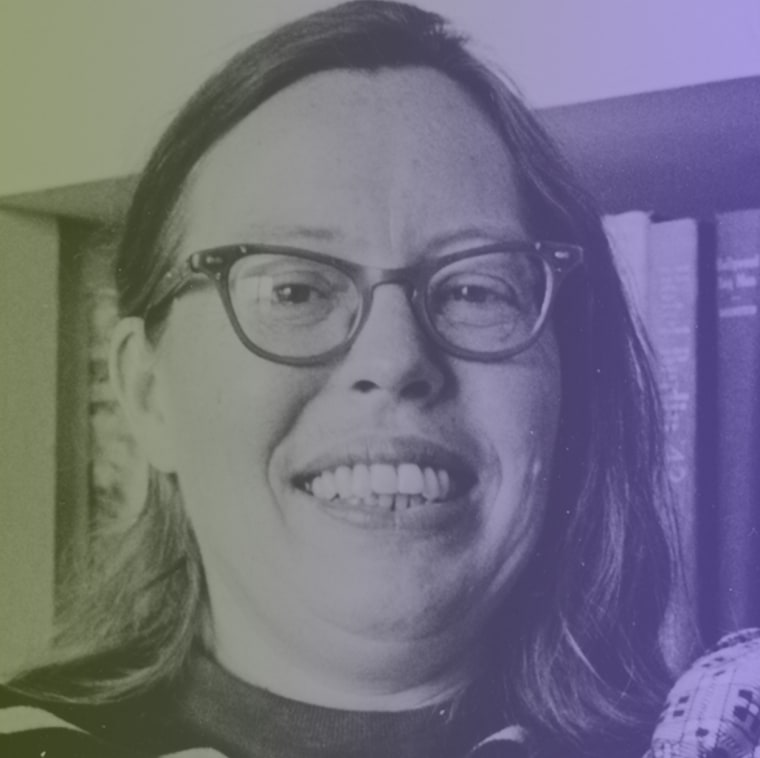 "Daughters of Bilitis were actually started by four lesbian couples," Lillian Faderman, author of "The Gay Revolution," told NBC News. "Most of them dropped out after a while. Del Martin and Phyllis Lyon continued, and they made the Daughters of Bilitis eventually a national organization."
Daughters of Bilitis also published one of the first lesbian publications: The Ladder.
"There was not only national but international circulation," Faderman said. "People in the little towns discovered the magazine and realized that they weren't alone. They weren't the only lesbians in the world."
Lyon and Del Martin got a marriage license in 2004, a marriage that was later voided by the courts. Four years later though, when marriage was made legal again in California, became the first gay couple married in San Francisco.
Lyon, now 94, helped create action and dialogue around LGBTQ issues long before things like LGBTQ workplace protections were even imaginable.