Stacy Lentz will always remember the first time she walked into Henrietta Hudson, a lesbian bar in New York City's West Village neighborhood.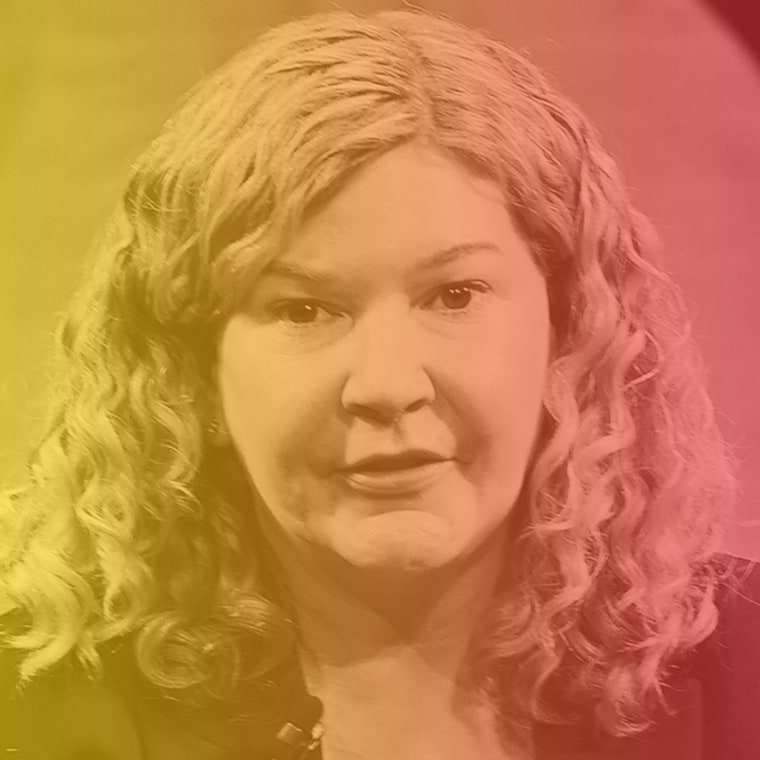 It was 1994. She was 25 years old and "fresh off the boat from a cornfield in Kansas."
"As soon as I walked in there, I was nervous. I was scared," Lentz told NBC News. "My heart was racing. I had no idea that LGBTQ people actually kind of existed in my world."
Lentz felt isolated in Kansas because of her hometown's lack of queer visibility. Yet, Henrietta Hudson offered her a sense of community. She said she images patrons of the Stonewall Inn — the historic bar she has co-owned for the past 12 years — felt this sensation ten-fold five decades ago, around the time of the now-famous 1969 Stonewall uprising.
"I think for people walking into an LGBTQ space, it probably felt like heaven," she said. "It was a place where they could finally be free."
Preserving the LGBTQ community's history while bettering its future is Lentz's priority now. She is not only one of the investors that saved and reopened the Stonewall Inn in 2006 after it briefly closed, but she is also the co-founder of the Stonewall Inn Gives Back Initiative (SIGBI).
The nonprofit promotes equality for the LGBTQ community through educational programming, awareness campaigns, fundraising and collaboration with other advocacy organizations. One of its current projects includes building the first LGBTQ center in Biloxi, Mississippi, where the state's "religious freedom" bill makes it legal for the government and businesses to deny services to same-sex couples.
As a co-owner of the Stonewall Inn, she's been especially privy to the accomplishments the LGBTQ community has achieved in the last several years. When "don't ask, don't tell" was repealed in 2008, she saw soldiers gather around the bar for a drink. When gay marriage was legalized four years later, thousands of people gathered in front of the Stonewall Inn hugging each other and celebrating.
Though June is LGBTQ Pride Month, Lentz said being a part of the iconic New York institution instills her with a sense of pride daily.
"What started here in June 28, 1969 … that struggle's not over," Lentz told NBC News. "And we realize that, so we also try to teach a younger generation about the importance of what happened here and why they have all the rights they have today is because of the Stonewall riots and encourage them to also get involved in their community and continue the struggle."