Venkayla Haynes, 24, is fighting for LGBTQ sexual assault survivors.
After Haynes was sexually assaulted her freshman year of college, she decided to advocate for survivors like herself.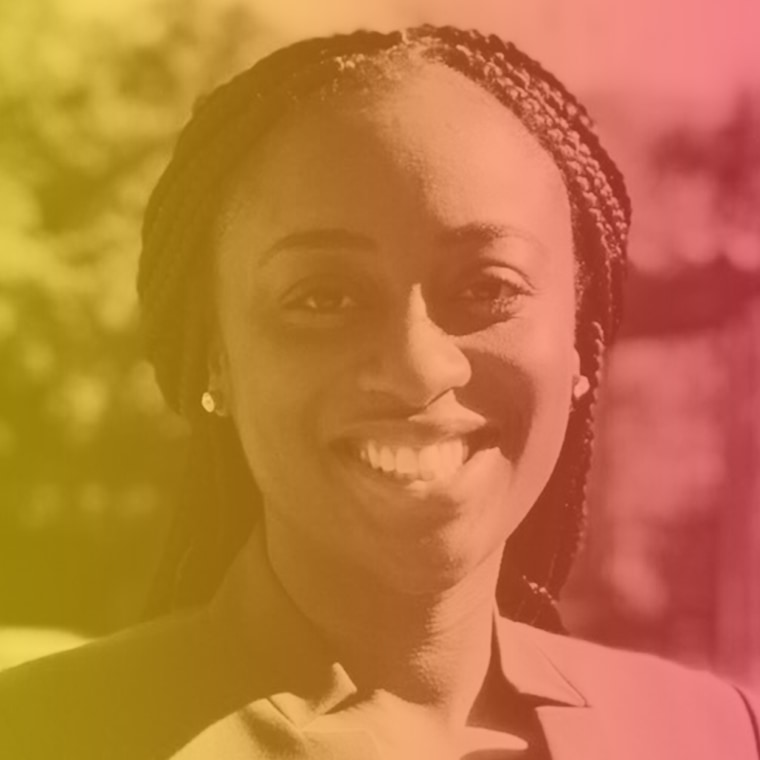 "I wanted to come out about my story and inspire other people and get into this work to help others who are just like me, because I wish I had someone like me when I was going through what I was experiencing," Haynes told NBC News.
Haynes, who lives in Atlanta, has contributed tirelessly to a number of organizations that advocate for sexual assault survivors and prevention, including the Biden Foundation, NOMORE, ItsOnUs and Know Your IX. She's organized events, spoken before audiences, met with college campus officials and educated college students about their rights under Title IX, which protects people from sex discrimination in "education programs or activities that receive federal financial assistance." And she has personally advocated for over 60 sexual assault survivors across the United States, many of them LGBTQ people of color — connecting them with support networks, mental health counseling, housing and financial assistance.
"I try to make sure that I connect them with organizations that focus on them and them only, especially with black folks, disabled folks, undocumented immigrants — all those people that are part of that community, as well," said Haynes.
The advocate, who plans to become a Title IX attorney, said there needs to be more awareness within the #MeToo movement around the experiences of LGBTQ people and people of color, who she said are often left out of the conversation.
"We can't just say 'me too' for one certain group," Haynes said. "We have to listen to everyone."
What does "pride" mean to you?
"I think pride means living freely and unapologetically no matter what society intends to force upon us, especially with societal norms. I also believe that pride is having a sense of self that is rooted in love, community and liberation."
This year, we're celebrating Stonewall 50 — the 50th anniversary of the 1969 Stonewall Rebellion. Where would you like to see the LGBTQ community when we're celebrating Stonewall 75?
"I would like to see this community, my community, living freely, not having to live in fear of violence continually perpetuated, not being judged, not being ostracized, and just being able to be happy, especially with black queer kids. I see stories of them committing suicide — just being in spaces and being in communities that love and nurture them and guide them in the right direction and not letting outside forces deny them of their self worth or their innocence."