A transgender woman who tried to visit her incarcerated brother claims Louisiana prison officers ordered her to remove her underwear and told her she would have to reveal her genitalia before she could leave the facility.
China Nelson, a 48-year-old New Orleans resident, said in a lawsuit filed Tuesday that officers at Louisiana State Penitentiary at Angola insisted on searching her vehicle after she refused to take off her pants and underwear.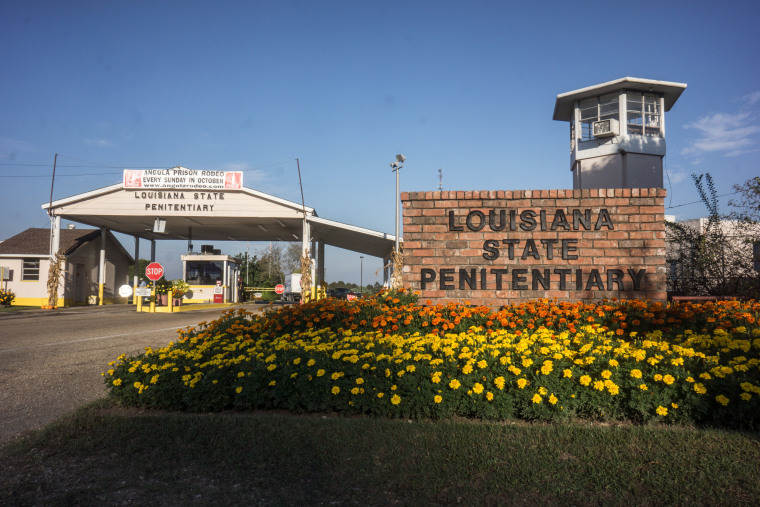 Nelson filed the federal suit against the state Department of Public Safety and Corrections. It accuses several unnamed prison guards of violating her Fourth Amendment rights against unreasonable searches and seizures.
Department of Corrections spokesman Ken Pastorick said the department doesn't comment on pending litigation.
The suit seeks unspecified punitive damages and compensation for Nelson's "emotional distress." It also asks the court for an order barring prison officials from engaging in similar discriminatory conduct.
Nelson's suit says guards stopped her from entering the maximum-security prison last September after a body screening machine detected an "unknown object" in her pants.
"When an unknown guard stated that she saw 'something' in Ms. Nelson's pants, Ms. Nelson acknowledged that she was born a male as indicated on her driver's license in an effort to explain the 'something' the guard stated she saw," the suit says.
One of Nelson's attorneys, Galen Hair, said his client should have been treated the same as any man who is screened for a prison visit.
"Surely, the (prison) is not strip-searching every man who goes through the machine," he added.
Dylan Waguespack, board president of Louisiana Trans Advocates, said mistreatment of transgender inmates is a pervasive problem in the state's prisons and jails. Transgender prisoners are often "housed incorrectly," subjected to dehumanizing conditions and aren't adequately protected from violence from other inmates, he said.
"That's a big concern of ours," Waguespack said. "It is a widespread problem."
After two guards escorted her to a men's restroom and instructed her to remove her pants and underwear, she refused and said she would forego the visit and wait in her vehicle while her mother and a brother visited her other brother, the suit says.
A supervisor and approximately nine other guards insisted on "shaking down" the vehicle and told Nelson that she "would have to reveal her genitalia before being permitted to leave the premises," the suit says. Nelson said she consented to the search of her vehicle but again refused to remove her pants and underwear. Prison officials ultimately canceled the visit by Nelson, her mother and brother.
Nelson had been on the prison's "approved visitor list" for 14 years before the Sept. 10, 2017, visit, and had never been asked to submit to a strip search during many previous visits, according to Hair.
"I think this was a new machine or a new screening process," he said.
In a letter to Nelson last September, a deputy warden informed her that she was suspended from visiting the prison for at least six months. The letter, which was provided to The Associated Press by one of Nelson's lawyers, mentions the "unknown object" seen on the screening machine and said Nelson "refused to be strip searched due to being transgender."
"Security advised you of the shakedown policy and the strip search would be based on your driver's license," the deputy warden wrote.
The letter says Nelson insinuated that officers harassed her because she is transgender.
"Security tried to explain but you continued to interrupt," it adds.
Security officers cancelled their visit after Nelson's brother began recording the encounter at the vehicle and swore at officers, the deputy warden wrote.
Hair said his client "definitely denies the version of the story they sent out" in the letter. Nelson hasn't tried to visit the prison since the day in question, he added.