Eugene H. Peterson, a retired Presbyterian minister and award-winning author, recently expressed his support of same-sex marriage, proclaiming the debate concerning gays and lesbians in the Christian church "might be over."
"I wouldn't have said this 20 years ago, but now I know a lot of people who are gay and lesbian, and they seem to have as good a spiritual life as I do," Peterson said in an interview with Religion News Service. "I think that kind of debate about lesbians and gays might be over."
Now 84-years old, Peterson no longer works as a pastor. However, when asked if he would ever perform a same-sex wedding ceremony had he been working today, he responded, "Yes."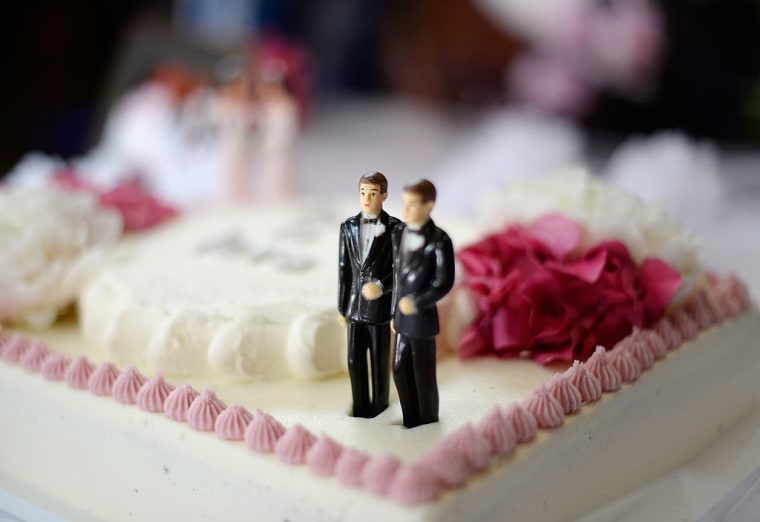 Peterson has written more than 30 books but is recognized most for his contemporary translation of the Bible, "The Message: The Bible in Contemporary Language." Considered a popular and influential figure among Christian leaders and people of faith, his comments generated both applauds and criticism.
"His support for same-sex marriage in the church will have significant ripple effects, and although some who once respected him will now dismiss him, his statement will give others permission to start rethinking their own beliefs about the Bible and same-sex relationships," said Matthew Vines, executive director of The Reformation Project, an organization promoting LGBTQ inclusion in the Christian church.
Related: Supreme Court Agrees to Hear Appeal in Same-Sex Couple Wedding Cake Case
The Human Rights Campaign, the largest LGBTQ advocacy group in the U.S., also applauded Peterson's comments.
"Even after the Supreme Court's historic decision on marriage equality, our communities and country continue their journey toward embracing and affirming all families," said Mary Beth Maxwell, HRC's Senior Vice President for Programs, Research and Training. "Reverend Peterson's personal declaration of support for marriage equality reflects the growing number of both congregants and clergy members who recognize the equal dignity of all love, and LGBTQ people as integral members of our faith communities."
Others, however, were not pleased with Peterson's change of heart on LGBTQ issues.
"He says that he's known some nice gay people, therefore he now discards the moral consensus of the entire 2,000-year history of the Christian church," wrote Denny Burk, professor of Biblical Studies at Boyce College, on his personal blog. "This is not pastoral wisdom. It's folly of the first order."
Justin Lee, a committed evangelical and author of "Torn: Rescuing the Gospel From the Gays-vs.-Christians Debate," who is also gay, dismissed criticism against Peterson as failing to recognize an interpretation of the Bible with LGBTQ people in mind.
"Critics often assume, when they hear that a Christian leader has shifted his or her position, that they must have given in to some kind of outside pressure and moved away from Scripture," Lee said. "But in my experience, Christians' views are shifting precisely because they're going back to read the Bible in the context of LGBT Christians' real-life stories."
Peterson sent out a tweet Tuesday alluding to potential criticism.