Meghan Duggan, captain of Team USA's Olympic gold-winning women's hockey team, married her longtime rival, Gillian Apps, a three-time Olympic champion and former forward for Team Canada.
The women were wed this weekend on a farm in Pownal, Maine, with fellow hockey Olympians Kacey Bellamy, Brianna Decker and Erica Lawler serving as bridesmaids, according to TeamUSA.org.
Duggan, 31, and Apps, 35, played against each other at both the Vancouver Winter Olympics in 2010 and the Sochi Games in 2014. The Canadian team won both matches.
The U.S.-Canada hockey rivalry runs deep. The neighboring countries have competed against each other in the final game of the Ice Hockey Women's World Championship since the competition's debut in 1990. The U.S. won the last four championship games.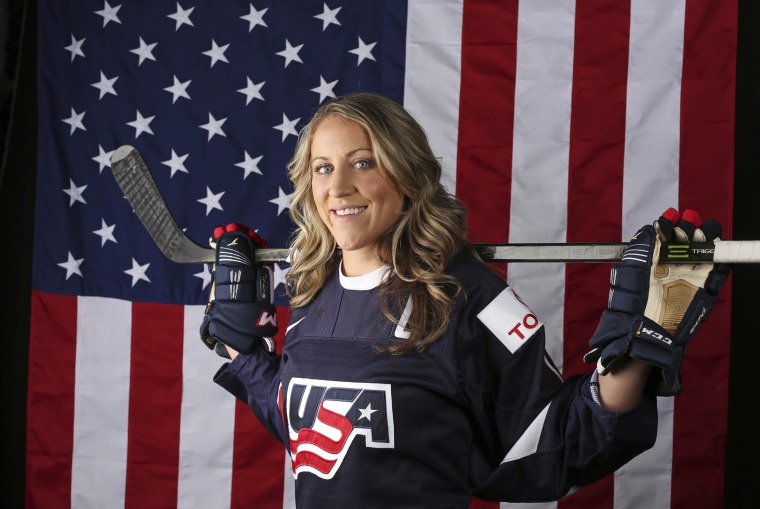 At the most recent Olympic Games in PyeongChang, Duggan led Team USA to victory over Canada, giving the U.S. its first Olympic gold medal in women's hockey in 20 years. Duggan also helped Team USA score silver in both Vancouver and Sochi.
Apps, who is the granddaughter of Toronto Maple Leafs Hall-of-Famer Syl Apps and daughter of NHL player Syl Apps Jr., played for Team Canada for three Olympic Winter Games before retiring in 2015.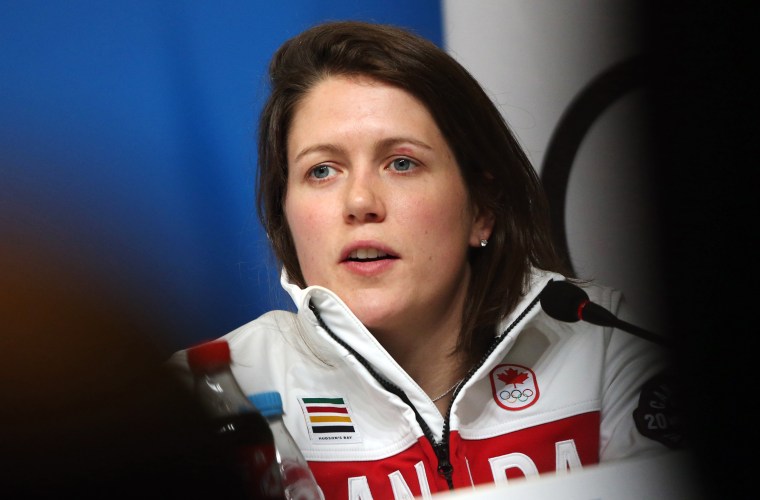 Together, the newlyweds have four Olympic gold medals and 10 world titles.
Currently, Duggan is listed as a member of the National Women's Hockey League's Boston Pride team, and Apps, according to her LinkedIn page, is an MBA student at Dartmouth's Tuck School of Business.
While Duggan and Apps have increased visibility for lesbian couples in professional sports, they are not the first women's hockey love story.
Team Canada's Caroline Ouellette and Team USA's Julie Chu — both former captains of their countries' national hockey teams — began dating in 2005 and welcomed their first child in November 2017. Chu is also the first Asian-American to play for Team USA's women's ice hockey team.
At least one fan is hoping to see these hockey romances on the big screen one day.
"These USA-Canada hockey romances are so incredibly romantic and so narratively rich," fan Laura Bram commented via Facebook on Team USA's wedding announcement. "I want a movie inspired by this!"