Two rainbow flags were set ablaze outside a New York City LGBTQ bar just as Pride Month festivities were set to get underway, police told NBC New York.
It happened just after midnight Friday on the eve of June's Pride Month, which started Saturday, police said. The venue, Alibi Lounge in Harlem, bills itself as the only black-owned LGBTQ lounge in the city.
Owner Alexi Minko said he stomped the flags with his feet as pouring rain helped douse the fires. No one was injured.
Community members held a rally Saturday afternoon to support the bar, he said.
"Our neighbors have expressed their indignation, their support, Minko said. "The gay community is behind us."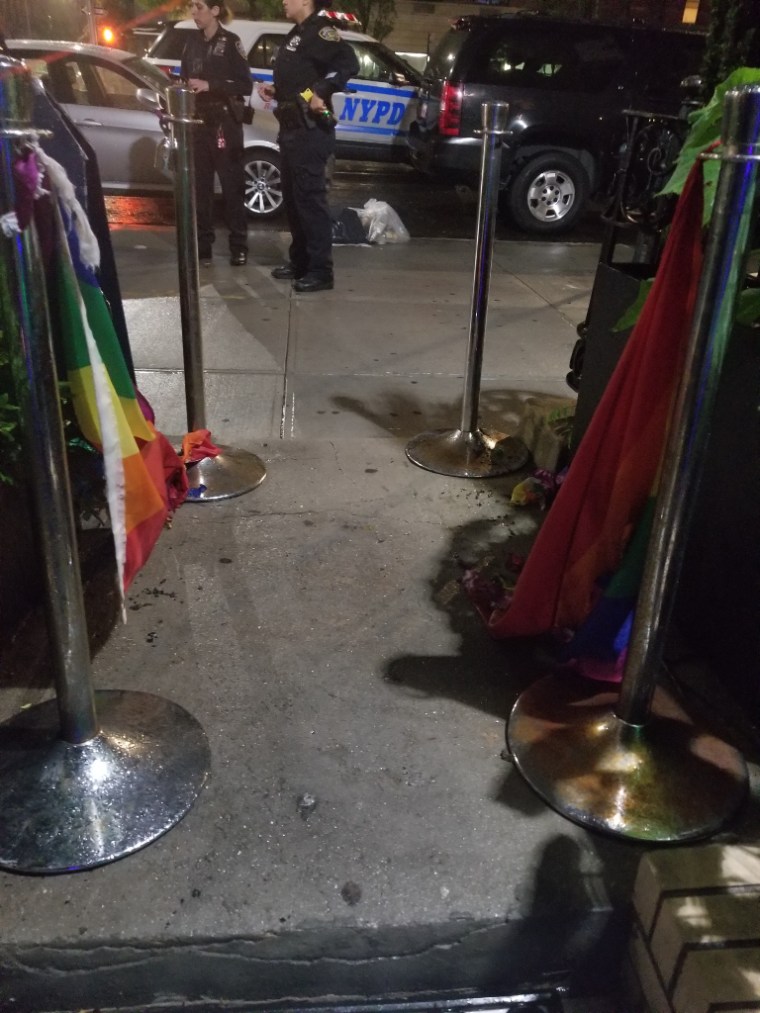 Gov. Andrew Cuomo tweeted, "I am disgusted by the burning of a Pride flag outside an LGBTQ bar in Harlem early yesterday morning."
He said he directed the state police Hate Crimes Task Force to provide local investigators with any resources they may need to get to the bottom of the incident.
"This was a despicable and cowardly act made worse by the fact that it happened on the eve of Pride month," Cuomo said in a statement that accompanied his tweet.
"There is no place for hate in New York and those responsible for this repugnant behavior must be held accountable," he said.
Owner Minko said security video shows a man crouching as he torches the flags. Minko believes the suspect used an accelerant because the flags were burning amid a downpour.
Minko said police need the burned flags for evidence, and he hoped to have replacements up Monday.
"Bigger, brighter, bolder flags," he said.