Rappers Young Thug and Boosie BadAzz misgendered Dwyane Wade's 12-year-old trans daughter, Zaya, in separate statements online.
"All I wanna say to dwade son is: 'GOD DON'T MAKE MISTAKES,'" read a tweet from Young Thug's account Wednesday. "But hey live your true self."
The since-deleted tweet was followed by one saying: "You're gods best Creation."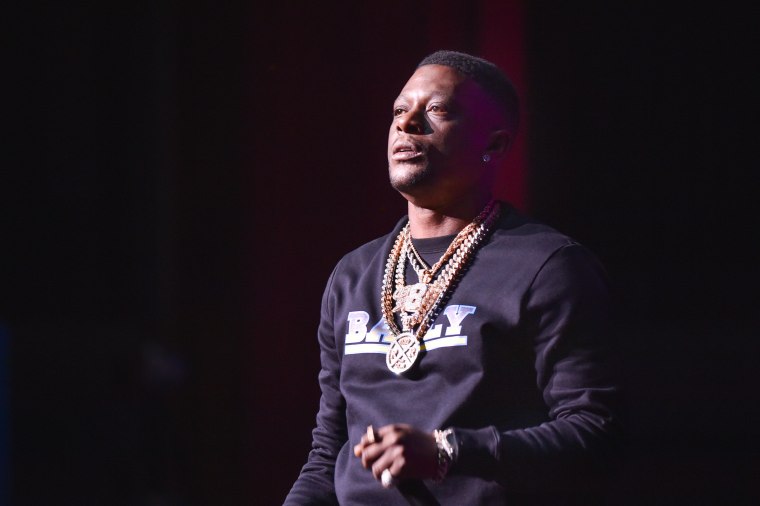 Boosie BadAzz meanwhile misgendered Zaya in an expletive-laden Instagram video Tuesday in which he said that Wade "had gone too far" and should not refer to Zaya as a girl.
"At 12 they don't even know what they next meal gon' be. They don't have sh-- figured out yet," he said. "He might meet a woman at 16 and fall in love with her."
Their statements came on the heels of Wade's telling Robin Roberts during an appearance on "Good Morning America" that Zaya knew at age 3 that she was transgender.
"Zaya started doing more research. She was the one that sat down with us as a family and said, 'Hey, I don't think I'm gay.' And she went down the list and said, you know, this is how I identify myself, this is my gender identity. I identify myself as a young lady. I think I'm a straight trans, because I still like boys,'" Wade said in the interview that aired Tuesday. "So it was a process for us to sit down with our daughter and find out who she is and what she likes and not put something on her because as parents, we put our hopes and we put our fears on our kids. And with Zaya, we decided to listen to her and she's leading us along this journey."
A recent clip of Wade's recalling on "The Ellen DeGeneres Show" the moment Zaya came out as transgender to him and his wife, actress Gabrielle Union, went viral.
The retired NBA star said in both recent TV appearances that he and Union have tried to educate themselves about the LGBTQ community so that they can be supportive parents.
"We're just trying to figure out as much information as we can to make sure that we give our child the best opportunity to be, you know, her best self," Wade told DeGeneres.
The responses to his appearance on "The Ellen DeGeneres Show" were mostly positive, with Wade and Union getting praised for their candor.
Union responded to one such note of praise by saying in a tweet: "This has been a journey. We're still humbly learning but we decided quickly w/ our family that we wouldn't be led by fear. We refuse to sacrifice the freedom to live authentically becuz we are afraid of what ppl might say. U have the ability to learn & evolve. Try that sh--."