Jean Wyllys was born in Bahia in the northeastern part of Brazil into what he describes as extreme poverty.
"Not only a place where people used to have very [little], but actually a place where many of those who used to be my friends really had terrible lives," Wyllys told NBC News. He said that for many of the people around him, hunger was a daily occurrence.
It was because of this environment that a young Wyllys dedicated himself to his studies, deciding early on that education was the key to pulling himself out of the poverty he was born into. His dedication paid off, and as an adult Wyllys was able to build a career for himself as a writer and professor.
Wyllys first entered Brazil's national spotlight as the first openly gay contestant on Big Brother Brasil — the popular reality television show where strangers live in a house together under 24-hour surveillance, competing with one another to avoid elimination.
Wyllys ultimately won the competition, which helped start a national discussion on the prevalence of homophobia experienced both on the show and off screen.
"It [was] a surprise that homophobia … became the theme of the most popular TV show of the country," Wyllys said. "When I was there what happened [to me] was … the same [thing] that happens everyday with [LGBTQ people] in Brazil. They made fun of my queer style of talking. I was sent week after week to elimination by my adversaries while they clearly expressed their prejudices on screen."
The exposure from the show helped raise Wyllys's national profile, and eventually led to him entering the political arena. In 2010, Wyllys was elected to the National Congress of Brazil, where he continues to serve as a member of Parliament. As an openly gay elected official in a country that still suffers from systematic homophobia, Wyllys has become one of the most visible LGBTQ faces in the country — as well as one of Brazil's biggest defenders of LGBTQ rights.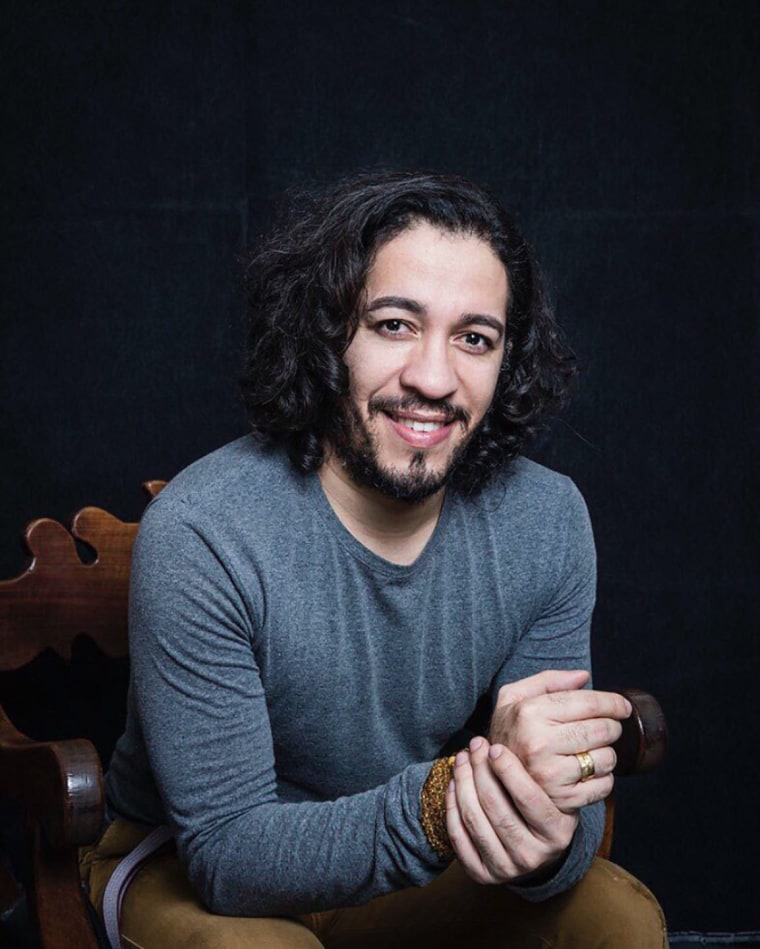 "I've been insisting the LGBTQ movement should have a positive agenda. I mean not only defending matters against violence, which, yes, is always present in the LGBTQ community, but also mainly [working for an] extension of rights," Wyllys explained.
"The major problem the LGBTQ community faces now in Brazil is the united [efforts] of three historically neoconservative [groups]," Wyllys added. "Religious fundamentalists, ex-military and security professionals, and rural [representatives]. These [groups] all agreed to back each other's agenda, and together they have been able to change laws."
Indeed, many advocates in Brazil believe the rights of the lesbian, gay, bisexual, transgender and queer community are being attacked — especially after two high-profile decisions last month that brought LGBTQ community members out to the streets in protest.
In one decision made by the courts in September, a judge ruled homosexuality could be considered a disease, reversing a 1999 provision made by Brazil's Federal Council of Psychology prohibiting such a diagnosis. As a result of the ruling, sexual-orientation "conversion therapy" was again allowed in the country.
"We didn't expect that after [all the] years the United Nation declared [homosexuality] wasn't a disease that any judge would still consider this to be possible. I was surprised," Wyllys said of the ruling.
Earlier in the same month, a queer art show was shut down in the city of Pôrto Alegre after pressure and protests from conservative groups led the show's sponsors to close it down.
"It was a huge signal of the moment we are facing now," Wyllys said of the art show's closing. "Small but well financed groups of extreme right-wing [advocates] operate on social media to create purposely what I call a 'moral terror' that [pushes on] the government its agenda, [which] is also extremely radical on cutting social rights."
Wyllys said these challenges are examples of why advocates and legislators need to continually fight for the protection and extension of LGBTQ rights in the country.
One focus Wyllys currently has is legislation for same-sex marriage, which although allowed in Brazil due to a 2013 court decision, is not protected by any specific laws. Also of importance to Wyllys is legislation he helped introduce called Law João Nery, which would allow those who are transgender in the country to choose their own gender and name on legal documents. It would also allow treatments related to transitioning to be performed within the public health system.
Lirous K'yo Fonseca Avila, president of transgender advocacy organization Associação em Defesa dos Direitos Humanos, applauded the legislation, calling its passage "important" for the trans community.
"For the sake of human dignity, in addition to being able to sign [one's] identity, [a person] may be [allowed] to occupy spaces that are [currently] denied to us, such as the right to go to school, the right to work in the formal labor market, with recognized labor rights and access to health [care]," Avila told NBC News.
Mariano Ruiz, a board member for International Day Against Homophobia, Transphobia and Biphobia, applauded Wyllys' visibility and spoke to the importance of having elected officials like Wyllys continue to be a voice for LGBTQ communities throughout Latin America.
"Despite being one of the regions that has advanced the recognition of rights in recent years, [Latin America] remains one of the regions with more violence and discrimination, particularly towards trans people," Ruiz said. "Openly LGBTQ politicians can speak first-person in Parliament and help put issues on the agenda. It is important for LGBTQ people to speak for ourselves."