This week saw two major developments in federal anti-discrimination law as it relates to LGBTQ workers and religious freedom. On Wednesday, the 6th U.S. Circuit Court of Appeals found that a transgender employee, who was fired after coming out to her boss, was unlawfully discriminated against. That same day, Lambda Legal filed an appeal in the 8th U.S. Circuit Court of Appeals on behalf of a man whose employment offer was rescinded when his prospective employer learned of his sexual orientation.
While the 6th Circuit is not the first appeals court to find Title VII of the 1964 Civil Rights Act prohibits workplace discrimination based on a person's gender identity or sexual orientation, it is the first to assert that there is no freedom-of-religion exemption to Title VII.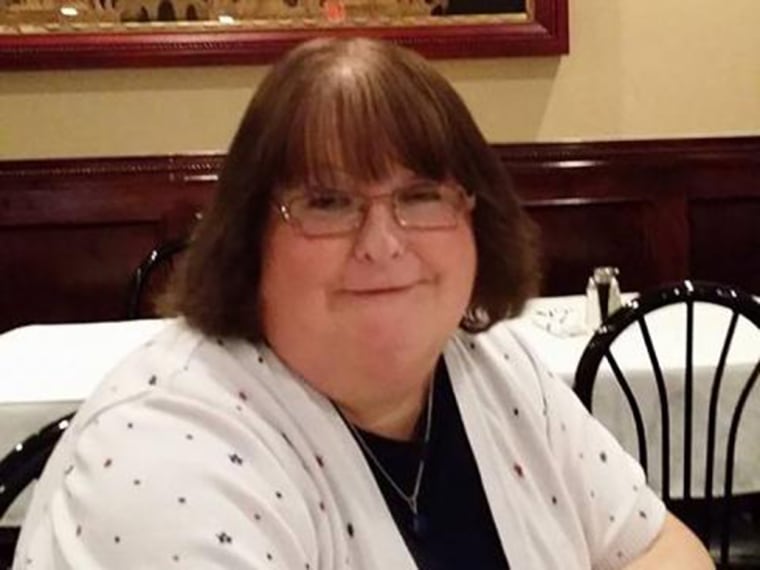 In a 3-0 decision, the court sided with the Equal Employment Opportunity Commission [EEOC] and transgender employee Aimee Stephens, who was fired from a Detroit funeral home after she informed her employer that she was transgender and beginning her transition. The court ruled that Title VII protects trans workers and that an employer's religious beliefs cannot be used to justify discrimination.
"Discrimination against employees, either because of their failure to conform to sex stereotypes or their transgender and transitioning status, is illegal under Title VII," Circuit Judge Karen Nelson Moore wrote for the court. "The unrefuted facts show that the Funeral Home fired Stephens because she refused to abide by her employer's stereotypical conception of her sex."
Moore added that requiring the business owner, Thomas Rost, "to comply with Title VII's proscriptions on discrimination does not substantially burden his religious practice."
The decision overturns a lower court ruling that held employing Stephens would subject Rost to "a substantial burden" on his ability to conduct business in accordance with his "sincerely held religious beliefs."
ACLU attorney John Knight, who argued the case, called the decision "an exciting and important victory for transgender people and allied communities across the country."
"In too many workplaces around the country, coming out as trans is a fireable offense, as our client Aimee Stephens personally experienced. But this ruling affirms that that is illegal, setting an important precedent confirming that transgender people are protected by Title VII of the Civil Rights Act," Knight said in a statement. "It also ensures that employers will not be able to use their religious beliefs against trans employees, ruling that there is no 'right to discriminate' in the workplace."
Stephens said she was "thrilled with the court's decision," noting she "pursued this case because no one should be fired from their job just for being who they are."
The same day the 6th Circuit ruled in favor of Stephens and the EEOC, Lambda Legal filed an appeal in the 8th Circuit on behalf of health care salesman Mark Horton, whose offer of employment at Midwest Geriatric Management (MGM) in Missouri was rescinded when his prospective employer learned of Horton's sexual orientation. Omar Gonzalez-Pagan, a staff attorney at Lambda Legal, said the owners of MGM rescinded the offer because they believed Horton's sexual orientation did not conform to their faith.
"Midwest Geriatric Management basically ended my career," Horton said in a statement. "I left my previous job to accept a great offer at MGM, a position that I had been recruited for. When MGM rescinded the offer, suddenly I was jobless. I am still trying to put the pieces back together. Being able to be open and bring my whole self to my work has been an asset, and I have the track record to prove it."
This is the fourth appeal Lambda Legal has brought before the courts on behalf of lesbian, gay and bisexual workers regarding Title VII, two of which resulted in wins for the gay and lesbian plaintiffs.
In February, the 2nd Circuit found in favor of the estate of Donald Zarda, a skydiving instructor who had been fired after disclosing his sexual orientation to a client (the Department of Justice, however, submitted a friend-of-the-court brief in the case arguing for a limited interpretation of Title VII that would not encompass sexual orientation). Last year, the 7th Circuit, in a groundbreaking decision, found Title VII's protections to extend to Kimberly Hively, who was also fired because of her sexual orientation.
"We have the wind at our backs," Gonzalez-Pagan said. "We understand that courts are grappling with the theories we have put before them." Gonzalez-Pagan said he expects a number of friend-of-the-court briefs to be filed next week in support of Horton.
With respect to potential opposition from the government, Gonzalez-Pagan said, "We'll see what happens."
"[The Department of Justice] has been rebuffed at every turn with how to apply anti-discrimination law," he said. "I think their political agenda has clouded their legal judgment and that is what has been demonstrated by these cases."