The remains of missing transgender teen Nikki Kuhnhausen have been found in Washington and a man has been arrested and charged with her murder, police said.
The Vancouver Police Department said David Bogdanov, 25, was arrested Tuesday. Kuhnhausen last spoke to her family on June 5.
Detectives accessed Kuhnhausen's Snapchat account and found that she had been communicating with Bogdanov in the early morning hours of June 6 and that he had picked her up in his car, according to police.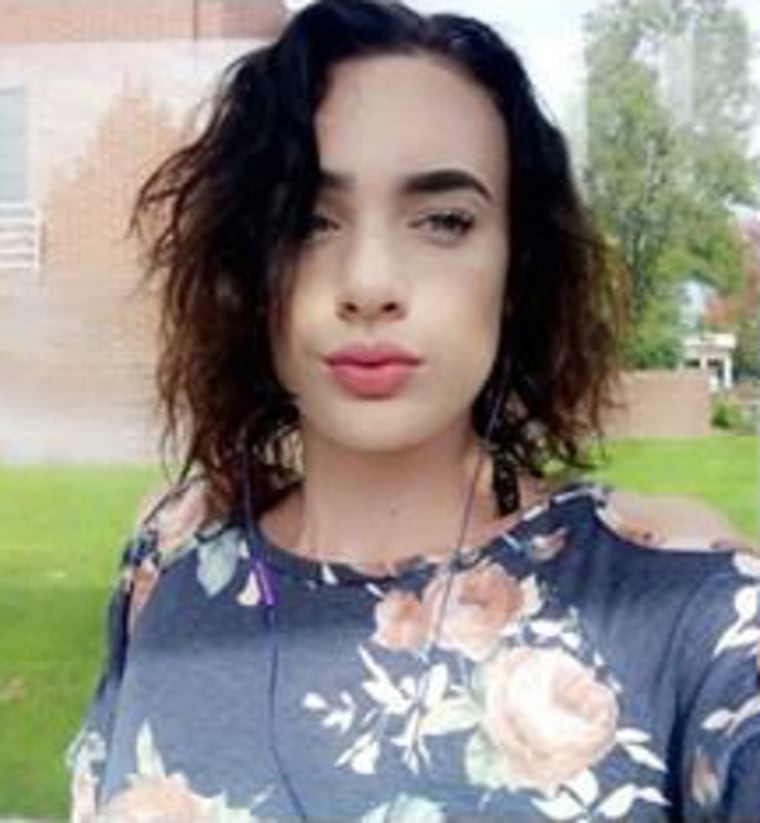 On Oct. 2, Bogdanov was interviewed by police and said the two were together on June 6 and that Kuhnhausen told him she was biologically male. In a statement to police, Bogdanov said that made him "really, really uncomfortable" and disturbed him and that he asked Kuhnhausen to get out of his car and she walked away. Police believe he became enraged after learning Kuhnhausen was transgender.
Shortly thereafter, an analysis of Bogdanov's cellphone showed the phone at a variety of locations, including an area in east Clark County near Larch Mountain in the early morning hours of June 6, police said.
More information came in that showed inconsistencies in Bogdanov's statement and on Dec. 7, someone found a human skull in the woods around Larch Mountain, which is about 25 miles from Vancouver, police said. The Clark County Sheriff's Office responded and through an extensive two-day search, found other human remains and evidence.
Forensic analysis confirmed that the remains belonged to Kuhnhausen, Vancouver Lt. police Tom Ryan said at a news conference Wednesday.
Detectives attempted to do a second interview with Bogdanov on Tuesday but he declined to give any further statements, at which point he was arrested for second degree murder, Ryan said. Bogdanov is being held at Clark County Jail.
Medical examiners have not yet released Kuhnhausen's cause of death.
A friend of Kuhnhausen told NBC News affiliate KGW in Portland, Oregon: "She was so bright. Everything was a smile, even if she was just coming up to you, she would be smiling. She was always happy. She was a good person. She never did no harm to anybody."
Kuhnhausen is at least the 24th known transgender or gender nonconforming person killed in the United States this year, according to the Human Rights Campaign advocacy group.
According to the group, transgender people are protected against housing and employment discrimination in Washington but the state does not have a law that prohibits bias rage or so-called "panic" defenses for criminal acts.
"These victims are not just numbers or headlines," the group said in a statement. "They were real people worthy of dignity and respect, of life and love."