A new report on the experiences of Latino/a transgender people in the U.S. found health disparities and patterns of discrimination against the community.
The report, released Tuesday by the National Center for Transgender Equality (NCTE) in coordination with the TransLatin@ Coalition, builds on NCTE's 2015 U.S. Transgender Survey (USTS), the largest survey of transgender people in the nation. The survey found mistreatment of transgender Americans, particularly of transgender people of color.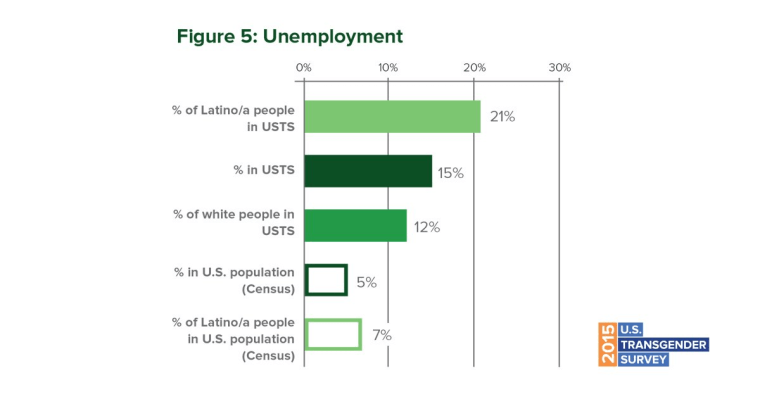 "The full report of the U.S. Transgender Survey showed us some incredibly important data that supplemented information we already had about the experiences of transgender people in the United States," NCTE Executive Director Mara Keisling said in a statement sent to NBC News. "Now, this report will allow advocates to do similar work that is targeted specifically at improving the lives of Latino/a transgender people."
According to the results, 21 percent of the survey's Latino/a transgender respondents were unemployed, more than three times the national unemployment rate (5 percent), and 43 percent said they were living in poverty. More than 30 percent of respondents said they had experienced homelessness in the past due to their transgender identity, and 45 percent said they experienced serious psychological distress in the month before taking the survey.
"Having specific information about trans Latin@s in the United States is one of the most important elements for us to be validated," TransLatin@ Coalition President Bamby Salcedo said in a statement. "This report will provide people the opportunity to better understand our needs so that policymakers can ensure that those needs are met."
The report also observed the relationship between the transgender Latino/a community and law enforcement. Nearly 60 percent of respondents said they would feel somewhat or very uncomfortable asking the police for help, compared to 53 percent of white transgender respondents.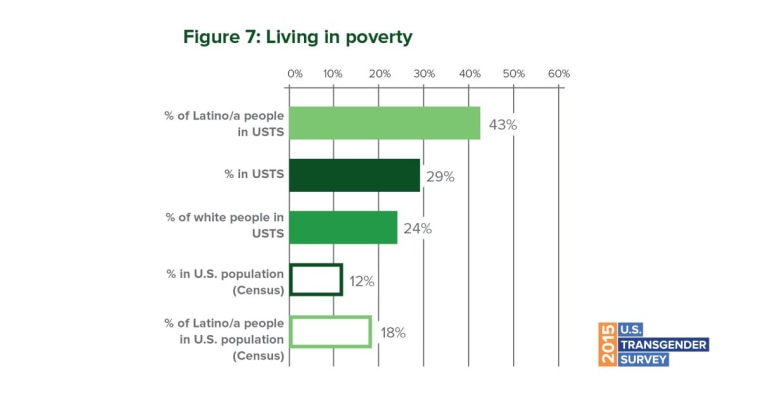 Latino/a respondents also cited health care as an area where they encountered disparities in treatment. Thirty-two percent said they had at least one negative experience with a health care provider in the past year and related the experience to their identity as a trans person.
"This information will support our collective work to create the changes that need to happen for our community to be in a better place within our society," Salcedo said of the findings.