More than six months after dismissing Richard Simmons' defamation lawsuit against the National Enquirer and Radar Online, which ran articles alleging that Simmons had undergone sex reassignment surgery, a judge ordered the fitness guru to pay nearly $130,000 in attorneys' fees to the media outlets and their publisher, American Media, according to court documents.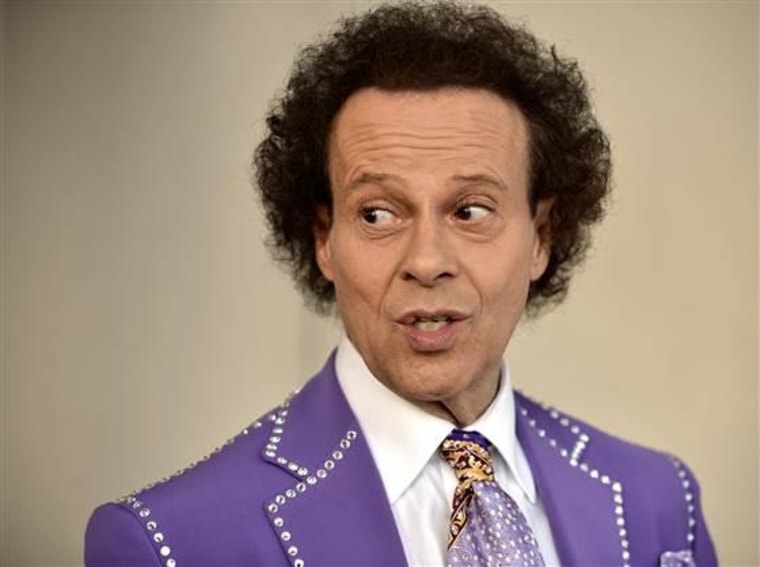 Los Angeles Superior Court Judge Gregory Keosian issued his ruling on Friday. The defendants had filed a motion in January seeking $220,000, which Simmons' lawyers criticized as a "billing fiesta."
Simmons sued the media outlets in May 2017 after they ran articles claiming he is transgender. A June 2016 cover of the National Enquirer, for example, read: "Richard Simmons: He's Now a Woman." In his lawsuit, Simmons claimed the outlets published the stories with "calculated malice."
"This case is about a particularly egregious and hurtful campaign of defamations and privacy invasions, falsely asserting that Mr. Simmons is transitioning from a male to a female, including 'shocking sex surgery,' breast implants, hormone treatments and consultations on medical castrations," Simmons' lawsuit stated.
While the National Enquirer stated on its website that its reporting on Simmons was based on "credible sources," Simmons, in his lawsuit, alleged that a former assistant, whom he said has "blackmailed, extorted and stalked" him, was responsible for the false claims.
In his tentative ruling, issued in August 2017, Keosian stated that being misidentified as transgender does not inherently expose someone to "hatred, contempt, ridicule or obloquy," and therefore does not rise to the level of defamation.
"While, as a practical matter, the characteristic may be held in contempt by a portion of the population, the court will not validate those prejudices by legally recognizing them," Keosian ruled.
Simmons is appealing Keosian's dismissal.
The attorneys for Simmons and the defendants did not immediately respond to requests for comment.