Lissette Gutierrez did not want to part with the 72-foot-tall, 12-ton Norway spruce in front of her house in upstate New York, but her wife, Shirley Figueroa, convinced her to do so.
"After we bought the house, the previous owner told us, 'Hey, by the way, the tree in the yard? Rockefeller Center has been scouting it,'" Figueroa told NBC New York. "I didn't believe it. Until they came knocking on the door."
Now, the tree that once towered over the couple's home, is wrapped in five miles of multicolored LED lights and topped with a star made of 3 million Swarovski crystals. From its perch in Midtown Manhattan, the glistening Christmas attraction is expected to draw hundreds of thousands of tourists and New Yorkers alike.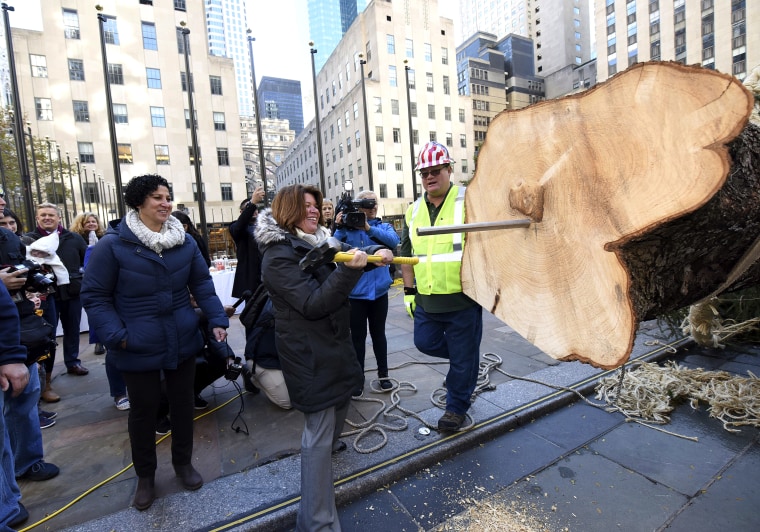 "It's going to be really amazing to be down there and know that the tree came from our yard," Figueroa said, adding that she and her wife affectionately named the tree "Shelby."
The tradition of the famous New York holiday tree began in 1931 after workers building Rockefeller Center pooled their money during the Great Depression to have it placed there. However, Shelby is historic — she's the first Rockefeller Center tree ever donated by either a same-sex or Latinx couple.
After the Christmas season is over and Shelby is removed from Rockefeller Center, the tree's work is not complete. Like her past three predecessors, Shelby will be donated to Habitat for Humanity, her mahogany lumber used to build homes for those in need.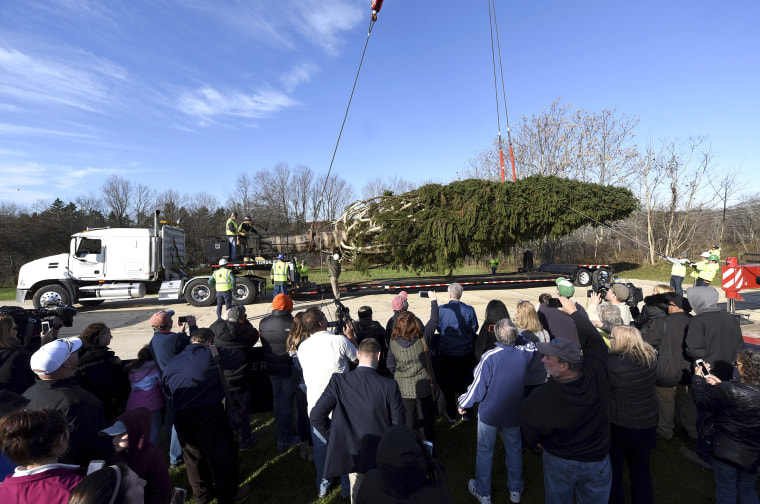 As for Gutierrez and Figueroa, parting with their Norway spruce has been bittersweet. While the couple is excited to have their tree so prominently featured during the holiday season, they grew attached to Shelby. Growing up in the Bronx, Figueroa said she lived far from any tangible signs of greenery — so having Shelby was special. The couple, however, plans to replace their prize spruce.
"I believe if you take something down, you gotta put something back," Figueroa said. "We're definitely going to plant ... a few more trees, because she took up a lot of space."