Dozens of Romanian rights groups jointly asked parliament on Wednesday to reject a proposed referendum to restrict the constitutional definition of family which would effectively rule out the possibility of legalizing same-sex marriage.
Their grouping, Respect, says an initiative by the Coalition for the Family -- also a civil society group -- will push the European Union state onto a populist, authoritarian track leading to an erosion of democratic rights and liberties.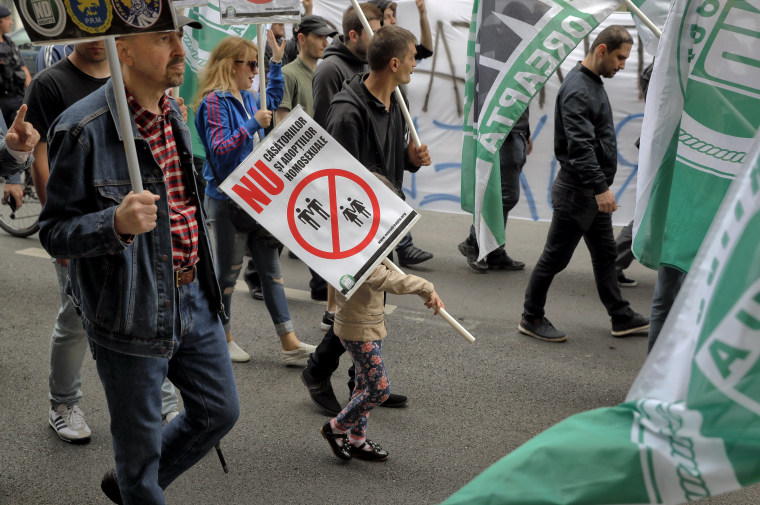 The Coalition also supports canceling subsidies for contraception and elective abortion, forcing parents of minors to have counseling if they want to divorce, and lowering some taxes for married couples.
"Unfortunately, two democratic instruments, the (civil society) legal initiative and the referendum, have been perverted to serve the agenda of pressure groups," Respect said in a statement.
"Romania is at a turning point and risks joining an authoritarian path unless we act to respect all citizens' fundamental rights."
The plan for a referendum came about after the Coalition collected 3 million signatures last year in favor of changing the constitutional definition of marriage as a union strictly between a man and a woman from the existing "spouses".
Under Romanian law, the constitution can be changed after a proposal by the president, the government, a quarter of all lawmakers or at least 500,000 citizens. Parliament must approve any revision, which must then pass a nationwide referendum.
The Coalition's proposal has already cleared the senate with an overwhelming majority.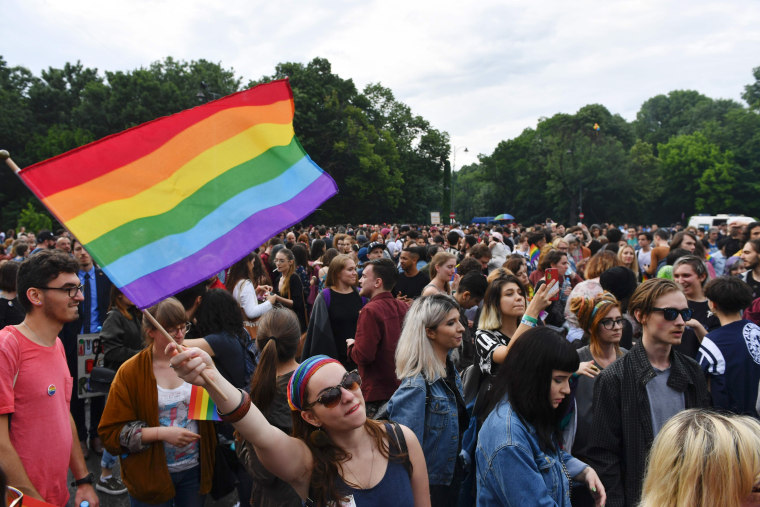 Few politicians openly support same-sex marriage or even civil partnerships in the socially conservative eastern European nation of 20 million, where the Orthodox Church holds considerable sway.
"Romania's parliament is nearing a decision without having organized real debate, without an in-depth analysis, not taking into account European norms and values or the real needs of the Romanian society," Respect said.
"We appeal to political decision makers and responsible institutions to protect democracy."
The Coalition has accused media of discriminatory coverage, saying its own rhetoric was tolerant and geared to preserving marriage between men and women as a universal role model.