/ Source: Associated Press
LOS ANGELES — A deafening, auto-tuned voice screeches "Gentlemen, start your engines," while a lipstick, a rearview mirror and a crown speed by illuminated in pink and blue hues. Just as the intensity becomes all too much, it abruptly stops. Suddenly, a blonde beauty arrives carrying a racing flag in each hand. The voice now has a face, and the screech turns soothing, aspirational even, "May the best woman win."
This dazzling intro signals just one thing: "RuPaul's Drag Race" is on.
The reality TV competition's color and energy are hard to ignore and impossible to forget. It's why "Drag Race" in its ninth season is nominated for seven Emmy Awards, including best reality competition. It's the most nominations for a show that was once a DIY favorite on a little-known network, but is now competing against heavyweights "Top Chef" and "Project Runway."
RuPaul kicked off the show's breakthrough year last September, winning his first Emmy in the best reality show host category. He's up for the award again in a few weeks.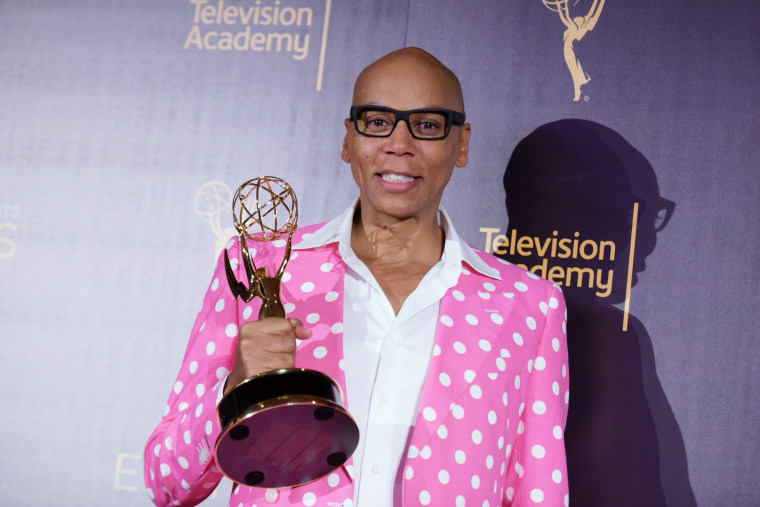 This year's batch of Emmy nods is the latest success for the show, which follows drag artists with vibrant personalities, heart-wrenching backstories and witty retorts competing to become "America's Next Drag Superstar." Since March, "Drag Race" received a highly-coveted "SNL" parody, found a bigger stage on VH1 and garnered its best ratings yet.
The impact is apparent in the LGBTQ community. During the season, gay bars in West Hollywood are packed at 8 p.m. sharp on Fridays for "Drag Race" viewing parties, often hosted by past contestants. Kelsey Jacobsen is a devoted fan who routinely attends viewings at Micky's West Hollywood. Like many fans at gay bars and nightclubs throughout the country, Jacobsen comes for the sense of community.
"It's one of the biggest gay, iconic things of our generation," Jacobsen said. "RuPaul has done so much to move the gay movement forward."
He's also become a springboard for drag queens' careers. Past contestants have hosted their own TV comedy specials, sold out international tours and released albums. Viceland announced last week it will air a talk show by "Drag Race" alums Trixie Mattel and Katya Zamolodchikova.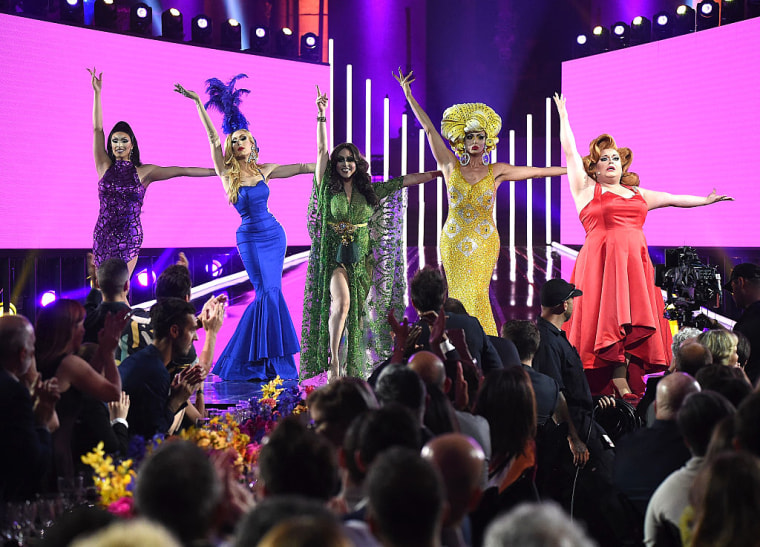 Yet for all the cultural fanfare, RuPaul said in a recent interview that "Drag Race" has never tried to effect change or impart knowledge.
"Our goal is first and foremost to do a show that celebrates drag," he said.
Politics and history are inherent to telling drag artists' stories, often ones of courage and learning how to shine in darkness, he said.
However, not everyone is on board with the stories being told. Drag performer Landon Cider doesn't see her community of drag kings on screen. She said that's problematic as the show champions LGBTQ "herstory."
RELATED: Performer Uses Drag to 'Give Back' to LGBTQ Community
"When you tell people, 'This is our herstory,' how about you really talk about the biological her as well and not just the male version of her, which is another iteration of sexism," Cider said.
Cider is "Drag Race"-adjacent, often performing alongside former contestants and occasionally appearing in online videos for the show's production company World of Wonder. However, she's never been on "Drag Race," despite having applied three times. No drag king has ever been a contestant.
"Drag Race" executive producer Randy Barbato said the show's casting comes down to talent and authenticity.
"The crack cocaine of 'RuPaul's Drag Race' is the heart of these contestants connecting with these people," Barbato said.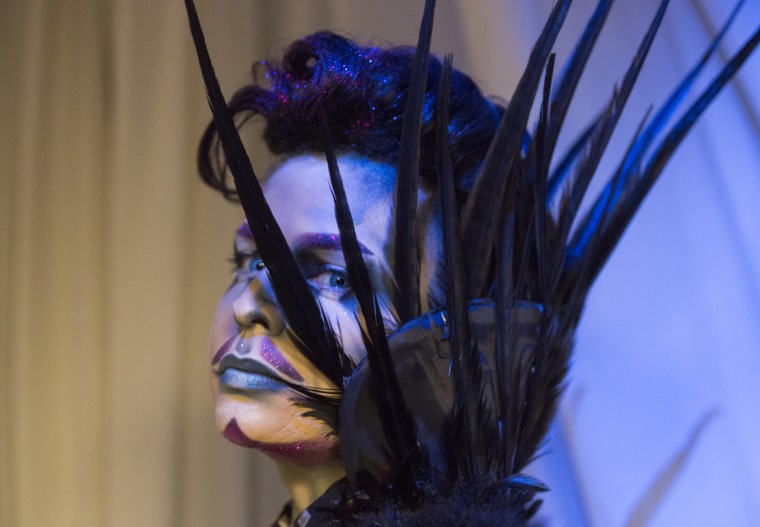 Cider said talent is why she thought she'd never been cast. Then she read a 2016 interview in "The Advocate" in which RuPaul said drag queens and drag kings just don't mix.
"To say that made me feel like you just divided us more instead of unifying our community that we have worked together so many years," Cider said of RuPaul's comments.
RuPaul maintains there's an important distinction between drag queens and kings.
"Drag is very nuanced in its expression of rebellion against the male-dominated culture," he said. "For boys to denounce masculinity is a true act of rebellion."
When explaining the show's intentions, RuPaul often references the 1970s sitcom "Good Times." Criticism about the show's stereotypical depiction of black families led to the equally influential spinoff, "The Jeffersons."
"Our show is not meant to be representing everybody," RuPaul said. "'Good Times' is not meant to represent all black people."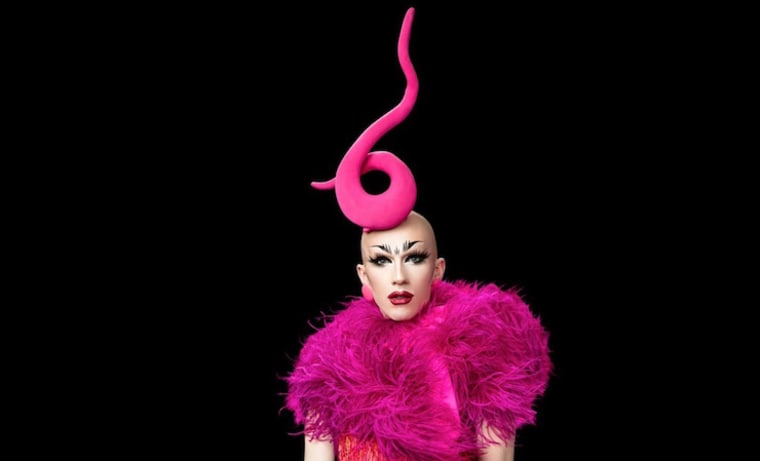 Season nine winner and LGBTQ activist Sasha Velour said it's not fair to expect the show to embody an activist agenda. He called it an introductory course to the art form, not a historical document.
"'Drag Race' shows people exceeding because of their weirdness, their difference, their queerness or their giant wigs, grotesque makeup and over-the-top fashions," he said.
Controversies about representation aren't new for "Drag Race." The show faced backlash in 2014 for a mini-challenge titled "Female or She-male."
Model and former contestant Carmen Carrera criticized the segment as transphobic at the time. She competed in the third season as male, subsequently coming out as a transgender woman after taping the season.
She's happy the show removed the controversial language and began embracing transgender contestants. Season nine runner-up Peppermint is the show's first openly transgender contestant.
"Drag has always been an open space where anyone within the LGBT community can express their creativity," Carrera said. "That's the way it should remain."
Fenton Bailey, one of the show's executive producers who runs World of Wonder with Barbato, said it was important for "Drag Race" to address changes in language and sensitivities. He noted the illusion of drag is pointed and serious.
RELATED: New Addition to World's Largest Drag Queen Gathering: A Kid Zone
"There's a misapprehension because it's a wig and heels that there's no gravitas or intent behind it," Bailey said.
Fashion and pop culture bloggers Tom Fitzgerald and Lorenzo Marquez, affectionately known as Tom and Lorenzo, have diligently covered "Drag Race" since its 2009 debut. They've seen the show go from an underground favorite to having a beloved fandom of teenage girls who mull over everything from rumored casts to contestants' politics on social media.
Fitzgerald credited much of the host's success to RuPaul's 30-plus years as a celebrity. He remembers watching RuPaul with Kurt Cobain at the 1993 MTV Video Music Awards, captivated by his stature.
"The gay community politically, culturally has almost never had a singular voice leading it," he said. "It's probably a good thing that we have this 7-foot black man as the voice of the LGBT community right now."
As for RuPaul, he doesn't want to be the leader, instead suggesting individuals should look to themselves for a hero.
"Our goal solely is to have fun and celebrate drag," he said. "What happens after that, it ain't none of my damn business."