Scarlett Johansson is once again at the center of a casting controversy.
Johansson, who raised ire last year for playing a character originally written as Japanese, faced a new round of criticism this week amid reports that she would portray a real-life transgender man in an upcoming film.
The movie, "Rub & Tug," is a crime drama based on the life of Dante "Tex" Gill, a trans man who police said operated a string of Pittsburgh massage parlors in the 1970s and 1980s that served as fronts for brothels.
The casting news provoked outrage on social media. LGBTQ activists and transgender performers were among the most vocal, expressing frustration that they seemed to be locked out of consideration for such roles.
"I wouldn't be as upset if I was getting in the same rooms as Jennifer Lawrence and Scarlett for cis[gender] roles, but we know that's not the case," transgender actress Trace Lysette tweeted. The term "cisgender" refers to people whose gender identity matches the sex they were assigned at birth.
"And not only do you play us and steal our narrative and our opportunity but you pat yourselves on the back with trophies and accolades for mimicking what we have lived," Lysette, who has a recurring role on the Amazon series "Transparent," said in a subsequent tweet.
"I'm so done," she wrote, adding the state of affairs is "so twisted."
Johansson's representatives did not immediately respond to a request for comment from NBC News. But in a statement to the website Bustle, the actress said via a representative: "Tell them that they can be directed to Jeffrey Tambor, Jared Leto, and Felicity Huffman's reps for comment."
That statement — itself the subject of controversy on social media, where it was widely seen as dismissive of concerns about "Rub & Tug" — referred to cisgender Hollywood stars who have earned critical acclaim for playing transgender characters.
Tambor won two Emmys for playing a trans woman on "Transparent." Leto took home an Academy Award for playing a trans woman in the 2013 movie "Dallas Buyers Club." Huffman got an Oscar nomination for playing a trans woman in the 2005 movie "Transamerica."
And yet Tambor, for one, has called on the entertainment industry to give more on-screen opportunities to transgender performers. (He left "Transparent" last year after Lysette and Van Barnes, a trans woman who was once Tambor's assistant, publicly accused him of sexual harassment.)
"Please give transgender talent a chance, give them auditions, give them their story," Tambor said in his Emmy acceptance speech in 2016. "I would not be unhappy were I the last cisgender male to play a female transgender [person] on television."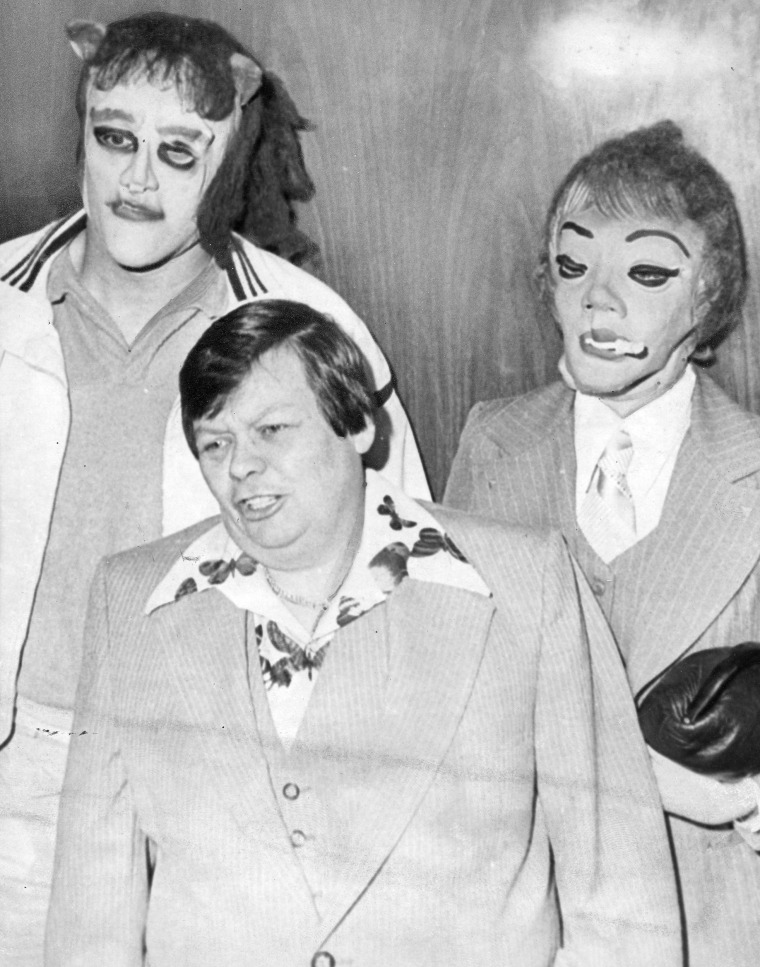 The firestorm around Johansson has also put fresh scrutiny on a 2003 obituary about Gill, published in the Pittsburgh Post-Gazette, that some contemporary readers saw as transphobic.
The obituary, referring to Gill with "she/her" pronouns, noted that Gill "was always 'the woman who prefers to be known as a man,' or some variation of that description, and she sure looked and acted the part."
It also states that Gill "may even have undergone the initial stages of a sex change that made her appear masculine."
"Rub & Tug" is set to be helmed by Rupert Sanders, who also directed the 2017 adaptation of the Japanese manga franchise "Ghost in the Shell." In that movie, a commercial disappointment that drew accusations of "whitewashing," Johansson played a cyborg whose name in the original comics is Major Motoko Kusanagi.