In what is thought to be a world first, Scotland has approved a plan to mandate an LGBTQ-inclusive education at all public schools across the country.
The Scottish Government announced on Thursday that it had accepted all 33 recommendations put forth by the LGBTI Inclusive Education Working Group to implement a curriculum that will teach students of different age groups lessons about lesbian, gay, bisexual, transgender and intersex equality, inclusion and history.
Some of the themes that will be incorporated into the curriculum will include "LGBTI terminology and identities; tackling homophobia, biphobia and transphobia; prejudice in relation to the LGBTI community; and promoting awareness of the history of LGBTI equalities and movements," according to a statement issued by the Scottish Government.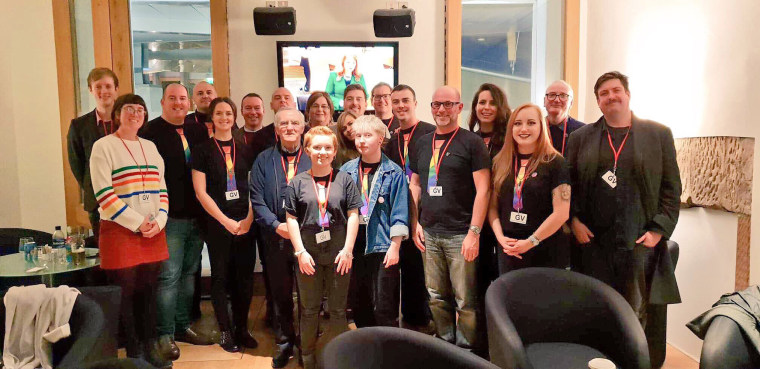 A 2017 survey by LGBT Youth Scotland found that 71 percent of LGBTQ young people in the country said they experienced bullying in school due to their sexual orientation or gender identity, and 94 percent of those who experienced bullying said it had negatively affected their education.
"The recommendations I have accepted will not only improve the learning experience of our LGBTI young people, they will also support all learners to celebrate their differences, promote understanding and encourage inclusion," Deputy First Minister John Swinney said.
Scottish organization Time for Inclusive Education (TIE), a member of the LGBTI Inclusive Education Working Group, has been lobbying for the change since 2015. TIE issued a statement on Thursday hailing the decision as a "monumental victory" and a "historic moment for our country."
Jordan Daly, the co-founder of TIE, said his experience of being gay in school inspired him to begin his grassroots campaign for change.
"I learned a lot about the Civil Rights Movement, Martin Luther King Jr. and the women's movement for suffrage, but I never learned anything about LGBT history or people like Harvey Milk and Marsha P. Johnson," Daly told NBC News. "It was always kind of excluded from our own educational experience."
Daly added that he hopes the LGBTQ curriculum will empower young people by inspiring confidence and giving them role models to look up to.
"It's all geared toward helping LGBT young people and making sure they know they are part of a diverse and wonderful community of people," he explained.
The initiative comes 18 years after Scottish Parliament repealed Section 28, a controversial law that prohibited "promoting homosexuality by teaching or by publishing material."
"We've dismantled the destructive legacy of Section 28, and we've finally got a strong national package to bring forward an LGBT-inclusive education in all public schools without any exception," Daly said.
TIE, alongside other members of the LGBTI Inclusive Education Working Group, will now begin designing the inclusive curriculum, which they hope to have fully implemented nationwide by May 2021.