Democratic lawmakers reintroduced a bill on Tuesday that would ban conversion therapy nationwide, a controversial practice that seeks to change a person's sexual orientation or gender identity. The practice is currently banned in six states and in the District of Columbia.
The Therapeutic Fraud Prevention Act, filed by Senators Patty Murray of Washington and Corey Booker of New Jersey, constitutes a renewed effort from Congressional Democrats to ban conversion therapy after a Republican majority let the bill die without a hearing last year.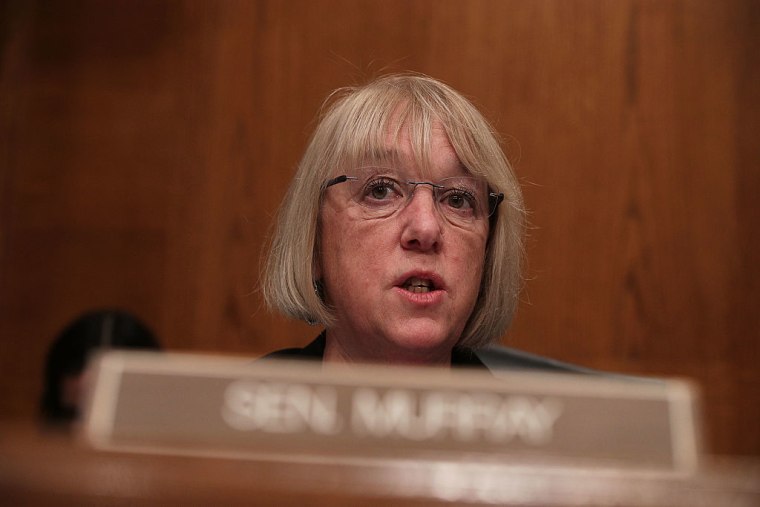 In a released statement, Sen. Murray cited fresh fears under the Trump administration as a reason for reintroducing the legislation.
"On this and so many other issues impacting the LGBTQ community, the Trump Administration has laid out a hateful, damaging agenda to undo hard-won progress, divide our communities, and hurt our friends, neighbors and family members just because of who they are or who they love," Murray said.
"So-called 'conversion therapy' isn't therapy at all," Sen. Booker said in a statement. "It's a tortuous, fraudulent practice that has been repeatedly condemned by medical professionals and has no place in our country."
Related: LGBTQ Activist Fights to End Conversion Therapy
Before President Donald Trump took office, delegates at the Republican National Convention endorsed language in the official Party platform that seemed to support conversion therapy.
"We support the right of parents to determine the proper medical treatment and therapy for their minor children," the official 2016 Republican Platform reads.
However, in an interview with the Associated Press last July, Reince Priebus, then the chairman of the Republican National Committee, disagreed with this interpretation. When asked whether the GOP supports "conversion therapy," he told the AP, "It's not in the platform."
It is worth noting, however, that among the Therapeutic Fraud Prevention Act's 23 co-sponsors in the Senate, not one is a Republican.