As the frontman of Christian rock band Everyday Sunday, Trey Pearson's usual gig was performing on stages across the country. But after his tour was canceled, he started driving for Uber to make some extra money.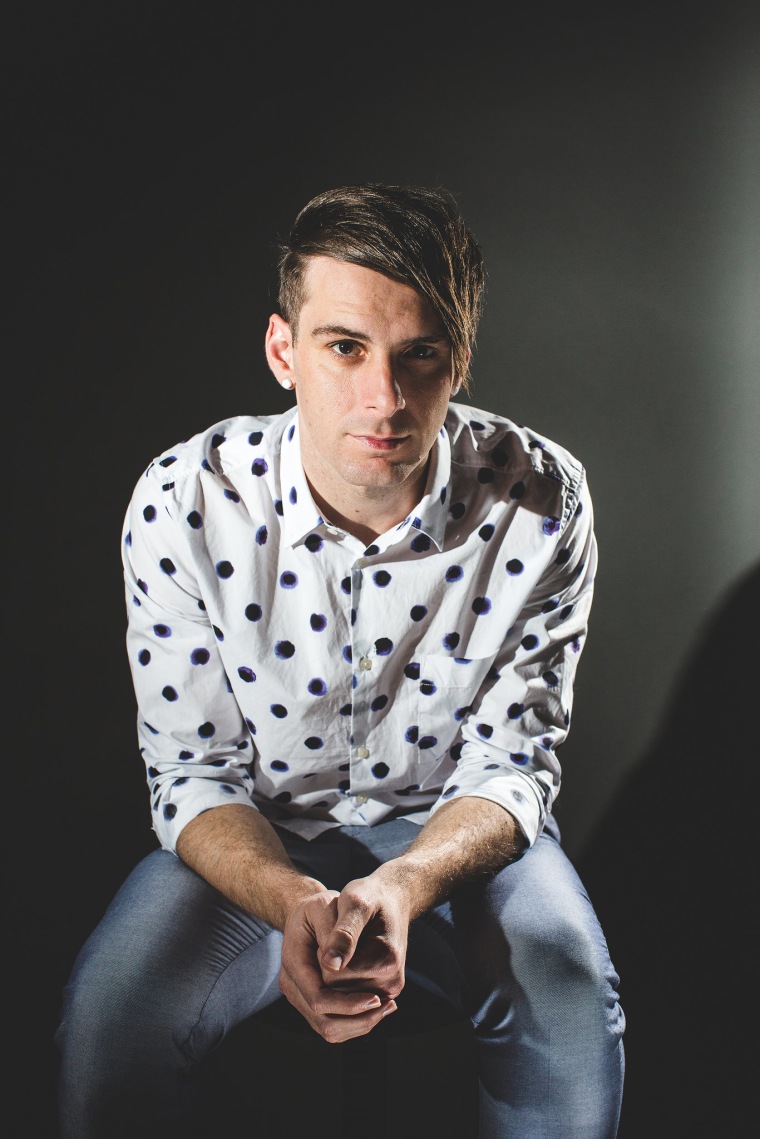 "I found it was therapeutic to talk to strangers," he told NBC OUT. And Pearson had something he wanted to share: He had been struggling with his sexuality for years.
While he didn't feel ready to come out to the world just yet, Pearson did find himself telling a passenger in the backseat of his car one day.
It turned out the passenger was Travis Hoewischer, editor-in-chief of (614) Magazine in Columbus, Ohio, and he wanted to help Pearson tell his story.
Although hesitant at first, Pearson thought about all the people who might be going through the very same journey.
"I just thought if this could help somebody out, then it's absolutely, like everything in me wants to tell my truth, my experience, and what caused me to get to where I'm at."
The support Pearson said he received after penning an open letter to his fans and appearing on the cover of (614) Magazine has amazed him. Actors and musicians, including Jeffrey Reddick, Ethan Luck, and Daniel Franzese, took to Twitter to applaud his courage.
"It feels so good to know that I have nothing to hide, that I have been set free," said Pearson, who will headline the Columbus Pride Festival on June 17 with his band, Everyday Sunday.
Growing up in an extremely conservative Christian household, Pearson was told "sexual orientation was a matter of choice." He said it's a narrative that needs to change.
"Just like the church had to go deeper to come to a place where they were able to stand up for women's rights, where they were able to stand up against slavery, we need, as a church, to stand up for the rights of gay people and for the acceptance and affirmation that they are loved by God," he added.
Pearson said he rejects the notion that he should be lonely or not fall in love just because he's "not straight."
"That's insane and against everything that I believe the scriptures stand for."
Pearson said his ex-wife, Lauren, to whom he was married for more than seven years, has been incredibly supportive. Despite working through her own feelings, she was able to tell him she loved and was proud of him. He said his parents, even in their confusion, have also expressed their unconditional love and a desire to understand.
Even though he knows there's bound to be nasty comments on social media, for the most part he has seen the response on Facebook and Twitter as positive.
"There are millions of people standing by your side that love you, that affirm you, that know it's right and know that it's going to be okay."