Jose Munoz, 27, said he still gets chills when he thinks about that day. It was five years ago. He was working at a well-known chain restaurant in Madison, Wisconsin, when he called for someone in the kitchen to bring in more soup. A 40-year-old man came, and Munoz watched as the man opened a bag of soup with a plastic cutter. The man then situated himself behind Munoz, who was at the register, and, Munoz said, slowly ran the cutter down his back.
"When he was touching me," Munoz said, "I remember thinking, 'Is this really happening?'"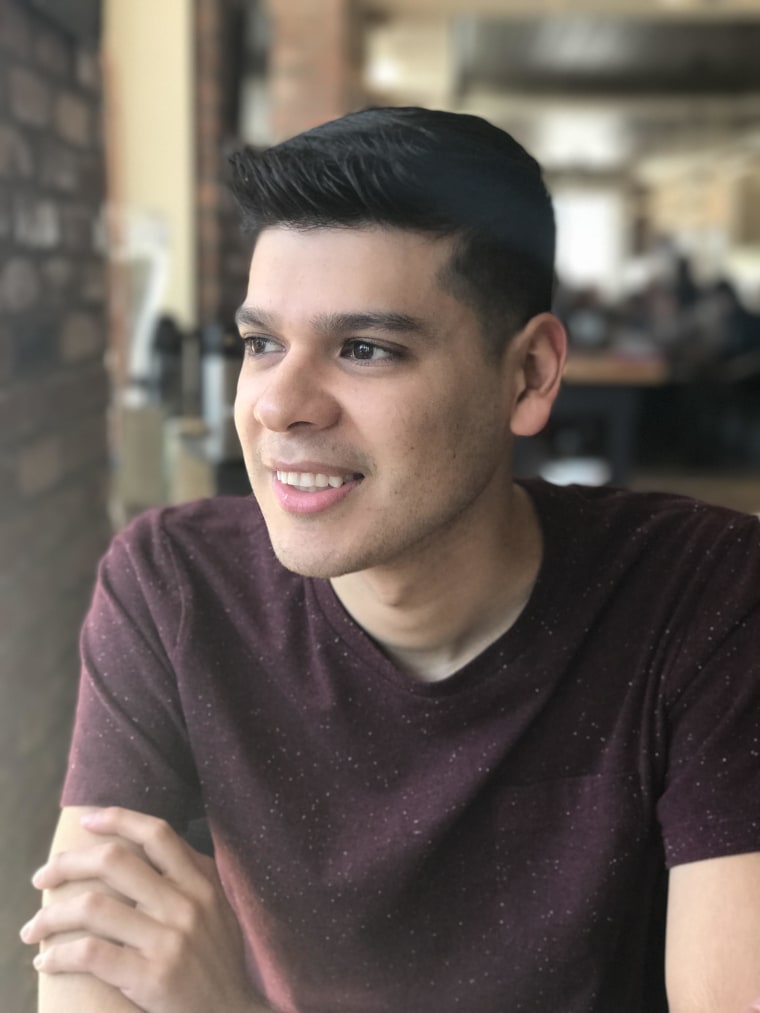 Munoz, who is openly gay, said he faked a smile and then told his female coworker what happened. Munoz said she hugged him and was angry. She immediately brought it up to the general manager. But Munoz said nothing happened to the man.
"There's this narrative, similar to what you'd tell a teenage boy if he were sexually harassed by a woman, 'You should like that,'" Munoz said. "It's a similar mentality for gay men."
The explosive New York Times and New Yorker reports on Hollywood magnate Harvey Weinstein's alleged abuse of several women initiated a national conversation about misogyny and sexual harassment.
Recently, survivors of sexual harassment and assault have taken to social media to share their stories with the hashtag #MeToo. The sheer volume of testimonies indicates this is a problem that extends far beyond the entertainment industry.
And it isn't just cisgender (non-transgender) women sharing their stories of being abused by cisgender men, either. Most notably, actor and former NFL linebacker Terry Crews revealed on Twitter that he was a victim of sexual assault. Crews said he was at a Hollywood function with his wife when an executive groped him.
As society grapples with the pervasive issue of men sexually harassing women, people across the gender and sexuality spectrum have come forward to share their stories, too. Munoz was one person who came forward. Haley Marie Brown, a 23-year-old transgender woman, was another.
Her story started in 2015 in San Marcos, California, when she was working at an academic institution. The department in which she worked, which was dedicated to "gender equity," had recently hired a new assistant director. The person, whom Brown did not feel comfortable naming, identified as genderqueer and used they/them pronouns. This person, according to Brown, was "the last person to expect sexual harassment from."
It was around this time that Brown had begun transitioning and, as Brown put it, "developing a female shape." Brown said the new assistant director began to make unwelcome comments about her body.
"They ranged from comments about my voice to comments about my body shape," Brown said. "I could generally handle those, even if they were gross and invasive." But things got worse, Brown said, when she developed noticeable breasts.
"They would start making loud, purposely audible comments about how everyone could see my nipples through my shirt," Brown said. "Or about how great my breasts looked, or about how I needed to wear certain bras to show my breasts off more."
Brown said the assistant director told her on more than one occasion that her "breasts were coming in so great," that it was making her more attractive and that they would "really love to know that they felt like."
Brown said she believes the assistant director knew Brown is autistic, and therefore thought Brown would not be believed if she came forward with her story.
"I wanted to share this story because inter-LGBTQ community harassment is severely underreported," Brown, who said she now struggles with body image and wears extra clothes to cover herself up, said.
Randy Slovacek, a former Broadway performer and a working choreographer, said his experience with sexual harassment negatively impacted his career.
"My first Broadway show was the last revival of 'Hello Dolly' with Carol Channing. I was 31, and a little naive about my stage manager making passes at me," Slovacek said. "At first, I thought it was just silly, the way gay guys can be. Then it got more overt and heavy-handed."
Slovacek said he met his husband, Michael, while recording the Broadway cast album for 'Hello Dolly.' He said his stage manager noticed him looking at Michael and pulled Slovacek onto his lap.
"It was almost territorial," Slovacek said. "It was forceful and in front of a lot of people. I was like, 'What are you doing?' And he did it three times."
But the worst, Slovacek said, happened after he was late to a curtain call in Boston. He had been a model employee, he said, and he ran to the office to apologize to the stage manager who, to Slovacek's surprise, immediately waived it off. But then, Slovacek said, the stage manager turned the discussion to the jacuzzi in Slovacek's Boston apartment.
"He knew the place, and he said, 'That's the place with the jacuzzi. When am I going to come over?'" Slovacek said. "I kind of laughed it off, but he kept pushing. I finally found a way to gracefully exit, but then I got a letter saying I had been written up for being late, and it was a serious violation."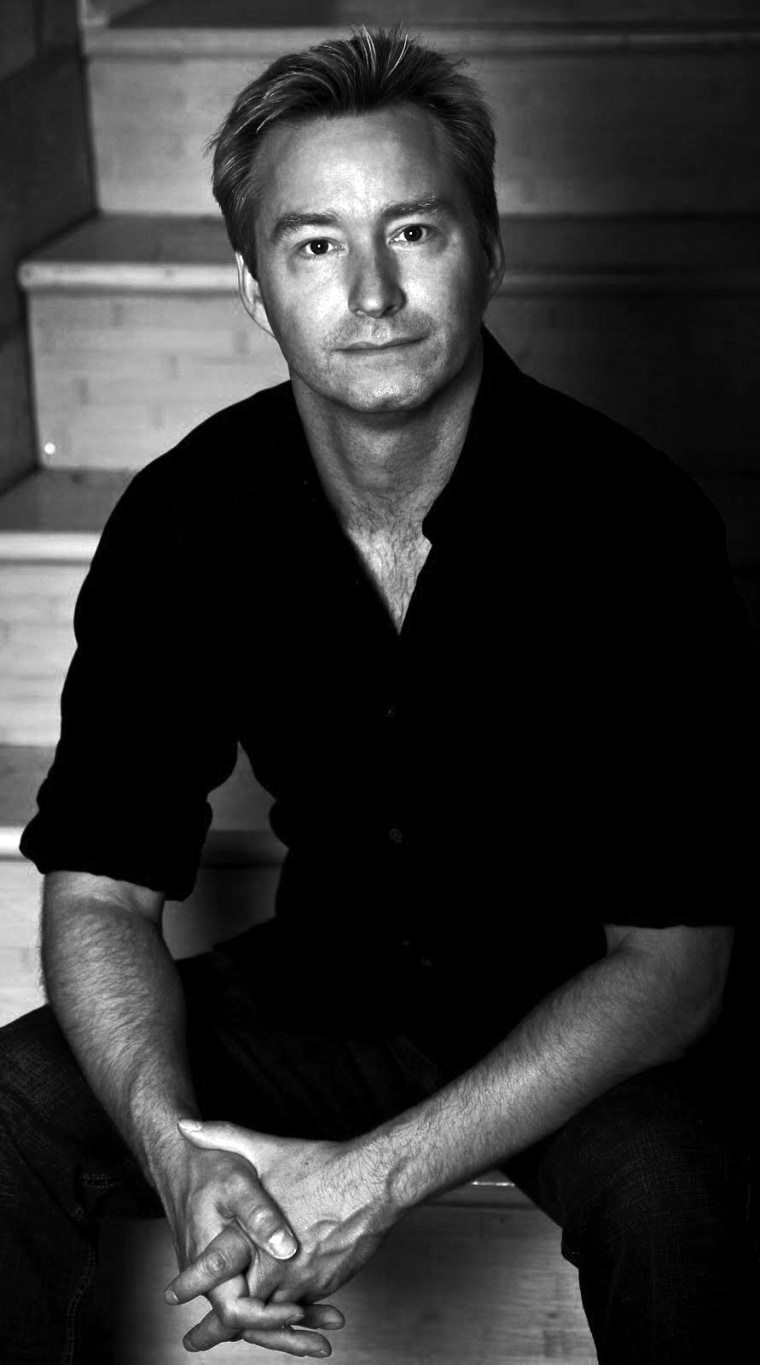 Slovacek said the stage manager, who is now deceased, declared Slovacek late again to another performance in D.C. by a minute, even though Slovacek said he was on time, and sent him home. "Who gets sent home for one minute?" Slovacek said. "I thought, 'This guy is really after me.'"
Munoz, Slovacek and Brown all said they struggled to report and come to terms with their experiences. Munoz and Slovacek said they frequently second-guessed if what had happened to them would be considered harassment at all, but the Weinstein story made them reflect.
"This week, having people speaking out, it might seem like a small thing, but it makes other people more willing to speak out," Munoz said. "It's powerful, those moments of people being willing to examine their experience and decide they have something to say."
Slovacek echoed that sentiment and said what needs to happen, in both the gay community and beyond, is people need to be willing to challenge their peers.
"If your buddy comes back after cracking a joke or doing something inappropriate, especially if they're in a place of authority, you need to say that's not cool," Slovacek said. "Or if someone tells you a story about something they've done, you need to tell them to not do that."
"Somebody has to say something," Slovacek said.