Nearly 140 colleges across the country have been identified as the "absolute worst campuses" for lesbian, gay, bisexual, transgender and queer students by Campus Pride, a national organization that advocates for LGBTQ inclusivity and safety at U.S. colleges and universities.
The organization released its second annual "Shame List" to bring negative attention to schools that are "not safe" for LGBTQ students and "openly discriminate against LGBTQ youth in policies, programs and practices," according to a statement on the Campus Pride website.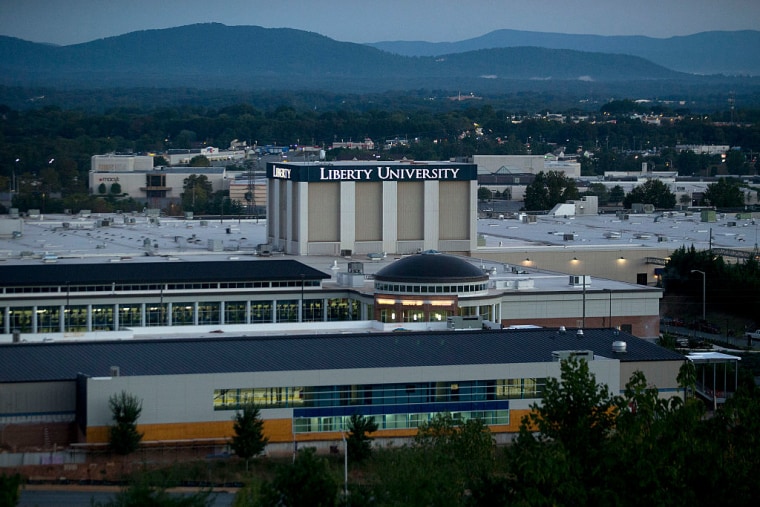 "LGBT young people are oftentimes shamed because of their sexual orientation, so these campuses should be shamed for their religious-based bigotry against LGBT young people," Shane Windmeyer, executive director of Campus Pride, told NBC News.
The number of schools on the list spiked up to 139 this year from 102 last year, in part, because more schools have pending or approved religious exemptions to Title IX of the Education Amendments of 1972, which prohibits sex discrimination in federally funded education programs and activities. As Title IX was expanded to include discrimination based on sexual orientation and gender identity, colleges applied for these religious exemptions in order to maintain their policies that exclude LGBTQ students and legally protect themselves while doing so.
"If you're going to have a Title IX exemption, the whole world should know, and you should own up to the fact that you're discriminating against students," Windmeyer said.
Related: Campus Pride Announces 2017's Most LGBTQ-Friendly Colleges
Seventy of the colleges listed have already received Title IX religious exemptions and 32 have pending Title IX requests, according to Campus Pride. All 102 of these schools were placed on the Shame List, but that was not the only criterion that the organization considered. Schools that "demonstrated past history and track record of anti-LGBTQ actions, programs and practices" were also added.
Windmeyer said a number of schools on this year's list signed last month's widely reported on Nashville Statement, which was written by conservative evangelical leaders and took aim at the LGBTQ community.
"The language [of the statement] is defaming toward LGBT people," Windmeyer explained. "If a college is going to sign on to a statement that is that brash against LGBT people, we feel a student should know that."
Related: Opinion: Christian Universities Can't Have It Both Ways
One of the 139 campuses that appear on this year's Shame List is Christian liberal arts school Westmont College in Montecito, Calif., which, according to its student handbook, does "not condone homosexual practice." And according to 2016 alumnus Donald Scherschligt, who now works with Campus Pride, his alma mater required students to listen to a speech by Pastor Adam Edgerly, who compared homosexuality to pedophilia, bestiality and alcoholism.
When asked about its appearance on the Shame List, a Westmont spokesperson told NBC News the college "is committed to welcoming, caring for and supporting all our students."
Another school to receive the "absolute worst" distinction is Oklahoma Baptist University in Shawnee, Okla. Alumnus Tristan Campbell said he was told by the university that he could not continue holding his job as a resident assistant if he was out as bisexual.
Campbell, who attended the school from 2013 until 2015, also led a campaign calling on the university to waive its religious exemption to Title IX.
Oklahoma Baptist University did not respond to NBC News' request for comment.
Campbell said he takes comfort in seeing his alma mater on the Shame List, knowing that prospective students can access important information about other LGBTQ students' experiences there.
"They know what they'll be getting into," he said.