TVLine.com Editor-in-Chief Michael Ausiello shares his heartbreaking story of love and loss in his just-released memoir, "Spoiler Alert: The Hero Dies." In the book, Ausiello chronicles his nearly 14-year relationship with his late husband, Kit Cowan, from the moment they met in 2001 until Cowan's untimely death in 2015 after an 11-month battle with a rare form of cancer.
NBC News spoke with Ausiello about his memoir, his writing process and the healing powers of dark humor.
What prompted you to revisit such an emotional time?
"A couple months after Kit died, [my editor] reached out to me because he had been following my posts on Facebook about Kit's illness. He was moved by the story and wanted to meet to discuss the possibility of writing a book — about [Kit], us, his death. That's what spurred the idea. It wasn't something that I was thinking of doing. It wasn't something that I was anxious to do. But when we met, he really believed that there was a book here ... I knew it was going to be grueling to sit down and recount not just the painful year that [Kit] was sick but the 13 years that came before it. It was going to be hard to go back through those memories with him now gone. I knew that the sooner I did it, the sooner I'd be able to move on."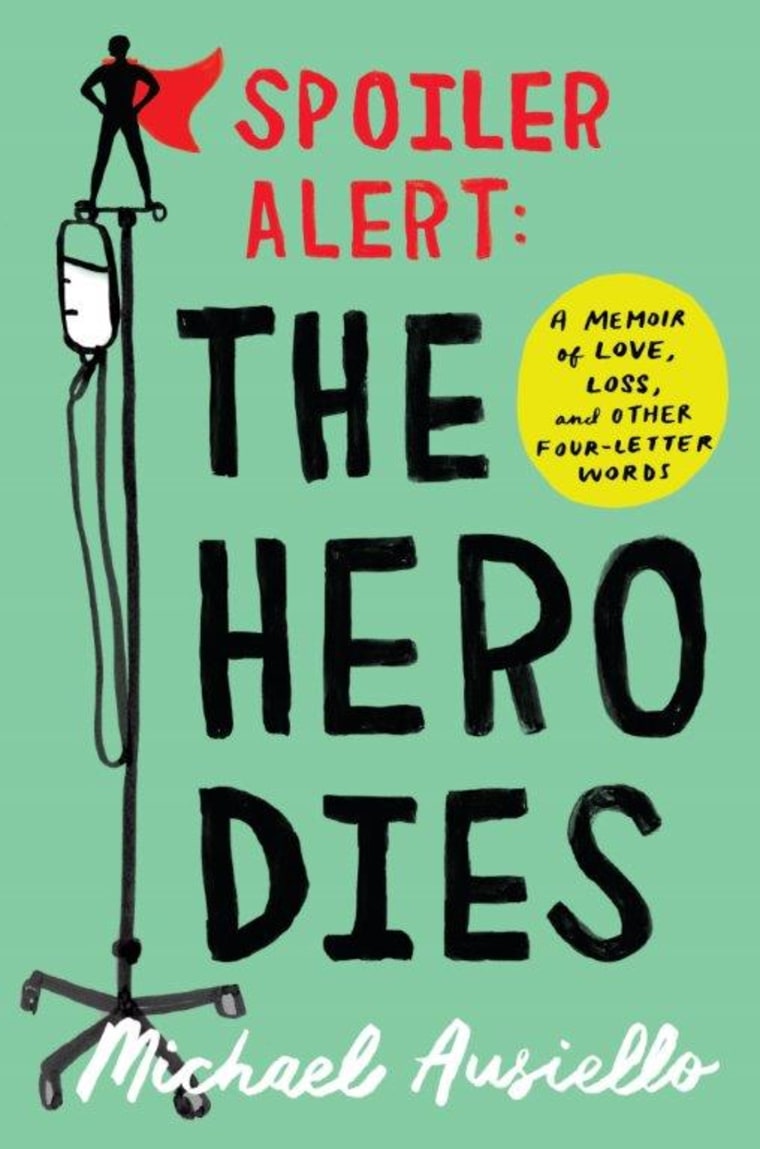 Take me through that writing process. You once described it as "cathartic and emotionally grueling." How so?
"It was emotionally grueling [revisiting] the 11 months that he was sick ... In order to do those moments justice, I really had to put myself back in those situations emotionally and relive them in many ways. It was just really hard. There were a couple times that I was writing and thinking 'Why am I doing this to myself? Why am I punishing myself by putting myself through this again?' I would just remind myself of the big picture. I had faith in this story."
What is that bigger picture? What do you hope readers take away from learning about your relationship with Kit and those difficult moments toward the end?
"It's a tough question. I think more than anything I want people to know this incredible person that I was lucky enough to spend 13 years with. I wanted to do him justice, more than anything in the book. I wanted to portray him as he was — the good and bad. I had this opportunity to introduce him in a much bigger way to many more people. It felt like an opportunity I couldn't pass up."
Is there anything about your life with Kit that you were most excited to share?
"Throughout the book, the 'cancer years' intersperse with memories from our first year together, and memories of the intervening years, too ... There are a lot of parallels between the first and the last year ... There was a lot of humor that last year when Kit was sick. Humor — dark humor — really got us through a lot. That's an important ingredient in the book as well."
How did you choose the title?
"[My writing coach and I] were having a conversation, and I made a joke, 'spoiler alert: Kit dies.' In that conversation, it came to me, there's a title there. Given what I do for a living — given that spoilers are my currency — it just made sense on a number of levels."
Since Cowan's passing, Ausiello and Cowan's parents have continued his memory through the Kit Cowan Scholarship Fund — a fund to be awarded to a photography student currently enrolled at Harrisburg Area Community College, where Cowan once studied.
"Spoiler Alert: The Hero Dies" will be available starting September 12.