Awarding-winning photographer Steven Laxton and New York City's Lesbian, Gay, Bisexual & Transgender Community Center recently launched "Free to Be Me," a photo and essay series featuring the stories of 20 LGBTQ refugees living in the Unites States.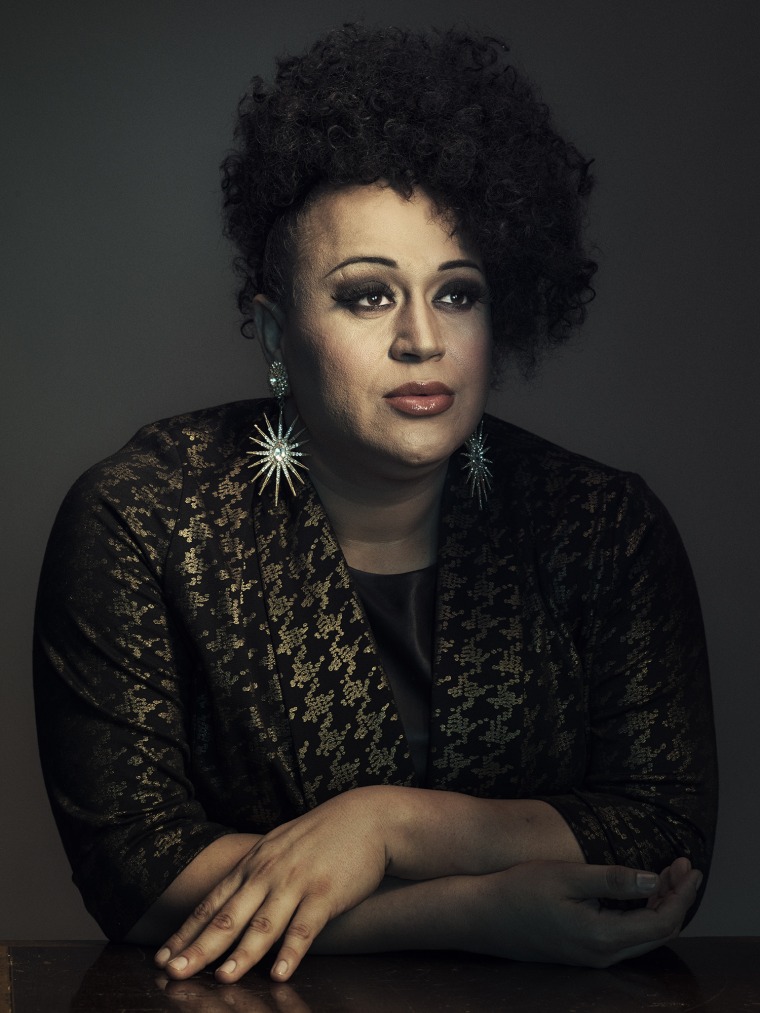 Those profiled in the series have fled their homes out of fear of being persecuted because of their sexual orientation or gender identity or to escape politically or economically unstable regions.
All but one of those featured in the series are clients of Immigration Equality, an advocacy group that provides free legal services to LGBTQ immigrants.
Laxton, whose day job is as an advertising photographer, said he wanted to use his "skills for good" and "break through some of the stereotypes" about the LGBTQ and immigrant communities.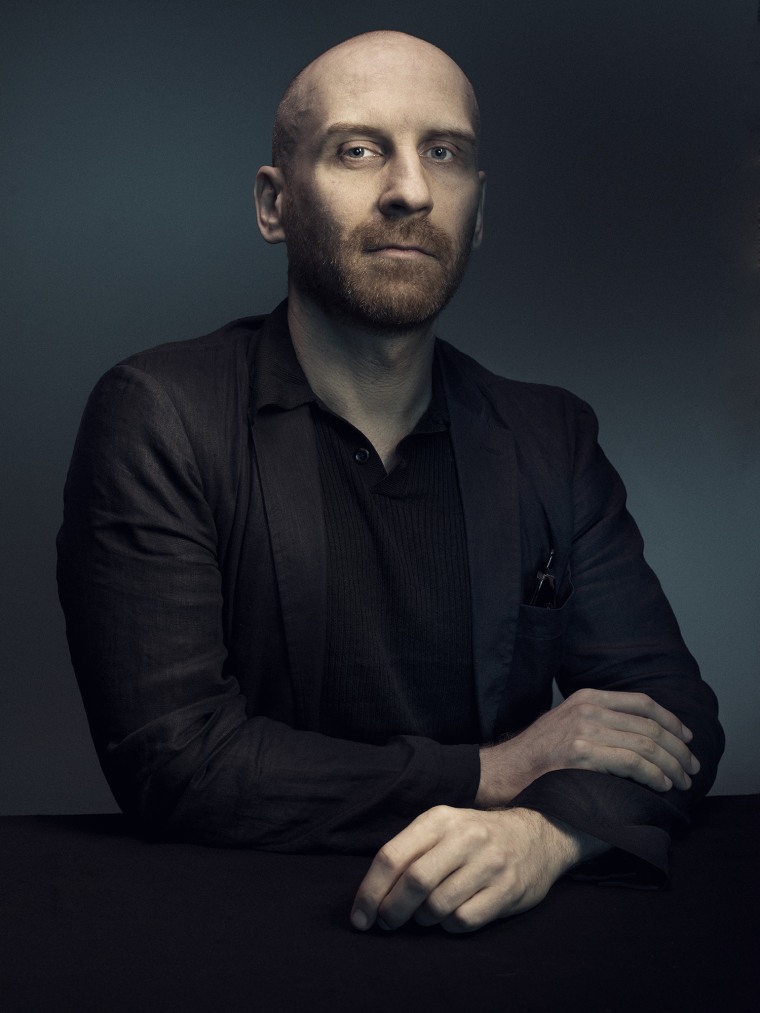 "There are over 70 countries in the world where it's illegal to be gay," Laxton told NBC News. "People can be convicted, thrown in prison, have received death threats simply for showing a sign of affection for someone they care about or just being themselves."
Laxton noted there is meaning behind the photography technique he chose to use for the "Free to Be Me" series.
"The idea is [for] the subject to [come] out of the shadows and into the light, as a metaphor for their hidden lives in their home country, and then you found freedom here in the states," he explained via email.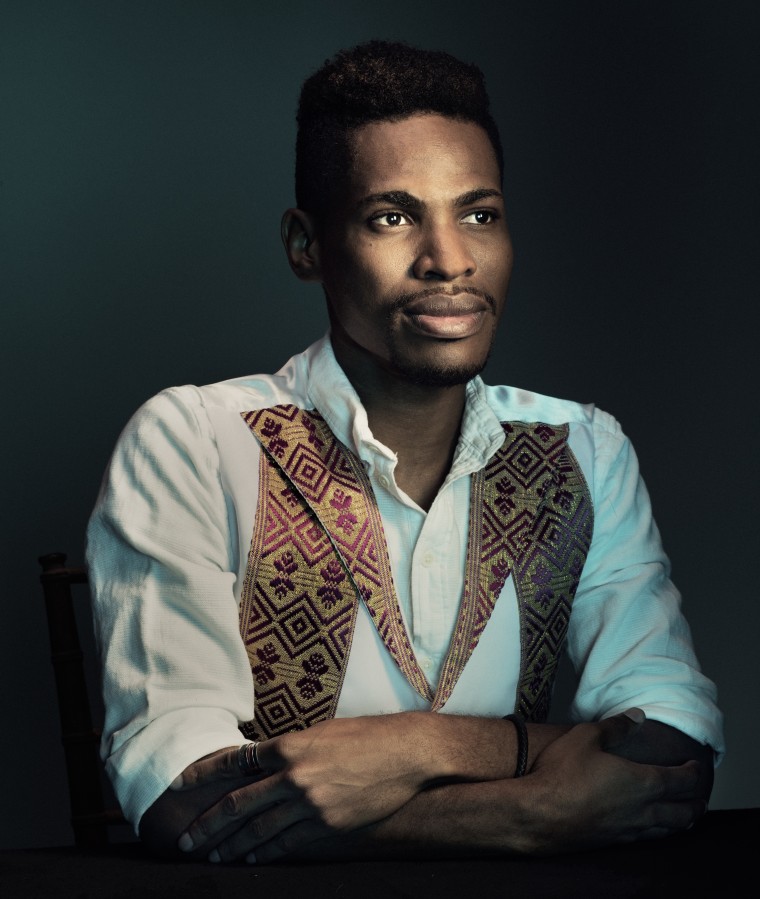 Oliver Anene — a Immigration Equality client, LGBTQ activist and former asylum seeker from Nigeria — is one of the individuals featured in "Free To Be Me." With Immigration Equality's help, Anene said he won his asylum status in just three months, and he's now a permanent resident in the United States.
"Unfortunately, that is not the case for many people that I know," Anene told NBC News. "I thought it would be helpful to be part of a project that puts a face to the stories and the lives of people who have emigrated to the U.S. seeking protection."
Like Laxton and Anene, Immigration Equality Public Affairs Director Jackie Yodashkin hopes the photo series' visitors leave with a newfound understanding of LGBTQ immigrants' experiences.
"The people who walk through our doors have gone through horrific experiences," Yodashkin said. "They continue to fight every single day and make amazing progress and are building new lives. I hope other people walk away as inspired and impressed and moved by their stories as I have been."
Glennda Testone, executive director of New York City's Lesbian, Gay, Bisexual & Transgender Community Center, where the series is on display, hopes the photos' subjects leave with new perspectives, too.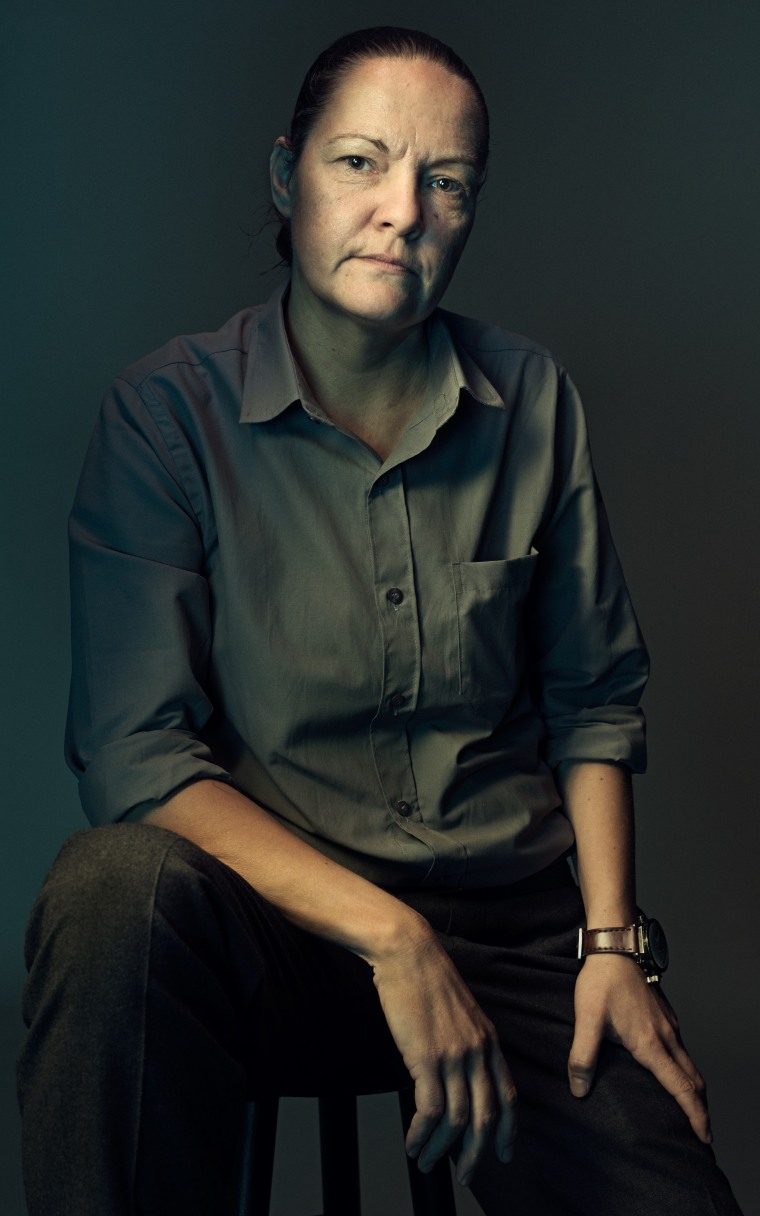 "I hope that the people involved in the photo series feel empowered and feel like they can tell their story and that can be helpful to other people who are in the process of seeking asylum," Testone told NBC News.
Anene said he now feels empowered to share his story and hopes others have the chance to start a new life in the U.S. as he has.
"We as humans beings have the tendency to be warm to strangers and to be helpful to others in need, and this is what this process offers," Anene said. "It offers people in need the chance to start life afresh, to connect and create new families and create new homes, and I hope that America can continue to support this process."