In a speech at American University, National Security Advisor and former U.S. Ambassador Susan Rice praised the strides that have been made for LGBTQ rights in the past 20 years but also reiterated the work that must still be done to secure protections for the community domestically and globally.
She noted the repeal of "don't ask, don't tell" and the legalization of same-sex marriage as proof of the advancements made in the U.S., but she also spoke of progress beyond those two landmark decisions.
"When I started in government in the '90s, an openly gay ambassador was almost inconceivable. You couldn't even get a security clearance if you were LGBT," Rice said. "Not long ago, the State Department would pay for a diplomat's pet to travel to his overseas post, but not his or her same-sex partner. In the event of an embassy evacuation, a diplomat's loved one could even be left behind."
"Under President Obama, LGBT federal employees and their families now enjoy the same benefits as their coworkers," she added.
Rice also noted that transgender people can now obtain passports that accurately list their gender identity and serve openly in the military.
RELATED: One in Three People Globally Think Gay Marriage Should Be Legal
LGBTQ rights across the world have also begun to reach incredible milestones, she added.
"A decade ago, nearly half the countries in the world—92 nations—criminalized same-sex relationships. As of last year, that's down to 75 countries—still far too high. Anti-LGBT laws are being challenged and lifted, from Mozambique to Belize. The United States is one of nearly two dozen countries with marriage equality," Rice said.
"Nepal's new constitution is the first in Asia to ban discrimination based on sexual orientation or gender identity. A surge of openly LGBT politicians are being elected, including the prime minister of Luxembourg and transgender legislators in Venezuela and the Philippines. Boisterous Pride parades are appearing in rather unexpected places, like Kiev and Taipei," she added.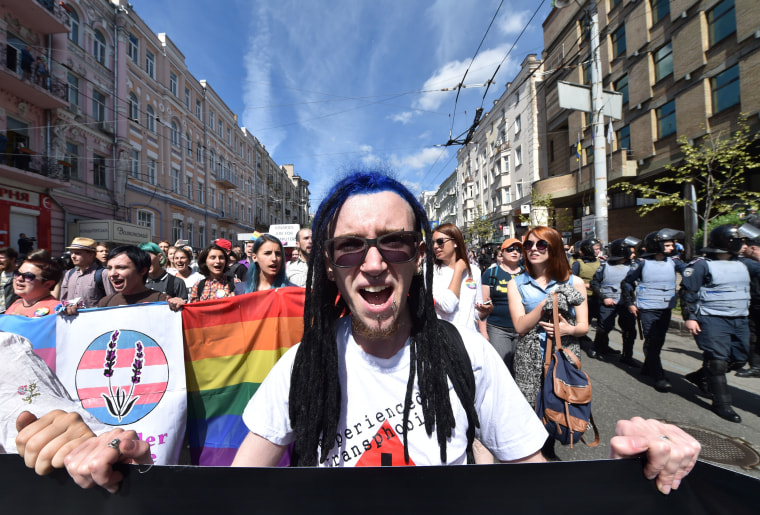 Rice acknowledged, however, there is still more work to be done and said the U.S. must "do more to institutionalize efforts to promote LGBT rights." As part of this commitment, she made an announcement regarding the United States Agency for International Development (UNAID).
"I'm pleased to note that just yesterday a new rule went into effect that explicitly prohibits discrimination by USAID contractors. This rule means that any organization that contracts with USAID must ensure that all people can benefit from its federally-funded programs, regardless of race, religion, disability—or sexual orientation and gender identity."
Rice concluded her speech with a heartfelt message to the LGBTQ community.
"Somewhere in the world right now, there is a young boy lying awake at night guarding a secret he has kept for as long as he can remember. Somewhere, there is a young woman who can love both men and women and has nobody to tell her that's OK. Somewhere, in the United States, there is a man who has always felt like a stranger in his own body ... To every person who might still be struggling with who they are, trying to reconcile who they love with the faith or traditions they love, know this: We see you. We hear you. We are here for you."